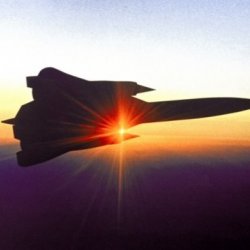 Habu71
---
Westerville
Member since 24 June 2014 | Blog
Helmet Stickers: 358 | Leaderboard
Lifelong Buckeye fan, love to travel to road games.
Married 26 years, 2 kids.

Recent Activity
Nice! Those poor Kentuck fans.
Congrats!
I'll tweet @ him in some goo goos and ga gaas to steer him clear of ND.
Welcome to the fam, Tgreen.
Well said SM, a nice dose of perspective. Some of us are more knowledgable (or seem like it) thanks in part to the effort put forth on this site. A tip of the cap to DJ, as well as those others that labor behind the scenes to little or no fanfare. Stay strong, stay thick skinned, and know that some greatly appreciate it.
My thoughts exactly. Would also be beneficial for others outside of sports. Great letter!
I was going to reference this very thing. I sent an email to BROJIM thanking him for reminding me of what's important in life (People). Here I thought by joining this site I'd just become more in tune with TOSU sports. So much more.
Condolences SGTMDX, you and your family are in my prayers.
Factor in Stacy Elliot and you have the equivalent of the Nasty Boys (Charlton, Dibble & Myers)
I'm sorry to say, but some of the best pizza I've ever had came from a place in Chelsea (15 min West of AA). It's called Thompson's, and I thought it was a fluke so I went back on my next trip up there. No fluke, it's good, whatever you get ask for the garlic crust.
Amazing how that works Hov.
UV for you sir!
Try copying and pasting into google translate (Russian)
After living through a tough stretch (2-10-1) against them, and sometimes not even wanting to discuss The Game with their fans, there's a certain confidence that I have now. One that doesn't force me to dig deep, searching for a "shot" to take at them. Knowing that just the block O on my cap says enough to keep them at bay. Then, if that doesn't do it there's always this. Waiting to go into the stadium against Cal last season, a few non OSU fans decided to express their frustration over how Buckeye Nation had overun their town, stadium, etc. that day. Looking at me they said "well, you're gonna lose to *ichigan this year" I waited, keeping my gaze straight ahead, then yelled "OH". The thundering response of "IO" from literally hundreds of fans said all that needed to be said. I glanced at them and said nothing, they left immediately.
I guess with my lengthy silence that would make me "Chief". Thanks for that reference.
Loved loved loved Carlos Snow (from CAPE). Also loved Calvin Murray, Ron Springs, Antonio Pittman and Dante Lee. (Lee may have been more of a wing or slot back).
UV on your Legend of Kenny G reference. Not the point deficit of the Minnesota game, or the importance of Holy Buckeye, but a legacy builder no doubt. Not sure we'll soon see another backup QB as respected, valued or loved as Kenny G.
3 scores in under 5 minutes, I think worthy of mention.
I was at that game, 36-33 win on late Bobby Olive TD catch. (My apologies to those that notice I've frequently referenced it here). I was amazed by the number of fans that left. It may be burned into my memory because it was the first OSU game that my then fiancé, now wife of 26 years attended. She had recently moved here from of all places Baton Rouge, and gloated a fair amount until the final. For the record it didn't take long for her conversion. Just yesterday at a picnic she refused to hug a friend of ours due to the *ichigan shirt he was wearing. Never the less, I believe that game is a lasting memory also because it was just a great game.
That game at Minnesota was incredible. I remember thinking Greg Frey would be an awesome pro QB.
I remember they spent a lot of time talking about the construction of the stadium, and things of that nature afterwards. Not much mention of the punter, or the leg that could do such a thing.
I'm going to tweet @ you and convince you to commit.
Like crazy. I mean a driving rain that soaked to the bone, thats again why I was so amazed at the fan support. Thats Buckeye Nation!
Yes he was, and they had a pretty good RB in Ronnie Harmon as well. I may be mistaken but I believe they wee both All American that year.