GVerrilli92
---
Member since 29 November 2013 | Blog
Helmet Stickers: 759 | Leaderboard
Recent Activity
KRAAHHHHH GAHHH KRAH KRASSHHHH BLAHHH
I respectfully disagree completely.
Wisconsin and MSU have been running 8 and 9 man fronts against Braxton his entire career. In fact, JT's style is much much more predicated to beating that type of attack. If we had had the confidence to go 5 wide as often against VT as we did Cincy, we win that game handily. They had just gameplanned the only part of the offense we had time to install. It was a shit luck draw, but we faced a bigtime D-coordinator with a green offense, he exposed the lack of experience - not lack of talent.
Teaching an offense is foundational and starts from the bottom. You can't teach adjustment concepts before you teach your fundamental plays. We were perfecting our power zone concepts for the first couple of weeks, but now that we see what JT is about we can implement packages specializing his skill set. I honestly think if we play VT at the end of the year we beat them by 3 TDs. You can't call plays you haven't practiced, and you can't practice plays that aren't a part of your base scheme until you've had enough reps to perfect your base scheme. We only had the experience to run the base O against VT, and they were ready for it.
Exactly.
Les Miles is kind of scummy and the SEC is a business sector. Anytime he can use another major program to create an arms race you can bet the house he's gonna do it.
A. MEN.
Jalin has much more of a physical presence with the ball in his hands. He's probably our best one-on-one ballcarrier in my opinion. He probably wins the Oklahoma drill so often they don't let him run it.
Am I the only one around here..
..that thinks our secondary is actually improved?
First off, a few questions:
1. Did anybody think we were going to shut these guys out? Be honest, did you not somewhat expect Cincy to post at least a similar amount of points on us as VT?
3. Does anybody NOT think that we held them significantly short of their season averages?
E. Did everybody forget that Tubber is a GREAT coach that threw the kitchen sink at a back 4 with around 20 combined starts.
Catorce. Does anybody else think that this was a matchup nightmare for offensive vs. defensive strategy in favor of Cincy?
G. Were there breakdowns comparable to last year? No. Plain and simple their athletes beat ours a couple of times, NOT COACHES BEATING COACHES.
6. Do you really want to fire Ash/Fickell and create a new group of Doran Grants? Poor guy has received so many different coaching concepts that it's no wonder his cues are all f*cked.
Part of Urban's job is to understand the difference between growing pain and inefficiency. If the secondary can put it together for the rest of the season, we can call this game a growing pain for one unit. Even if the secondary doesn't get substantially better throughout the season, you can't risk (another) defensive overhaul. You'll lose continuity, culture, and identity.
Tubby knows the game, and he has a coachable QB. The Jailbreak screen was going to be a TD. Tubby knew it, Kiel knew it, they were just waiting for the right time to call the play.
The matchup 100% favored them stylistically. Their offensive game is predicated on big, physical receivers outside creating mismatches in the intermediate passing game. Our game is based on disrupting route timing and creating chaos in the backfield. They forced Grant and Apple to be playmakers, one isn't and one isn't yet.
We're right in the middle of still learning our basic defensive techs and alignments, we couldn't implement packages specifically for Cincy the way Tressel used to do for opponents. Tubby knew that we don't have the experience to do anything but run our base packages and THAT takes the chess game out of Ash's hands. It was impossible for us to mix up our look because we haven't had enough time establish confidence in our base look. We admittedly tried to defend everything at once, and a couple of times we defended nothing. I have a feeling that once we have confidence in our back 7 - assignment wise, we can start to dictate the pace when we don't have the ball in our hands and impact the game defensively. Until then we are just trying to win games, and that is all.
I'll bet my life savings we held them significantly short of their eventual season averages. They ran just over 50 plays and scored 28 points, 21 of those points coming from Vonn Bell and Eli Apple getting beat for the first time in their college careers. I'll say that Doran Grant has been somewhat disappointing, but the back 7 looked pretty damn good for 94% of the night. So there's a saving grace.
We aren't going to go from 112th in the nation to "No Fly Zone" overnight with a scheme change and new starters. Am I the only one who thinks our pass D has actually been pretty impressive so far considering the variables working against them? 3 new starters in the back 4, 1 senior. We're playing a scheme that asks our brand new corners to be playmakers, it's going to take some time.
Seriously guys, can we keep this Ohio State football forum to relevant topics such as underwater basket weaving?
They're gonna throw the ball 40+ times, and they throw it quickly. I don't expect them to playcall many double-move routes because our D-line isn't exactly flying under the radar. We'll see some sacks, but we aren't shutting them out. Setting yourself up for disappointment there.
The Classic Unis are becoming the alternates. I'm ok with it, Oregon started the "have 40 damn jersey combos" trend and it has caught on everywhere. It's cool to see from a design standpoint. Adidas seems to be stuck somewhere between making football and futbol uniforms, so that's funny to watch. Boo *ichigan.
I think JT is better than both of these guys. Garmin (?) is all over place accuracy-wise. TT's guy is having a decent game, but he's completing nothing but short stuff with YAC.
I am so confused by Ok State's playcall as well. Reverse on 3rd and 2 got stuffed at TT's 40, gotta be due to lack of faith in the O Line.
I would not wanna play either of these teams though, they can crank the pace like nobody's business. Sometimes they're getting the snap off before the refs are ready.
It's not an attendance record anymore. It's like ancient architecture appreciation.
Or ancient hole-digging appreciation.
He has to be on LSD.
Talking to Brent Mushmouth on acid is the only combination of experiences that could produce that gesture.
Yeah, no such thing as too much depth anywhere. There were so many times last year where Braxton, after taking a monster shot, looked like he was tripping balls on ludes. Why was KG never put in? I don't understand why coaches are so afraid to use two QBs if one of your options is a predicated runner. It made no sense to me after Brax got his bell rung, why we would keep him in. The defense keys on this and knows not to fall for his run fake and everything falls apart. Then you take a guy like KG, who everybody in the stadium is guessing will hand the ball off or make a quick throw, and make him the ball-carrier as a change of pace. Tebow and Leak were pretty damn good at this.
He actually looked damn good all night. He was targeted after the muff, so I think there's still hope for Philly in Charlotte.
He's 3rd string and he would be 4th with Noah. Miller and Frazier are better, why are people obsessed with playing freshmen?
My last name is Verrilli, yep.
I do not know an Austen, but that's crazy that there are other Verrilli's out there. I've never seen it show up!
I don't understand why you get downvoted.
I hate that team up there, but you are one of the more informational posters on this site - regardless of loyalties. I apologize, and feel that I speak for the sensible posters on here. I appreciate the angle you provide, and assuming you aren't just the biggest bullshitter in the planet, you seem awesomely well-informed. Upvotes given and *uck *ichigan.
He would be so easy to hate in AA! I would actually love this move for them. Well-known guy around the country, could possibly get the program going, but he's a total JACKASS.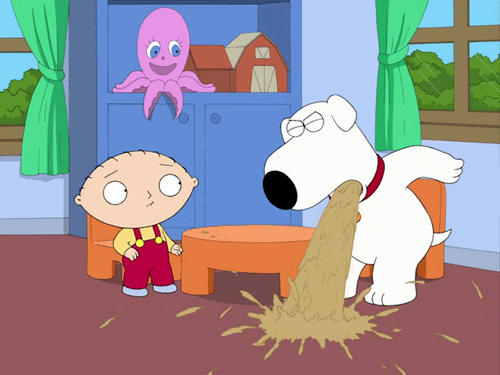 I don't understand what coaches see in Philly as a return man. Mediocre speed, not very shifty, and he's obviously a head case when it comes to decision making. I always thought he was a great route runner with decent hands, but he's not a guy you try to consciously get the ball to.
That being said, it is really cool as a Panther's fan to see him catching passes from Cam. This receiver unit really needs help and Carolina is probably one of the few places he can find the field. Good for him, not sure if it's for good for the team yet.
Most beautiful throwing motion of all QBs ever.
'92. You can do the math.
Heisman candidate, record breaking, Rose Bowl MVP QB that could have also started for our basketball team?
He's gonna be a true HB, so 210-215 range wouldn't surprise me. That's not what I would call overly bulky either.
1. Troy was the perfect QB.
2. TP was the best all-around athlete to ever enroll at tOSU.
3. Krenzel was a flawless leader and decision maker on the best OSU team I've been alive to see.
4. Braxton is yet to be determined.
Thinking about the difference in size between Dontre last year and this year makes me very excited for Samuel's future.
Just wait until he's a 215lb JR. Can't wait.