GVerrilli92
Chapel Hill, NC (via Sanford, NC)
Member since 29 November 2013 | Blog
Favorites
COLLEGE FOOTBALL PLAYER: Teddy Football
NFL TEAM: Panthers
NHL TEAM: I don't see what all the fuss is aboot, eh?
MLB TEAM: The Redlegs
Recent Activity
Not sure if we want him or if we just want Harbaugh to not have him.
One of my favorite names in recruitment since CHIMDI CHEKWA.
"I'm not listening, I'm not listening. Wilson is gonna have a huge year. Nah-nah-nah."
I tend to buy into everything that's ever been said by "somebody in the know," so please - just don't tell me that! hahaha
Seriously though, I'm beginning to wonder whether the makeup of the B1G doesn't immediately predispose a scat back for failure. And not to say that Dontre is a scat - he was. I'm just scared to jump on the McCall train because of how dainty Wilson appeared in his first year. I mean talk about all of the runs he nearly housed, only to be tripped up by a finger nail. Or worse yet, half his runs would end with him being violently clothes-lined to the ground.
Now he's a guy that could legitimately carry the ball 15-20 times in the B1G. Which is exactly the physical development we've all been waiting for. IMO, just based off of recent players - I'm not convinced that McCall can make an immediate impact.
They are both obviously outstanding programs
Except that they're not 'cause we're better.
All jokes aside, your point would be more valid if MSU had at least looked competitive in their first playoff matchup. Riep is a kid who plays with an overdog mentality, you think he would be ok with losing to Bama like that?
Not to sound like the classic Buckeye homer, but recent history has shown - be the #1 CB at Ohio State one year, be a top 20 draft pick the next. Competition doesn't scare him, he plays with the belief that he's the best there's ever been. I like that.
I just can't see Dunn being a vital member of this offense. AND GOD HOW I HOPE I'M WRONG.
I would love to see him get his opportunity and run with it, but playing RB at tOSU is kinda sacred ground. You better be one of the better ball-carriers in the country or people will be calling for the backup. And I'm not saying that Bri'onte doesn't have that kind of potential, but Urban said it best - potential becomes a nastier word the more time passes.
And I definitely agree that there will be somebody else in Zone6 that steps up and makes a play or two. Would love to see it be James Clark or Johnnie Dixon, and I don't remember if I included Terry McLauren - but him too. With such a big group of WRs waiting for their chance, somebody has to be a future star.
Urban's version of "calling off the dogs" is running plays that aren't on the base script but also aren't the primary restraints to our primary base plays either. So when we have the gigantic lead we usually see plays that Urban would like to use as base, but he isn't confident that one guy can do their job to make the play successful. So against inferior opponents we usually see a glorified scrimmage in the last quarter in which Urban is trying to find out who does what in front of 100k people. So it tends to look bad in the 4th quarter when Joe Burrow throws a 9 route over the top to Parris Cambpell, but Urban needs to see Campbell make that catch to feel confident about going back to that call later in the season.
So while I think you are right that Urban will call off the dogs, I still can't help but believe he will want to see certain players do certain things. By my logic, that would account for those last 2 or 3 touchdowns after the game is decided.
And I am so scared to hop on the Demario McCall train. I will have to settle with being pleasantly surprised by his speed if he lives up to the reputation, because admittedly I did not follow his recruitment closely.
If he only gets 13 carries and busts one 30-40 yarder, which I expect he is capable of against BGSU, 8 ypc is not that unheard of. Especially if multiple people are touching the ball, spreading the defense thin.
The only reason I'm expecting such an outburst is because Urban should be pretty experimental in playcall during this first game. The only thing that would hurt Weber's ypc would be him getting too many carries in obvious running situations. IMO Urban will open up the playcall and pass over 40 times. More passing equals higher efficiency in the run game. Also, Dontre Wilson's and Mike Weber's success will form a positive correlation. The LBs can't defend Wilson on the edge and Weber in the middle simultaneously.
Do I think there will be a 100 yard rusher against BGSU? Absolutely, will anybody on our team get 15+ carries this game? Nah.
Given that criteria, I would rather say that Weber will have a higher average than predict nobody breaks 100.
But that's why it's fun!! Who knows what could happen in between now and then to make these predictions look silly?
I figured this was a pretty realistic stat-line considering what he'll be asked to do late in the game for mop-up duty. He may get a couple of chances downfield, but I imagine most of his throws will be screen passes or intermediate passes off of play-action.
That's the point that's trying to be made. It's great to have that kinda QB as a backup or 3rd string guy - somebody who's going to work his ass off but may not have the tangible gifts that other QBs on the roster have.
However, Urban said it himself, the starting QB at Ohio State needs to be a Heisman contender. Is Danny Clark a Heisman contender? Over time, maybe. It's just that in a class limited by numbers we can't take a QB for depth and also take a QB for instant impact. Especially if in the following class we have interest from multiple, top dual-threat quarterbacks.
Take the WRs this year to lure the QBs here next year. I like Tate personally, but he will have a lot of waiting to do. Haskins and Burrow are gonna be here for another three years at least.
I kinda want a two QB system with Burrow and Haskins.. too soon?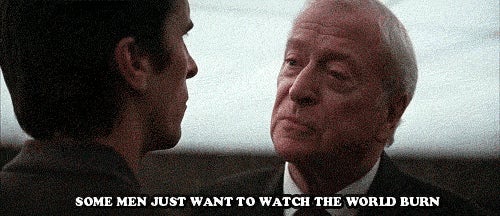 Same.
Saw his film the first time and thought "Oh my God, I don't care what his height is, that arm talent is unreal."
He may need to work on overall strength, but his understanding of touch, his arch on the longer passes - dude just knows how to get the ball in his guy's hands. He fits the distributor mold that JT was in 2014.
You mention a great point about grabbing somebody in this class who has more of a dual threat tendency. If a QB from this class gets early playing time it would require a) JT leaving early b) something going very wrong with Burrow/Haskins or c) them performing phenomenally as a freshman. So it would make sense that the '17 QB, who isn't going to get many practice reps, be better suited to just take the snap and go. Maybe even early on a dual threat could be used ala Tebow.
But then I honestly think that Urban is trying to scoop as many top 10 QBs as he can take, keeping the competition level in the QB room as high as possible. I want Tate.
I want Tyjon...
I want DPG and Trevon...
I want Okudah, Akers and Jamyest.
So Urban Meyer made a mistake by allowing Gareon Conley to start last year? Even though he was embarrassed in the MSU game the year before?
Players respond differently to playing for the first time, and not every freshman can be Maurice Clarrett. Complain all you want about the current starters, but they did something to earn that position. There are members of every championship team that contribute in ways other than just making plays.
No amount of capitalized letters, quotation marks, or ellipsis will convince me that the coaches aren't performing their jobs at a championship level.
I think that comes with us being on another level in the trenches than the rest of the B10, and part of what I meant by saying Weber will get his.
Any RB dive play with a quick power pull is automatic yardage against half of our conference, regardless of who the RB is. Zeke just had such potential in making the last guy miss that we started to lean on the downhill run game (And why the hell not). Hopefully Weber is just as opportunistic because this new wave of lineman may be Urban's best yet.
So far what we've seen is that Urban likes to lean on the big-play ability of his backs when he has an elite one. While that tends to slow the game down and affects the offensive efficiency slightly, it gives your team the better chance to win. Until of course your workhorse has the wheels fall off against your biggest obstacle of the season - that's neither here nor there. I would just prefer to see the H-Back position utilized the way it was in 2014. Urban was, in hindsight, very concerned about getting Braxton into the league last year. He resorted to using the H as a much more true slot to showcase an ability to catch the ball.
I'd like to see Curtis Samuel and Dontre Wilson get more touches behind the LOS. Stop trying to drive the ball downfield to short people, there is only one Steve Smith Sr.
Fuckin-A Phi, fuckin-A. That makes complete and total sense, I appreciate the explanation! I guess I personally always just explained it to myself as the SAM lining up over the TE. As in the "stronger side with respect to the run." Great clarification though, because the walk out has to be over the slot. Ok, so who do you see on the field when we go 3-2-6 on third and long? Who are the best coverage guys in the back 8 and who are the potential pass rushers?
I was definitely expecting to see Dontre on this list. People do not need to sleep on him. In 2013 we said 'what if' with Dontre, IMO this is the year we find out the answer. I honestly believe he could be a 2000 total yards yard guy. However, Curtis will steal some production and Weber will benefit on days our OL is dominating. Depending on Zeke so much last year took away from the dynamism of the offense. Zeke was more efficient as a sophomore because Jalin helped to stretch the field horizontally, while Devin stretched the field vertically. All of these things happening simultaneously increases efficiency. Noah Brown and Corey Smith will make a living in the intermediate passing game so long as somebody can consistently threaten to get behind the safeties and Dontre/Curtis can get to the edge on sweeps. I'm thinking Weber with 850 yards rushing, Samuel with 500 rushing and 350 receiving, Dontre with 350 rushing and 550 receiving on the season. Would like to see Brown/Smith/Baugh combine for another 1500 and then Campbell/Gibson/Mack combine for another 850 receiving. Gibson may even get a couple hundred rushing.
Wouldn't Booker and Worley be switched? I was always under the impression that the weak side was the walk-out. Perry was strong side, right?
Yeah, that helmet in particular doesn't do anything for me. There will never be a better alernate lid than the matte black with red buckeye stickers. Maybe a Scarlet chrome helmet?
I don't know, there's just something so satisfying about hating Harbaugh.
It's like the opposite of Darth Vader. Like you understand that he's the antagonist of the story, but you don't root against Darth Vader - you LOVE Darth Vader. You sympathize with Anakin and you justify his acts of hate by telling yourself that he's just misguided. And in the end he remembers the light in his heart and helps to destroy the over-arching evil force at play.
Harbaugh coaching at ttun is the antithesis of that feeling. You actually feel good about hating the bad guy - there is no inner moral dilemma or turmoil vs. ones self. You hope all of the bad things in life happen to Harbaugh and Harbaugh alone, even though you can't explain why. You want to see Harbaugh with that look of confusion and despair because he wears it so well. His face literally physically embodies all of the feelings of vulnerability that we feel at the moment of absolute helplessness - and the team I pull for hear heart and soul is administering those feelings.