gumtape
---
Akron (via Upper Arlington)
Member since 07 May 2012 | Blog
Ohio State BS Zoology 96-99.
Favorites
SPORTS MOMENT: Marcus Hall giving the Stone Cold Salute to the Big House, something that I have wanted to do myself for years.
COLLEGE FOOTBALL PLAYER: Joshua Perry - He takes time for the kids
COLLEGE BASKETBALL PLAYER: Lawrence Funderburke - because he didn't want to play for Bobby Knight.
NFL TEAM: huh? Whoever has the most Buckeyes. Carolina.
NBA TEAM: Cavaliers.
MLB TEAM: Reds
SOCCER TEAM: Akron Zips
Recent Activity
Totally true. Coker won the natty and didn't even get an invite to the combine.
It doesn't work in the NFL. The problem is the linebackers are 260 pounds and fast. The qb takes a beating. Look at rg3, he is a shell of what he used to be. Also Russell Wilson is taking too many hits to be effective over the course of a season.
Thank goodness the biker made it ok. Every personal injury lawyer in the state is going to be calling that guy.
What is the off the field stuff. I admit I don't pay that much attention but starting for an sec school is a pretty good result in my mind.
Yeah, but he sucked as our coach. Though having Vinny testaverde as his qb didn't help. Also drafting Craig Powell.
we have 1-1/2 if you count Pryor.
Since you consider AJ fucking McCarron to be a whole QB, Pryor at least counts for half. He has taken more snaps and thrown more passes this year than all the bama QBs combined.
We had a lot of conversations with Drew Barker during recruitment but never offered. Now he looks great at UK when he isn't hurt. At OSU he never would have seen the field.
I hope things work out for the Clark in the long run.
I would prefer he end up on TV. He is funny.

I am surprised harbaugh answered a question without unintelligible grunts.
Fortunately, they have Peppers who can play all 22 positions. He can also kick and be his own holder.
Let me point out to the commentariat to remember #karma.
I hope Clark gets the medical redshirt so he can experience losing to Ohio State two more times.
Step one: Join the acc Step two: lose to mediocre ACC team
Aubrun would not hire Bobby Petrino, I don't think they would touch a guy like briles. Even as oc. They audible podcast discussed it this week.
Who John Holmes? Is he the bad guy from grand theft auto vice city?
Nah, they paid that money to Charlie weis. Though the guy in the gif looks like he ate Charlie weis.
Hmm, is it strav?
Maybe because we aren't chickenshits like the sec. Also, the big ten sets the conference schedules. I don't think making things easy for any particular team is a priority. Sorry.
So you are a proponent of vehicular assault? I am sorry to add 20 seconds to your daily commute.
As I said earlier, I ride so I don't have to wear fat pants.
Being a biker myself, I am saddened by the many negative comments that encourage bikers to stay off the roads. There are many reasons to bike, I do it so that I don't get a fat butt. Sometimes I bike on public roads. Please don't hit me and I will try my best to obey traffic laws.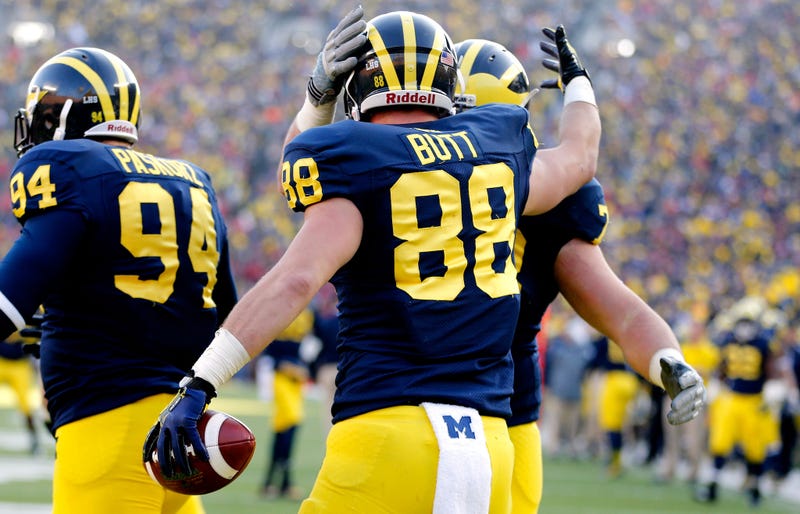 At least he can get a job as a quality control assistant towel boy at Alabama after he gets the axe.
Go for the dive. Works every time.
Only in America can a man who looks like a nerdy worm with a tan get paid millions to talk shit about entire groups of people.
For all of the hate he gets, how many of us would trade our jobs for his? Whatever the game is, he's winning at it.