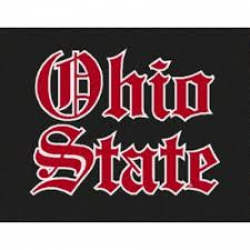 Groveport Heisman
---
Member since 13 May 2014 | Blog
Helmet Stickers: 2,797 | Leaderboard
Love my Buckeyes like no other. I would have won a Heisman if only coach had put me in.
Favorites
SPORTS MOMENT: 2003 Glendale,Arizona...Rushing the field.
COLLEGE FOOTBALL PLAYER: Jalin Marshall
COLLEGE BASKETBALL PLAYER: D. Russ
NFL TEAM: Bengals 17 games a year Browns 14 games a year
NHL TEAM: Blue Jackets
NBA TEAM: Cavs Oh an I do not hate Lebron
MLB TEAM: Cincinnati Reds
SOCCER TEAM: Crew
Recent Activity
Jeff City is about to explode.
I just cleaned my neighbors clock I highly appreciate the video.
Nothing but the great state of Ohio turning scarlet which is fucking awesome here.
Sounds like music to my ears for my black stripe pick. Thanks for sharing. Oh, do you happen to know what color underwear he wears?
Jeremy Hill is another very interesting gamble. He could be the bell cow starting out. Preseason will give us more of a scope to go off of but I expect Hill and Hyde to both be major contributors next season and worth a late round gamble for sure.
Do these bro's even lift?
Yea I get tired of putting a lot of time and research into it only to do good and watch everyone else just quit. Maybe a 50 dollar tag would keep people from doing that.I'm not sure either as I havent played in a online pay league only a employee one years ago. I think it would be worth checking out though and if somebody can figure it out I'd be willing to join and partake.
They were coming on at the end of the season similar to MSU. Think they did beat Bama,and OSU lite and a couple other solid teams.
Whoever gets the main one with all the cool kids involved I'll be down to play. I'd also be interested to see if there is a group of say 10 regulars that might want to set it up where we can maybe put a little money on the line thru a paypal type of thing. 10 heads at 20 a pop could be a nice little 200 dollar prize. Not willing to go over 50 bucks though just want to make it a little more interesting and to keep people from dropping out and abandoning it mid-season.
Wow the Detroit Tigers just got David Price from Tampa. Thats what a serious move looks like.
We went into the All-Star break one of the hottest teams around then come out of the break and lose 7 straight? Not giving up hope yet but yea that was a huge disappointment.
Votto has been hurt all year. We need offense any way possible. All year we have dealt with lengthy injuries to important pieces. I would love for us to pick up a big bat that plays left field. We have a lot of pieces and I thought we would make moves one way or the other but we shall see.
I think with tOSU bringing back the QB with the most starting experience in the Nation combined with possibly the most dominant DLine is good enough for a top 5 rating on every service. All of these teams bringing in brand new question marks at the QB position like Bama, USCe, Georgia, LSU, Clemson should be a little further back until they can prove themselves. Of course the bias wants us to believe all of these teams are top ten worthy. Wisconsin,Nebraska,Iowa,PSU and *ichigan all return QB's with experience and very well might be better then most of the sec teams ranked in front of them.Hopefully the committee doesnt fall for this bullshit where a Georgia team can lose 5 games and because Espin talked them up all year and made excuses for them they still wound up ranked top 25.
In other news Jimbo Fisher and his cat are pretty excited.
Thought Locksley wanted a shot at being a dual threat QB in college? Isnt his father a coach at Maryland? Hmmm this shit might need the inspector on the case.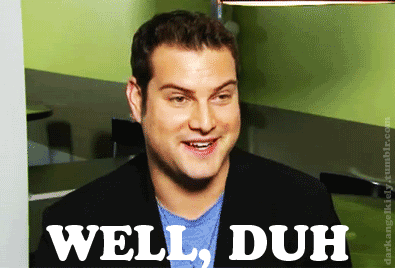 Face of a Franchise type of young man. Solid all the way around the board.
Yea I usually wouldnt think our staff would do that,but this case may be a tad different. I think the Jeffersons admitted that other schools were basically raising some concerns about the offensive system we run here at tOSU. They came and checked it out and said their worries were alleviated. If another school is going to negatively recruit tOSU and Meyer I could see our staff not wanting them to visit said school. Although I thought it was Butch Jones and Tennessee trying to do that to us,but who knows. You never get hard facts when dealing with teenagers and recruiting.
Georgia is a mess right now with all the off field crap. Hopefully the young man makes his decision sooner rather then later.
1.)FSU
2.)MSU
3.)Oklahoma
4.)Auburn
5.)tOSU
6.)Oregon
7.)UCLA
8.)Baylor
9.)Alabama
10.)South Carolina Notice that I give credence to returning starting QB's
The guy on the right and I think the female to his right are actually the dentists. But shit who needs a dentist, I just go in to get my teeth cleaned twice a month from the one second from left.
Imagine that, Espin running a story on the front page that says we fired a guy that was trying to fix our messed up culture. #mindblown
This is 100% my real dental office,located in Fairfield,Oh.The Meister dental group, and my wife really doesnt approve of how often I'm going in there. I feel your pain.
Stanford plays big boy Stanford football. Well,for like 10 games out of the year Stanford plays big boy Stanford football. And that in itself is impressive considering their academic requirements.