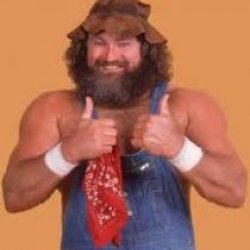 Grande Gustavo
---
from Columbus, Ohio.
Member since 29 November 2013 | Blog
Helmet Stickers: 344 | Leaderboard
Student at Ohio State. Likes: Beer, Brunettes, Breakfast Food. Dislikes:Those Scrubs Up North, sticky Children, and Illinois Nazis.
Favorites
SPORTS MOMENT: Going to The Ohio State University during the Tressel/Meyer&Matta era.
COLLEGE FOOTBALL PLAYER: Pat Tillman, Troy Smith
COLLEGE BASKETBALL PLAYER: Greg Oden
NFL TEAM: Pittsburgh Steelers
NHL TEAM: Washington Capitols
NBA TEAM: Cleveland Cavaliers
MLB TEAM: Atlanta Braves
SOCCER TEAM: I've never heard of this sport.
Recent Activity
Well who pissed in your Cheerios, friend?
Which is more important to you when looking at a potential position coach: your relationship with the coach, or the results he gets in preparing you for the next level? As in, would you rather have a mean-as-a-rattlesnake coach who you knew would prepare you for the pros, or trade that certainty for a position coach you have a more amicable relationship with?
Wow, that really sucks...
You're right, my bad. That doesn't real change any of my other points.
He didn't hit the gas he downshifted which raises your RPMs. He downshifted because there was a caution flag out because of Ward's wreck.
On the "well lit track" part, have you ever been to a dirt track? There is dirt flying everywhere, you can hardly see, and the tracks are not well lit enough to really pierce the dirt when the race is going. Ward's almost entirely black fire suit also contributed making it that much harder to see him.
It is a terrible accident, and it really sucks that a 20 year old guy died last night. Thinking that Stewart would kill a guy on purpose over a low level sprint car race though is one of the silliest things I have ever heard.
Actually 3 don't forget Will Allen.
Marcus Hall. 100% for the double birds of death. That is my #1 buckeye moment of my lifetime and I honestly doubt something will ever top it.
Paper meaning rankings coming out of high school.
Now it's at 667 aka number of the neighbor of the beast.
On paper Sweat is better. On the other hand, it's hard to believe that Sweat would be able to top 7.5 sacks as a true freshman.
I was actually asking when was the last time he was at Notre Dame, I hadn't ever heard of him making a visit there. I figured I must have just missed it.
When was the last time he was at Notre Dame?
While I agree that 2014 could have been handled better, I.e. Kyle Allen, I'm definitely glad we have Stephen Collier. Kid seems to be working his ass off and who knows, Troy Smith wasn't a particularly highly ranked or lauded recruit, and he was as good as anyone ever was for Ohio State.
I just graduated OSU but I was a brother of SAE while I was there and last semester we recruited somewhere around 7 or 8 kids from St. X to join our chapter, who know both of the Hilliard brothers. While I do think he comes to Ohio State, the fact that he is following a lot of OSU students on twitter may not be a relevant indication of that, because while we may not have been able to pull many football players from the Cincinnati private schools in the past, OSU has always pulled a ton of frat boys from them.
Hey in statistics that won't matter for nearly two years, we have the 3rd ranked class for 2016 right now.
Yea but I mean Cleveland does really suck ass...
I'm gonna head on over to 4chan and see if my more morally grey friends over there have seen this. If they haven't believe me, they will relish in making that woman's life miserable.
Finally, he got his offer and committed, which means no more OMG Coach Meyer knows nothing about recruiting why hasn't he offered Nick Conner?!?!?! threads. Today is a good day.
Well this certainly seems to have turned in our favor rather quickly.
I'm heavily considering buying a Shazier jersey, at the moment I only have the jersey of my favorite all time Steeler, Mean Joe Greene.