GOOMBAY
---
Washington, D.C. (via Worthington, OH)
Member since 24 August 2013 | Blog
Favorites
SPORTS MOMENT: 4th and Goal: Cie Grant v. Ken Dorsey (*Ohio State); attending Jordan Zimmermann (and first Nationals) no-hitter with my son (*all-time)
COLLEGE FOOTBALL PLAYER: Troy Smith
COLLEGE BASKETBALL PLAYER: Jay Burson
NHL TEAM: CBJ
MLB TEAM: Washington Nationals
SOCCER TEAM: USMNT (*by birth); KNVB (*by heritage)
Recent Activity
Let's go with Meatball Wizard and let the Who parody lyrics write themselves...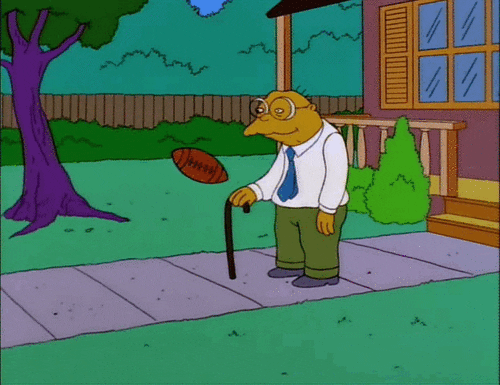 I will not, however, shed any tears for Rebel fans.
[sad face] Hotty toddy!
Not credentialed in astronomy and/or whatnot, but watched (even attended several) games in the Pace era.
Always referred to him as "Planet Pace." Massive, unswerving, unstoppable. Gravitational for whomever he was about to obliterate.
What was everyone else missing?
Michael Thomas should go, regardless of dollar or round estimates.
Still -- would love to have him back. Height, hands, toe-taps. And then factor in the somehow-made-routine impossible versions of those skills.
He's... Automatic.
I agree with this, but Bell's case for declaring is pretty much infallible. I'm kind of wondering if "NFL superstar" is underestimating what he brings to the table...
If someone could bottle what is pumping through Darron Lee's veins... Watch out, Hulk.
Moment of silence for Afroduck.
Son has adopted the Panthers, so... Sure. I can go along per concentration of Buckeyes.
Home on the couch with family: nachos, chili, and whatever random Super Bowl item the neighborhood grocery store is pushing (emerging family tradition).
My kids allow me to not-really-understand, but watch-with-fascination all of the phenomena: dab, whip, nae nae, etc.
There's no way I ever did anything so asinine...
Worth every penny. Many thanks!
Unidentified men standing near fire alarm.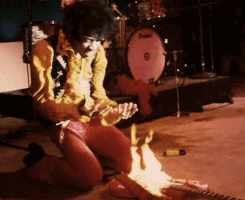 Good point. Or Big Brown of Thoroughbred lore.
"Play Like a Brown"
Cleveland franchise notwithstanding, how could this ever be a source of motivation?
I don't feel I have the history to rock this T, but this as a sticker could baffle people nationwide. Just sayin'...
Jake Butt. (That KILLS with my six-year-old)
I heard he's transferring to South Team.
With no specific nod/not-nod to New York, their now-retired subway tokens [for me] sum it up:
This either ends the Darwin Awards or becomes its own category... yayyyyyy
UM is becoming the lemonade stand of the Big Ten. But *sweet* branding of this event, Wolverines. *SWEET*
"To a cop, the explanation is never that complicated. It's always simple. There's no mystery to the street, no arch-criminal behind it all. If you got a dead body and think his brother did it, you're gonna find out you're right." ~ Verbal Kint