GOOMBAY
---
Washington, D.C. (via Worthington, OH)
Member since 24 August 2013 | Blog
Helmet Stickers: 1,112 | Leaderboard
Recent Activity
LSU 9 - 6 Alabama (November 5, 2011)
"Game of the Century"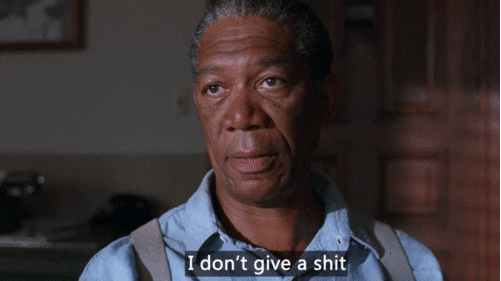 I would take Rutgers over Kentucky - any odds, any day.
Guessing "elite" is being thrown out as the antithesis of potential bulletin board material. Seriously though, I cannot name a PSU player beyond Hackenburg. Zwiniak? A little help here?
Just sayin'...
And Jack isn't an NCAA student-athlete.
Thank you for this. I'm not going to pretend that the academic rigor of any big time, big program college athlete is the same as the average student. Actually - who cares about the comparison?
The point is that signing thousands of anything takes time. To each their own on how they spend (or waste) their time in undergrad, but I think it's a different story if Jameis Winston plays Xbox for 2,000 hours versus signs 2,000 things that are then sold.
Maybe he's not getting paid, but my oh my what a peculiar way to spend your downtime...
Every time I see them during a broadcast, the same thought crosses my mind: Do these guys wear people out Monday through Friday talking up and recapping what amounts to "didja see me on the TV?"
Michael Thomas slips a tackle and takes it through a gasping white-out to the house. From 35+ yards - just enough time for the groaning to crescendo into wails of protest.
Bank it.
I realize they'll be in the conversation at the end, but Alabama somehow seems irrelevant this year. Guessing the shiny, new toys in Mississippi are getting much of certain network's love.
I'm not here to tell anyone what to post or laugh at or how to direct their anger, but would throw out that it always comes down to the Golden Rule. I'll reserve my comments on PSU football and fans on many levels (including the super duper fun time I had attending an Ohio State victory in Beaver Stadium), but using a broad brush with a topic so atrocious nullifies any legitimate, pointed, and clever zinger to be had.
In short, we can do better than that without getting into the off-the-field awfulness.
And - I'll admit to some booze-fueled posts - I would never bet against somehow being tagged to anything left on this site or anywhere else on the Interwebs.
With that, I'll leave with: Show them Ohio's here - next weekend and thereafter.
If people would stop observing his actions and recording/reporting them, he'd be fine. In fact, he'll be fine in the NFL if some other town and fanbase can just STFU and look the other way.

Gotta believe Kelly knew/knows a rub route is 50-50 on getting called - it's a subjective rule and interpretation.
He can argue about letting them play and not making a game-changing call all he wants, but it's basically a coin toss. Move along, Irish. Shall we?
I'd love to lead with some sort of Mississippi joke, but I've never set foot there and learned long ago that city/state/country is never a thing to poke fun at without more than a one-off visit as the basis. Anyway...
Did not see Ole Miss-Bama, except in highlights. Have not seen and will not watch another game, except maybe the Egg Bowl. So, no comment.
Watched MSU rough up Auburn (who I think is better than Ole MIss). Yeah - one game versus "if you played them 10 times," but they did everything right.
Let's not knee-jerk hate on SEC teams. All bag man rumors and snide jokes notwithstanding, Mississippi is balling this season - on both sides of the ball, but especially D.
I don't care about context or coachspeak or much else. All I know is that I love the totality of these quotes and the direction/endgame they seem to share.
Agree with this.
I think the X's and O's favor Ohio State ten times over. I don't want to get too caught up in the intangibles, but this is much more of a big boy road game than the two tilts in Maryland.
All things considered, I'm not worried about what PSU can bring on the field or in the stands, but more with a flat or sputtering performance by the Buckeyes that makes it a struggle.
Overuse of quotes is never "pretentious."
Rutgers at Maryland tickets currently starting at $5.99 on StubHub. Those who attend may or may not get a free bowl of soup.
I'm not totally sure what this means, but Ross was right. Ross is always right.
This is my reaction to every Ross tutorial.
This was my son's first game. He's still talking about the guitar smash.
Never cease to amaze, TBDBITL. Well done!
Was surrounded by Rutgers fans today.
They were astounded, but curious and chatty, by much of the pregame traditions and crowd participation.
They were speechless after the 14-0 start.
"We just beat this team pretty badly and it almost felt like a loss, that just shows the hunger," Lee said.
Be afraid, B1G. Be very afraid...
Watching ND-FSU is the dirtiest I've felt in... Maybe ever.
But, at least I now know that all I really want is for anyone to take FSU down a peg or infinity.