GOOMBAY
---
Washington, D.C. (via Worthington, OH)
Member since 24 August 2013 | Blog
Helmet Stickers: 4,966 | Leaderboard
Voting Record: 3007 / 172
Favorites
SPORTS MOMENT: 4th and Goal: Cie Grant v. Ken Dorsey (*Ohio State); attending Jordan Zimmermann (and first Nationals) no-hitter with my son (*all-time)
COLLEGE FOOTBALL PLAYER: Troy Smith
COLLEGE BASKETBALL PLAYER: Jay Burson
NHL TEAM: CBJ
MLB TEAM: Washington Nationals
SOCCER TEAM: USMNT (*by birth); KNVB (*by heritage)
Recent Activity
"That's a hell of an idea..."
Fearless prediction: There will be scoring plays in the next two years that will take me 5+ years to fully understand.
Not gonna lie: Love where you're going with this.
In the spirit of coincidence, fate, superstition, funny bounces, inches, and a lot of other whatnot - let's take it one game at a time?
Initial attempt defeated by YouTube user.
The first 10-20 seconds speak for themselves; the remaining 2+ minutes require serious fandom or really serious drugs...
No bylines on the Xbox beatdown? Clean it up, ESPN.
And universally celebrated.
I'm not opposed to ambiguity over closure (see: Sopranos and Mad Men). However, the way Six Feet Under wrapped things up is tough to disagree with.
Counting Louisiana-Monroe in that list?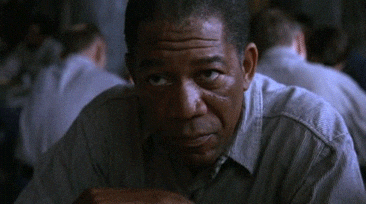 Anyone watch the 30 for 30 series?
This game - even with clunkiness - showed stirrings of a new "winning time." And Reggie Miller (recently dethroned by Steph Curry for playoff 3PGs) is calling games for TNT.
Just sayin'...
Bogarting QBs is Phase I.
Phase II: All your skill players are belong to us.
Seconding the USS Arizona Memorial. I visited Hawaii as an idiot teenager and even I appreciated the profound reverence (and silence) that the memorial inspires.
As for the rest - it was hard to not feel completely relaxed at all turns. One day, we rented a car and drove around the island and just kept getting out and checking out the amazing sights, cafes, etc.
P.S. Congrats!
Did someone say Grimes?
"This ain't the California Penal League, Vaughn..."
Sarcasm font. Check with others to know the ways.
Otherwise... <fart noise>
ATL. All your teams are belong to us.
Welp. That was quick. Back to the NBA foul/commercial-fest.
Back. The Cavs-Hawks goaltending analysis almost put me to sleep.
For me, the only debate (after watching ~1 billion times) is whether he would have made it trying to hurdle Collins at some point between the 20 and 15.
There are plenty of human/on-field factors and differential equations that could help... But... Could. He. Have. Dolo. Hurdled. To. GLORY?
Agreed. Jim Harbaugh as a football coach (and person) confounds me. Nicknames belie his prima facie oddness.
Just found out I'm missing a heck of a game.
Thank you for your service, perspective, and contributions to the betterment of this community.