GOOMBAY
---
Washington, D.C. (via Worthington, OH)
Member since 24 August 2013 | Blog
Helmet Stickers: 6,083 | Leaderboard
Voting Record: 3554 / 175
Favorites
SPORTS MOMENT: 4th and Goal: Cie Grant v. Ken Dorsey (*Ohio State); attending Jordan Zimmermann (and first Nationals) no-hitter with my son (*all-time)
COLLEGE FOOTBALL PLAYER: Troy Smith
COLLEGE BASKETBALL PLAYER: Jay Burson
NHL TEAM: CBJ
MLB TEAM: Washington Nationals
SOCCER TEAM: USMNT (*by birth); KNVB (*by heritage)
Recent Activity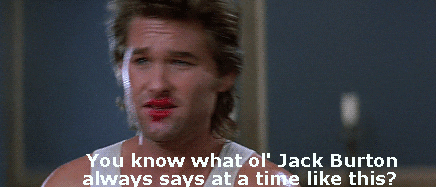 Agree wholeheartedly.
It's not age or any other quantifiable metric. It's about looking in the mirror... And recognizing that that you didn't just arrive here by yourself and that your actions/reactions/connections to innumerable people and scenarios have consequences.
But did he eat an entire raw egg?
It's on the individual in question and there's no age threshold.
Someone who shows basic accountability and a modicum of integrity is not a kid. See: Jameis Winston (ageless kid).
The first time he touches the ball. The last time. And everywhere in between.
I like to think this kind of visualization is part of Braxton's pre-play check-downs...
Speechless when this happened -- speechless watching today. <shhhhhhhhhh>
I stand corrected. It's possible to do something stupider than getting suspended for off-field transgressions.
Long live Dolodale, but I can promise that I'll forever be telling people where I was/what I was doing during "unproven Dolodale 59-0."
Fewer teeth = less mass = SEC speed?
First: Meh.
Second: Delighting in/wishing on offseason travails is bad juju.
There is literally nothing -- not one thing -- that PSU can do that I will like.
Championship will get me through the first offensive/defensive series in Cool Hand mode.
If our Buckeyes don't score or allow points in either scenario, then full-pacing-around-the-room-mode engages and decades of experience will factor into the analysis of each play for the rest of the season.
Say what you want, but those are win-win (and likely inevitable) approaches for me.
GO BUCKS!
Gotta give them a minimum of one full game to be safe?
SEC has fans in other galaxies. Just sayin'...
Prediction: This epic poem is in ruins 60 minutes into the season.
"Bigmouth hungry!"
Likely the only trophy he'll hoist this year.
What, Gators worry?
Some like to micromanage, some go with the flow.
Presumably there's more to it, but why be so draconian and -- as such -- project an image of being so draconian? (Or - is it about the recruits/players or you?)
You had me at "this season we win championship #2 using a 2 qb system."