GOOMBAY
---
Washington, D.C. (via Worthington, OH)
Member since 24 August 2013 | Blog
Helmet Stickers: 5,557 | Leaderboard
Voting Record: 3354 / 175
Favorites
SPORTS MOMENT: 4th and Goal: Cie Grant v. Ken Dorsey (*Ohio State); attending Jordan Zimmermann (and first Nationals) no-hitter with my son (*all-time)
COLLEGE FOOTBALL PLAYER: Troy Smith
COLLEGE BASKETBALL PLAYER: Jay Burson
NHL TEAM: CBJ
MLB TEAM: Washington Nationals
SOCCER TEAM: USMNT (*by birth); KNVB (*by heritage)
Recent Activity
This feels like a stealth black uni's post.
Was the 2014 pre-season FPI engraved on this?
Great call. This is big-kid sport and school. Want it? Then take it! (Looking at you, Darron Lee)
Over/under on plays Zeke takes off: 0
I'm mostly embarrassed that someone (this goes for any/all programs) had to assemble the report on said "violations."
I get fired up during/immediately after a game, but am mostly a tip-your hat kind of guy.
What I'm concerned about is whether UFM and the squad will be shaken up by hater on magnet (and other team swag) violence...
Waves of thunderstorms in D.C. today. Son and I made a Nationals matinee and father-in-law fired the propane between downpours.
Damn right it was a good [Independence] day...
I dunno... Imagine a pitch for <ummmmm> Oxford, Mississippi... And their illustrious glory years 50 to 60ish years ago?
Nope - got nothin'.
The 12:00 start time is good... If the games are still played without facemasks and televised in black-and-white.
Put me down for 3:30.
And we're always ready to drop directly into a conversation about [insert what would be an obscure moment to any other fanbase] as if we'd grown up together.
Big fan of the 3:30 daylight to sunset to under-the-lights transition (see: November 18, 2006).
Call the ICC. There are crimes against humanity in progress...
I never burned (i.e., never, ever, never-ever, never-ever-ever, never-never-never-ever-ever had any f-ing chance to play in any sport on any planet in the known solar system) my NCAA eligibility...
I assume this is posted as a Bat Signal for my services?
J.T. at 95%... Carry the 4... Dolodale trucking and/or dropping bombs... Take an asymptotic line and extend it outward... Potential return of X-Brax...
This reminds me that I 4/4ths don't care about Tennessee.
Always white-knuckle, grasshopper. Always.
Maligned Coach Ellis
Finds magic form in semis
Fortis invictus
Leaked image of the customized Grand Marshal's ride: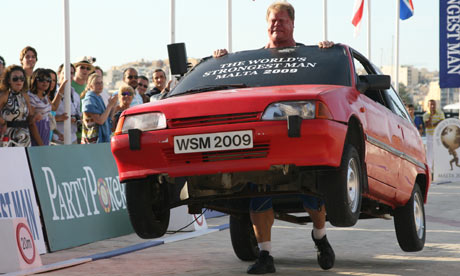 Should we start a coordinated tweet blast? I'm a wizard when drunk and incoherent...
"You win with people." ~ W.W. Hayes