goodlifesean
Massillon, Oh (Perry) (via Massillon)
Member since 01 September 2010 | Blog
Father... husband... teacher... not a fan of the state of Florida
Favorites
COLLEGE FOOTBALL PLAYER: Eddie George All Time/ Michael Bennett current
COLLEGE BASKETBALL PLAYER: Scoonie Penn All Time/ Currently Sam Thompson
NFL TEAM: Steelers
NHL TEAM: Penguins
NBA TEAM: Cavs
MLB TEAM: Indians/Pirates
SOCCER TEAM: Crew/ Manchester City
Recent Activity
Alright baby let's see some Pick Six U
I hate penn state, fuck it they want to be our rivals, I say we treat em like michigan and bitch slap them 42-13
Moxie McSorely
Then you'll step right into a Holmes
That is a bad, bad man.
As if JT, Eflein and co won't remind the youngins about the trap that a happy valley whiteout can be.
I won't go as far as to call the comments section cancer as that belittles the seriousness of cancer... But parts of it was definitely gonorrhea.
As opposed to the Michigan kicking carousel which is Jack's spastic colon.
Well they did say Purdue to reach out to all Ohio State coaches
Very sad goings on. Any life lost is sad, but this young, and an accident is awful. And a little warning do not read the comment section. Some ignorant a-holes up in there.
Had cichy broken down, jt would have been done, thank goodness, raw emotion and energy cause mistakes
I remember thinking, alright nick here is your chance to start your legacy. Rushmen blew that up!
Was watching on an espn mobile feed and it froze up for thirty seconds right when Tyquan's hands go up and I was like, bat it down! When it unfroze what felt like three days later I literally have an interpretive demonstration to my wife, who couldn't have cared less, other than we could now watch a movie.
Damnit man, now I want some coconut shrimp, but outback isn't in my future. Oh
I think dolo would do it if dj promised to stroke his cat like Dr. Evil the entire time
But I should add, I'm not a browns fan
I've got no problem with this. These aren't impressionable young minds.
Apparently we are all a bunch of machete weilding terrorists bent on destroying everything ever from michigan including Fords and Ohio State students. Jeez that board sets a new precedent for lunacy
I don't know what you're talking about.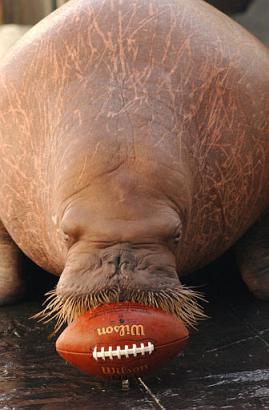 I blame Jim Bollman
I think it'll look great on the players, not in love with the retail version, and for sure on my rotund frame
I though the rule had to do with no exposed pads, id zekes extra pad on his lower back
We survived IU by 21 points. I grew up under Cooper and became an adult under tress. 38 points. 21 point victory. I'm good
Don't forget pushing Samuel when he was trying to come back to the ball. 4-0 vs 3-1 and we get the jv squad
+1 for jogging the old memory bank