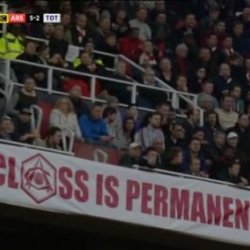 gonzogrover
Member since 24 November 2012 | Blog
Helmet Stickers: 286 | Leaderboard
Always have and always will be a Buckeye.
Favorites
SPORTS MOMENT: Attending the 2003 National Championship game win and the numerous US Soccer dos a cero's at Crew Stadium.
COLLEGE FOOTBALL PLAYER: Mike Doss
COLLEGE BASKETBALL PLAYER: Ken Johnson
NFL TEAM: meh
NHL TEAM: meh-er
NBA TEAM: Da Bulls
MLB TEAM: Reds
SOCCER TEAM: Arsenal and Crew
Recent Activity
They might need him to beat Wigan though.
It won't happen as long as Moyes is there. And if it's more than a year or two down the road, he'll probably (and hopefully) be on the back side of his prime.
I don't think Messi ever ends up at City but this thread makes me wonder, what will all the City bandwagoners do when Sheik Mansour decides he's tired of soccer and leaves the team without their money-spewing owner?
If he can learn to locate the ball while in coverage, then he can be elite. Too often last year failed to locate the ball and got called for pass interference or wasn't able to adjust along with the receiver to make a play.
If there can't be more than one from any given sport, this is the list.
Good player and loved by the fans as much as anyone I can remember but I doubt it. Not quite up there with Havlicek, Lucas, JJ and Bradds.
This list could be much longer. It's tough limiting it to four guys.
If limited to athletics, Woody, Jack Nicklaus, Archie and Jesse Owens.
Using the list posted by Killer Nuts and not limiting it to athletics I'd go with Archie, Jack, Rutherford B. Hayes and Les Wexner.
Moth players sent according to the sub-headline on the front page. Roby's really gonna fly in the 40!
They all have incredibly important responsibilities and no one is more than the other. One fails and the team fails. Go Bucks!
I work nights and woke up in time to turn it on with under 2 minutes left in OT. I'm not a big hockey fan but in a tournament like the Olympics it can be must watch. Oshie was clutch as hell in the shootout. Fun to watch.
Basketbrawl or Arch Rivals?
Before our previous coach, Coach Nate Moore who is now at Cincinnati LaSalle, the program was floundering. It seems like Coach Stokes took a little bit of getting used to and has a little bit different style than Moore but the team seemed to improve and adjust to him as the season went on. Will he live up to the expectations that Coach Moore set for the program? I sure hope so but I just don't have a good feeling about it.
I had a younger brother play for Coach Moore and it's impossible to overstate the affection those kids had for him as a coach. I think as long as Coach Stokes keeps the kids working hard in the offseason that we'll have a chance to keep improving but as always at the high school level, the school district's gene pool has to help out too. Coach Moore was definitely helped out by having some pretty darn good players come through while he was here. A couple kids that went to small colleges and Adam Niemeyer who's now a freshman pitcher at OSU and got some football attention from Big Ten schools as a quarterback if I remember correctly.
What a wonderful thing Google is - http://www.osu.edu/features/2014/olympians.html
I feel like I remember seeing that there were a few OSU women's hockey players at the Olympics but I don't think they were (or at least not all) representing the US.
A coach doesn't win as many games as Thad Matta has by just being a god recruiter. All teams have down years and we're spoiled to consider a season like this as a disappointment. Everything will be alright.
2007 Hyundai Tucson. This is literally the first problem it's ever had.
Minster is usually grouped in with Northwest Ohio so how about Eli Wolf, he's a 6'4" 205 lb tight end who Scout has as running a 4.6 40. His older brother Ethan recently early enrolled at Tennessee as a tight end and Eli looked to be every bit as good as him this past season. Eli will be a senior next year and has talked with Tennessee, Penn State, Indiana, and Michigan State among others already. I'm not sure if he has any offers from them at this point but I'd be surprised if he wouldn't follow his brother to Tennessee if offered.
UFM seems pissed at himself every time that I've heard or seen him talk about the number of freshmen that redshirted this past year. I think we'll see a lot of them get their chances on special teams and then at their respective positions once they're ready.
All of these suggestions sound nice but are frankly over my head. Oh well, upvotes for all that helped (and even those who didn't help but made me laugh). Stopped at a car stereo place and he said the thing needs replaced. I suppose I've spent a few hundred bucks in worse ways.
Thanks again and Go Bucks!
I wish I could go with this option.