gonzogrover
Member since 24 November 2012 | Blog
Helmet Stickers: 471 | Leaderboard
Voting Record: 379 / 80
Always have and always will be a Buckeye.
Favorites
SPORTS MOMENT: The 2003 National Championhip win
COLLEGE FOOTBALL PLAYER: Mike Doss
COLLEGE BASKETBALL PLAYER: Ken Johnson
NFL TEAM: Cleveland Browns
NHL TEAM: Columbus Blue Jackets
NBA TEAM: Chicago Bulls
MLB TEAM: Cincinnati Reds
SOCCER TEAM: Arsenal FC and Columbus Crew SC
Recent Activity
I missed some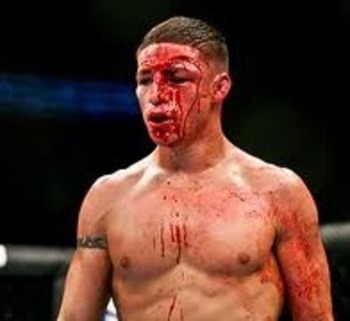 I wouldn't mind doing this one bit for several of my neighborhood kids.
This thread has been terrific. Shop vac did the job sufficiently. I thought about getting myself wrapped in duct tape like a mummy and roll around but that required too much effort. No Jordan Hall situation occurred. Reading this thread made me think I should probably not go out and clean it up in flip flops.
I saw a list of the pairings. The OSU team was him and Jeff Logan. They were paired with Alabama, Saban and whoever else.
On my 16th birthday in 1999 there was a 1989 Honda Accord in the driveway that my parents bought for me. Bought it with 156k miles on it and sold it with 312k miles on it. Loved that car and it's pop up headlights.
My younger brother played for Coach Moore during his time at Minster. With what he and his friends say about Coach Moore, I'm surprised there's anyone who wouldn't want to play for him.
Thank you for sharing this story. Incredible young man.
Is the celebration going to be televised? I'm unable to make it but my dvr could catch it for me.
I love Coach Tressel. So happy for him.
Nike can show off the opposite uniforms for both teams. Oregon will be in white and the Buckeyes will be in scarlet. This playoff has been a great thing for Nike.
Ryan Adams - Oh My Sweet Carolina
Descendents - Cool To Be You
Elliot Smith - Pitseleh
Josh Ritter - The Temptation of Adam
Saves The Day - At Your Funeral
Since he transferred from Purdue, does Frazier count as a walk-on?
I went to Kenton's football state championship game in 2002 when one of the older Mauk brothers was playing quarterback for them, Ben maybe. They passed the ball EVERY play of the game with the exception of 3. They had a long pass to get them to first and goal at the 1. They ran it 3 straight plays and got nowhere. 4th and goal and they passed for a touchdown. It was a ridiculous offense to watch.
I hope it's not a moment like that. The double bird is more embarrassing than anything else to me.
Great video. Does anyone know what the drum major is doing at about the 1:10 mark?
And Alaska is in Alaska so that's no fun.
What's with us having punters who are burners? Didn't Andy Groom have some serious speed too?
I don't like the idea of retiring numbers. I feel like I read that Troy Smith's #10 isn't being retired, but honored. I feel like that's how it should be with all of the other numbers. Bring back Horvath's 22, George's 27, Janowicz's 31, Cassady's 40, Griffin's 45, Harley's 47 and Willis's 99.
Every time I see this video I have to stop and watch it and I laugh just as hard every time.
There are so many guys that come to mind. The coaches talk about wishing we had more of a rotation on the D-line so I'll go with Big Daddy Wilkinson.
Congrats dude, may the little one have as good as a record against the team up north as my sons have, 3-1 and 2-0 respectively!