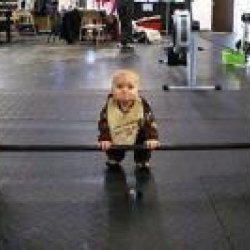 GoBucksToledo
---
Member since 13 September 2012 | Blog
Helmet Stickers: 3,300 | Leaderboard
Voting Record: 2140 / 32
Recent Activity
Hold on now 3M, it is quite possible that he is both.
While I know asking politely won't get it done, Mr. Harbaugh, can you please quit being such a tool?
I think they misspelled "ugly"...
Those Buckeye third-stringers do pretty well for themselves!
You are clearly raising your son right. BTW, you may want to have a word with that Jonathan, just saying...
I wonder if that's the reason for there being a Buckeye street close to the Phoenix airport.
Clearly geographically adept at his young age as well, crossing out both the upper and lower peninsulas.
Jonathan is clearly a douche bag.
I realize you were using sarcasm font, but anyway, no need, they do just fine against legit competition.
True story, the T-shirt originally said "85 yards through the heart of the Gulf State Football Empire", but they could only produce it in size XXXL, so they changed it to "85 yards through the heart of the South" for merchandizing reasons.
My son was considering an engineering-oriented college, Rose-Hulman, when looking at schools. While he wasn't interested in their Petroleum Engineering program, it may not have been a bad career move given that graduates of that program START at $160,000!
http://www.rose-hulman.edu/news/on-campus/2013/rose-hulman-listed-among-top-paying-jobs.aspx
While the location may not be sunny and 70's most days, the Buckeyes have some pretty good history too.
That's okay Cardale, go ahead and hurt him, that punk ass beatch.
You can always listen to Franklin's Ted Talk again.
That Jamarco is one happy guy!
How about he throws a brush-back to Joachim Noah? Maybe just a little tighter than brush-back...
TTUN just can't lose enough to satisfy me.
Six bye weeks, still hard to fathom...