GoBucksOSU
---
Member since 16 May 2012 | Blog
Favorites
SPORTS MOMENT: 2014 National Championship win
COLLEGE FOOTBALL PLAYER: Troy Smith, Ezekiel Elliot
COLLEGE BASKETBALL PLAYER: Aaron Craft
NBA TEAM: Cavs
MLB TEAM: Reds
Recent Activity
As a Pickerington North grad, I am not a fan of this thread.
I graduated my Pickerington North so this news doesn't really hurt me.
I certainly would. I can't stand any temperatures higher than the 50s. I wish it was cold year round.
Who would have thought that Erick Smith could potentially never start a single game here...
You and me both. He looked good when he played in 2014. I thought for sure at the time that he would be a starter the next time a Safety spot opened up.
And after this year, someone will need to make an 0-6 version.
Beck is the QB coach though. I didn't even mention the playcalling in my last post.
How is it a scapegoat argument? JT has regressed under Beck and he wasn't exactly liked by Nebraska fans when he was at Nebraska. He's a good recruiter. That is all.
Try not to forget that Tim Beck is one of the worst QB coaches out there. Give Ryan Day and Kevin Wilson a chance before you want to bench JT.
I'm glad this article was written to shine some light on the women's team. I feel like they should be getting more attention.
if we can win the B1G tourney.
I know you're probably not serious but thinking about that makes me lol.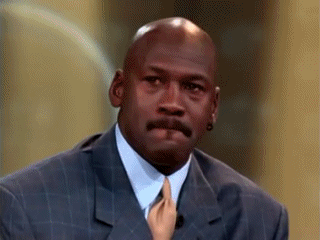 They were actually one of the best in the B1G in their first season in the conference finishing the season with single digit losses and was knocked out of the NCAA tourney in the 2nd round by unbeatable UCONN. Last year though they regressed to the Women's NIT and this year they are one of the worst in the conference so I don't know what happened.
Barf, you never fail to impress with your gifs. Well done.
What even is this team? One moment they are embarrassing themselves and the next moment they are taking Wisconsin to the woodshed.
I'm not the smartest person around but even I could see that this would be a disaster.
With how good the Lady Bucks have been playing these last 2 years, I wish more people paid attention to the women's team. Good win tonight.
It seems like so many are out to get him and I don't understand why.
I can't remember any specifics but I think there have been highly rated Ohio players that Thad did go after that still ended up going out of state for college. Thad has simply lost his edge. It's probably time to part ways.
This game probably seals Thad's fate.
Someone please insert that dumpster fire gif.....
It hurts to post this about the Buckeyes.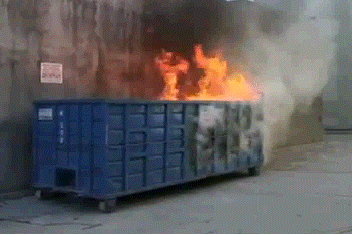 Most of the time, B1G teams decline CBI invitations so that's not very surprising.
So yet another trade where the Reds get basically nothing in return? The Reds have become a dumpster fire and I'm still dumbfounded Bryan Price has not been fired.
I doubt it would get much of a draw from anyone older than their early 30s. There is still too much of a stigma on gaming from the older crowd. That said, I would love a competitive college gaming league though my games of preference would be Halo and Smash Bros.