gobucks96
---
Member since 13 June 2012 | Blog
Favorites
COLLEGE FOOTBALL PLAYER: E.E. in 2015
COLLEGE BASKETBALL PLAYER: Aaron Craft
NBA TEAM: Mike Conley's team
MLB TEAM: Reds
Recent Activity
His hair is waay better..
He's gonna have a bust made of him if he keeps playing this way.
And don't have coaches over for sleepovers.
Hate rumors like this. I see a numbers issue, but I'd rather hear things play out...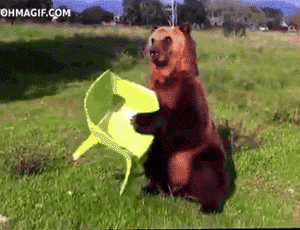 Gotta love the press man coverage over the drop back and play everything underneath as we did over the years..
Here's a man with a plan to his future. Best of luck to him and wish him the best.
Nothing like starting the off season soap opera off strong! WTF?!
Hope the best for the young man and his decision.
Face it. We're a volleyball school now.
Ahead of one we lost to and behind one we beat...
That's it. Turning the page..
Hasn't he been hit by the injury bug pretty hard? I wonder if this has more to do with it.
Quad,
They are a national championship team. THEY ARE BETTER THAN THIS. That was a petty statement from you.
I was worried someone had already posted it. lol. +1! back at you.
"There's nothing that cleanses your soul like getting the hell kicked out of you."
Woody was right. Again.
This is dumb, with this many cameras, just cut it out. They are better than this.
Well, now who am I going to blame for the offensive mistakes? Shit, with Fickell gone, I'm totally screwed on who to throw shade at..
Clemson needs to end this. Video is out of Ben even doing this in the game, it's dirty and stupid.
I think it was handled. The coach was mad and it appears Williams apologized. Grown men handling it, kudos to them both.
Need proven deep threats to help Brown underneath. Victor, Mack, and Hill are options. I'm hoping Lindsey sets the world on fire and pushes them all.
Guys, the offense hasn't been right for two years. The best play is a QB delayed draw. Changes have to be made.
I'm starting to feel like the Walrus is the OC again.
He hurt his team more in that game than any other to date. Keep doing that Jim and they will get sick of your temper tantrums right quick.
Then again, say it some more!! Scream it from the hilltops. This is the area of the biggest need, in my humble opinon, for this team to compete for a national title again..
I get it, but I think the guy could explain the questions we all have on JT's accuracy without insulting the dude.