gobucks96
---
Member since 13 June 2012 | Blog
Favorites
COLLEGE FOOTBALL PLAYER: E.E. in 2015
COLLEGE BASKETBALL PLAYER: Aaron Craft
NBA TEAM: Mike Conley's team
MLB TEAM: Reds
Recent Activity
Back of the ledge folks. We will be fine.
He is a high risk / reward player. I think he'll make big plays but give up a few big ones in the process.
Haskins to Victor... Light it up boys!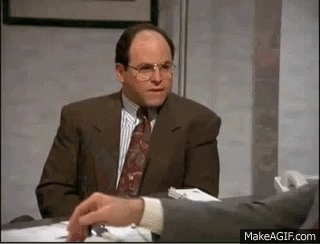 Wait, is that wrong??
I am of the opinion this is a small price to pay to be a professional athlete that makes millions of dollar to play a game. Zeke, wake up please.
Not saying it should be excused, but I'd still like to give the man a chance to right the ship and show some class.
The offense has been out of sync, the team looks lost on pick and rolls, and both have been happening for few years. I'm all for giving Thad this year to turn the ship around, but those have to be addressed.
Side note, it just seems like college basketball is trending more and more into the NBA style and I don't like watching NBA games at all.
I agree it was shown in his junior year and hasn't left.
That statement after last year, should be all we need to hear. They didn't fix the problem after all the transfers. I like Thad, I really do, but the program doesn't have the desire to win and it shows. Turn the page, please.
Change your login, please..
I remember dumpster diving for a few..
Good thing, heard Hermoine Granger was in there starting trouble. She's a bit of a tosser.
I've always wondered if he was the one who put out the rigged raffle crap to dorfman...
Wish the kid the best moving forward.
perpetual rebuilding in Cincinnati..
LOL... recruiting is a wild business. So glad I just watch from the row of the stadium. But, I totally see him joining from here...

Where's my participation trophy?
How can you get paid millions of dollars and not be able to shoot a free throw?? WTF does he do in practice?
No SEC players in the top ten?!
So simple, but yet, so effective..
His hair is waay better..
He's gonna have a bust made of him if he keeps playing this way.
And don't have coaches over for sleepovers.
Hate rumors like this. I see a numbers issue, but I'd rather hear things play out...