gobucks96
---
Member since 13 June 2012 | Blog
Favorites
COLLEGE FOOTBALL PLAYER: E.E. in 2015
COLLEGE BASKETBALL PLAYER: Aaron Craft
NBA TEAM: Mike Conley's team
MLB TEAM: Reds
Recent Activity
I like our position on the picture...bet he picks us.
Orlando Pace could still start for this or any other College team. Haven't seen him in years, but I'd lay money on it. More than how fast Joey G. still is...
Hope she helped him tie his shoes..
Any sport of contact will have CTE victims. This should not be shocking to anyone.
Don't forget the rigged raffle!
A probable 1st round pick gets busted with weed and a stolen firearm. Don't think you could be that dumb. Out of state!
Put the gas mask on and stay home, son.... Seriously!
With the loss of the two players this week, could Chrisman get his scholarship now and drop the greyshirt?
This keeps going, the staff will have to choose which 5 star they have to pass on.
Well, that's gonna make it hard to cheer for him in the future. Best of luck..
Almost as corrupt as D.C...
That's a good way to blow out your ACL there jimbo!
That game sucked.. Standing in the rain watching everyone get pushed around (friggin' cleats...). That shitty song still is stuck in my head
That's just stupid and an unneeded risk to himself.
Which college team's mascot is a guinea pig??
Stupid move. If you haven't practiced enough already, get your ass to the gym earlier.
How many kids are on the roster??? How many recruits are they targeting?? How many kids has he coached over the years??
Cut the guys a bit of slack here. I can't get my own kids names right sometimes??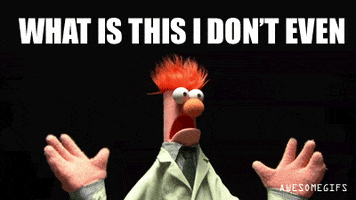 Same. I rarely watch ESPN outside of a game these days.
and Green fouled Durant going for the inbounds pass...
They stole the ball from the in bounds!!! What the hell are they crying about?!