gobucks96
---
Member since 13 June 2012 | Blog
Favorites
COLLEGE FOOTBALL PLAYER: E.E. in 2015
COLLEGE BASKETBALL PLAYER: Aaron Craft
NBA TEAM: Mike Conley's team
MLB TEAM: Reds
Recent Activity
Agreed. You don't 5 star treatment everywhere. You were still in college.
I did find it interesting that we clearly had everything under control until you mess it all up! I hate you...
It is never ok to say Michigan is "ok" or "looked solid." No matter if it is valid or not.. Not here. Never!!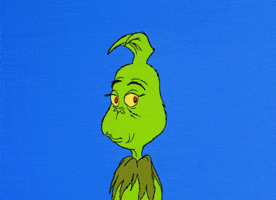 Can you remember a single time on 1st down JT pulled the ball back and targeted a WR?
Sucks to hear, but that's why you go to class. Best of luck moving forward. Hopefully he recovers well and has a fantastic life, wonderful memories from this experience.
Is this Monday?!! Sucks..
A million times better than saying the blood on the field won't be his..
Best "basic" defense EVER!
Paul Christ was able to run a number of plays that had slower players getting open vs the OSU defense, can our coaching staff adjust to running similar plays? It seems we're too complex at times.
Also, how worried is the staff about the wear and tear on JT? This team cannot survive with JT taking hits all night long, every game. With that, has JT been missing reads or are the down field receivers been not getting open?
I see your points, blu-fan and will not downvote as I normally feel the urge to do...
I disagree! You don't know the whole story...
Stay healthy young man, you are about to get paid!
Good point... It was working. It was safe and we won.
DJ dropping the "F" bomb..
Go Bucks!
Stupid contact sports....
So, in other words, you suck at coaching if you can't adjust to it!
Bottom Line, old man Corso doesn't know what he is doing of late. Grab the badger..
Totally agree. Thought the same thing and stated it then. He looked in over his head, all game.
Sam, please listen to this wake up call. You have too much talent to waste it.
I made the mailbox, yippee!
I'd like to vote that no more links to male model be presented moving forward....
Wow. Won't play in the cold, won't play in the rain, won't play anywhere but florida...