GoBucks713
Member since 04 April 2011 | Blog
Helmet Stickers: 5,535 | Leaderboard
Favorites
SPORTS MOMENT: Watching the Columbus Crew bring home Ohio's first Professional Sports Championship since the Clippers did in 1996.
COLLEGE FOOTBALL PLAYER: Connor Senn
NFL TEAM: them Theivin' Browns
NHL TEAM: CBJ
NBA TEAM: Any team featuring Buckeyes
MLB TEAM: Red Sox
SOCCER TEAM: USA! USA! USA! USA! USA! USA! USA! USA! USA! USA!
Recent Activity
I don't think that could be done on the old page design.
I still think the 3 worst types of people in the world are Mensa Members, Vegans, and people who do Crossfit.
Well played sir.
Nope. He doesn't show up for ppv unless he's wrestling.
The Cena Orton match wasn't that great, and was very predictable. After the MIz's match, I was done watching. I may watch the rest tonight, then again I may not. I should have just watched TWD live instead of watching this pile of crap. I'm tired of the filler pay per views. No belts change hands ever, and there really were no surprises last night.
I posted the same JoePa gif yesterday, and I still feel like it needs him in the Khakis in the second half.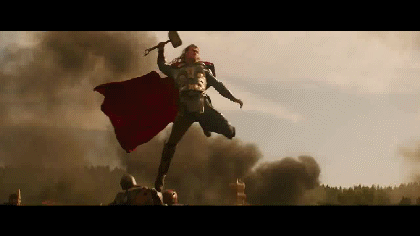 We need to get you out of ESSSSEEEEEEECEEEEEEE country, brother.
It was Dontre on a Punt Return in the 3rd Quarter.
I heard Jim Tressel is being asked to leave the program.
There are currently two movies in production about Jesse Owens, one called Race that's supposed to be out April 2016 starring Stephan James as Jesse, with Jeremy Irons, William Hurt and Jason Sudeikis in supporting Roles. There's one in development by Anthony Mackie and Jamie Linden (We Are Marshall) hoping to start filming in the spring.
But I completely agree that a Chic Harley movie is warranted.
I would gladly collect on that statement!
I can't tell if that's LaneyPoo or Tosh.
We've all been there before.
I also wish this gif showed him wearing khakis in the 2nd half.

There's a youtube video also. I highly recommend everyone taking a look at it.
JoePa running off the field because he pooped himself is much better.
I saw these at the Buckeye Corner on Lane a couple nights ago. They look a whole lot better in person than they do on a website, but still not worth purchasing. Plus, being a slovenly person, I would stain that bastard to hell and back before JT and the boys drop 14 on Penn State.
you can't go wrong with The Nature Boy Ric Flair
Very Punny sir. Very Punny.
I still love the unis that Walt Keys put together last year.
http://www.elevenwarriors.com/2013/05/21852/ohio-state-football-reimagining-iconic-uniforms-and-block-o