GoBucks713
Gahanna, OH (via Pataskala, OH)
Member since 04 April 2011 | Blog
Helmet Stickers: 7,413 | Leaderboard
Voting Record: 1871 / 12
Favorites
SPORTS MOMENT: Watching the Columbus Crew bring home Ohio's first Professional Sports Championship since the Clippers did in 1996.
COLLEGE FOOTBALL PLAYER: Connor Senn
COLLEGE BASKETBALL PLAYER: Tony White
NFL TEAM: them Theivin' Browns
NHL TEAM: CBJ
NBA TEAM: Any team featuring Buckeyes
MLB TEAM: Red Sox
SOCCER TEAM: USA! USA! USA! USA! USA! USA! USA! USA! USA! USA!
Recent Activity
Adios Turd Nuggets
My main three are Johnny Dangerously, Blazing Saddles, and any Kevin Smith movie, but believe me when I say that the list does not end.

As long as he doesn't get drafted by the Browns at QB, anywhere he goes will be lucky to have him!
what is this "Red" you speak of?????
Red? I know not of this thing.
Son of Shaq of the Mac. I used to play pick up ball with his Dad. Gary was a mound of a man and as much crap he talked, and all of the crazy stuff he went through growing up, was a very nice guy with a big heart. It's nice to see his son considering OSU.
Not to mention two beers to wash them down!

I can think of a few things that could be better than a hot dog at a ball game. Like maybe a hockey bag full of $100 bills handed to you at a game. Or getting to watch Brady Hoke spill ketchup all over his blue shirt at a ball game.
Archie should run for office. Archie/Tress 2016.
A 12 pack of Zima and a pocket full of Skittles is all you needed to go a brofrat/white cap party in the 90s.
Clem and Kicking Wing will be back for the sequel.
Samurai Jacking?
Jacking??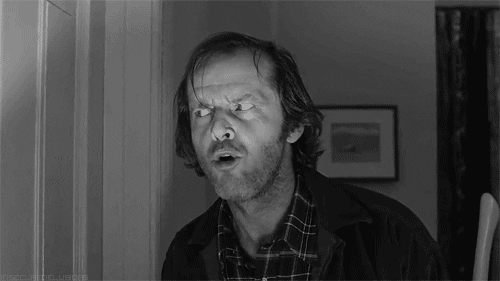 Did someone say Jacking??
Can we get a group of Buckeye fans to go to the game and chant 59 - 0???
Cool, let me know. I may know a couple small local companies that may want to sponsor a hole.
Harbaugh is seriously looking at Jameis like his hair is on fire, and he doesn't understand anything that is going on. LIke he just woke up from a Hoke-Food-Binge fueled nap.
COVER YOUR HEART INDY!!!!
Nightcrawler was really good, but I've been a fan of Sam Rockwell since he was in Teenage Mutant Ninja Turtles HAHA. No, really I've just been a huge fan of his since his role as Zaphod Beeblebrox in Hitchhiker's Guide.
You should stick with DSAchieves as the charity since they've been the beneficiary of Eat Too/Dubgate for some years now. I also could easily get a foursome for this. Also, are you going to have hole sponsors?
The Houndie Is Dead. Long Live The Houndie.