GoBucks713
Gahanna, OH (via Pataskala, OH)
Member since 04 April 2011 | Blog
Favorites
SPORTS MOMENT: Watching the Columbus Crew bring home Ohio's first Professional Sports Championship since the Clippers did in 1996.
COLLEGE FOOTBALL PLAYER: Connor Senn
COLLEGE BASKETBALL PLAYER: Tony White
NFL TEAM: them Theivin' Browns
NHL TEAM: CBJ
NBA TEAM: Any team featuring Buckeyes
MLB TEAM: Red Sox
SOCCER TEAM: USA! USA! USA! USA! USA! USA! USA! USA! USA! USA!
Recent Activity
They're great for your butt, but horrible for your plumbing.
The more white people do it, the faster it will go away.
Or don't steal them from Carlos Mencia.
Can anyone else smell a Spring Banger??
It works well at the hunting cabin, and is also used as Buddy Beer. Buddy Beer is the beer you keep in your fridge for when your buddies are over and you need something cheap for them to drink.
So what you're saying is I should stop drinking Busch and start drinking this stuff? Does it come in 30 packs for less than $18?
I had FourLoko for the first time the other day, and It was pretty much like drinking a Monster energy drink with some booze put in there. The next day my shit was pink, which contrary to popular belief is not it's normal color.
We should put together a completely different club for people that want to have a Gif Party Friday
There's no traveling in the NBA, OR NBA JAM for that matter.
Why does he look like he's trying to make someone's head explode using his scanners powers??
I think that was more on the OLine than on Couch. The same thing happened to Bernie.
As far as I'm concerned, the Browns left in 1994 and never came back. What's in Cleveland is nothing more than an expansion team that has taken 17 years to try to figure it out and I'm fed up with them.
I wanted to, but the Boss is out due to a family emergency, which means I have to be in the office.
I was at the game, and when he landed the entire 1/4 full Schott gasped. The thud echoed. I just remember thinking that maybe he broke his tailbone because that wasn't a normal fall.
I have a conference room booked for myself tomorrow.
I mean, have you seen what drinking shitty green beer does to your innards? It basically turns them into outtards for up to 72 hours.
Yeah, Jack Tatum has treated me well. Do you remember when they changed the website to look like Bleacher Report on April Fools day a few years back???
That's only because of the beer shits.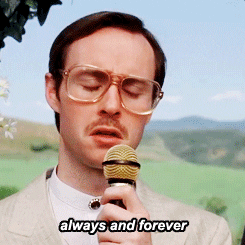 When the website was updated a few years ago, it was designed the way it is now for he most part to make it mobile friendly, but also because the money for an app just wasn't there. I keep saying that when I win the lottery, I'm buying the app for the staff. It's in writing now so Jason and company can hold me accountable.