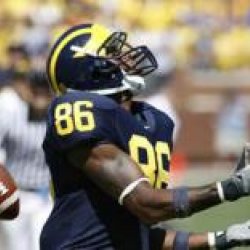 GoBucks713
Member since 04 April 2011 | Blog
Helmet Stickers: 3,917 | Leaderboard
Favorites
SPORTS MOMENT: Watching the Columbus Crew bring home Ohio's first Professional Sports Championship since the Clippers did in 1996.
COLLEGE FOOTBALL PLAYER: Connor Senn
NFL TEAM: them Theivin' Browns
NHL TEAM: CBJ
NBA TEAM: Whomever is Playing agains the Heat
MLB TEAM: Red Sox
Recent Activity
The Houndie is Dead!! Long Live the Houndie!
#TheHashTagKing's comments about Withers makes me want to run though a wall.
3-0 against scUM and 2 BCS victories, not to mention not squealing to the NCAA? TP's sainthood is right up there with Dorothy Mantooth.
Not to mention the fact that CRAIG JAMES KILLED FIVE HOOKERS WHILE AT SMU #RIP5DH
Thank God for Tecmo Super Bowl on SNES.
Platinum accounts are only availiable for INFORMATION REDATCTED so good luck buddy.
does anyone know where to stream the game for free?
HAHAHAHAH I thought you were putting them down by calling them "some nutlicker" Well played sir, well played.
I've been saying this for years, and I'm pretty sure this will be the third time posting this statement to 11W. Pitbull is what happens when you give an Assistant Manager at Abercrombie and Fitch a record deal.
It goes off of your ESPN account name, not your 11W account name.
I'm hoping it's like golf, and the lowest score wins.
Tom Crean makes me hate Dwight.
Better?
Thad needs to step away from his 3/4 guard system and put Q down low. He's 6'8" and his arms go on for days. He's a very effective rebounder and can make shots in traffic. If he's in the low post, he can extend the defense a bit by stepping out for a 3 every once in a while. OR, instead of playing him at the 4, put him at the 2 and his lenght would be a matchup nightmare and let him and Aaron or Sam play the pick and roll to death.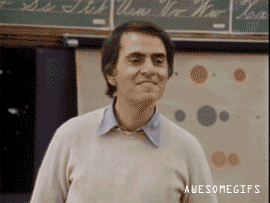 Even Carl Sagan has a man crush on Aaron Craft
He can't unsee what he just saw.
I bet the thing he's going to hate most about going to the SEC network is that he'll never get to go to Easy Living Deli before OSU games.
I don't know about the rest of you, but where I'm from, curling is done with 12 oz weights that get lighter with each rep, not sliding a stone on some ice and trying to agitate it with a swiffer.
I think nuking the fridge and aliens runined Indiana Jones, not Shia "Rough" LaBeouf.
Probably just Demolition Man since I convinced our old pal Derrick dye his hair blond after getting stoned while watching that movie. Now he has dreads, but still has a gap between his front teeth you can parallel park a bus in. Here's to you Derrick Ludaway!
No, because hollywood would find a way to mess it up like Dragonball Z.