GoBucks713
Member since 04 April 2011 | Blog
Helmet Stickers: 5,209 | Leaderboard
Favorites
SPORTS MOMENT: Watching the Columbus Crew bring home Ohio's first Professional Sports Championship since the Clippers did in 1996.
COLLEGE FOOTBALL PLAYER: Connor Senn
NFL TEAM: them Theivin' Browns
NHL TEAM: CBJ
NBA TEAM: Any team featuring Buckeyes
MLB TEAM: Red Sox
SOCCER TEAM: USA! USA! USA! USA! USA! USA! USA! USA! USA! USA!
Recent Activity
1 small corner will be black
A 14000 square foot arena is different from a 14000 seat arena.
That's just about 3/4 the seating capacity of NWA. That's going to be a place that seats in the Hundreds, not thousands.
Put Denny on it. He will make sure it's grammatically correct.
I get the feeling there will be a new show this year. With Watershed touring and Lou Brutus's career at a good point, the guys may be looking at some new music. They've been tweeting a bunch lately.
Lol yeah I did. I think that's the only team that has had more bad luck at QB as the Browns.
Plus I'm going to give love to a Buckeye over Sparty any day of the week.
He was throwing behind his receivers everytime he tried to put some zip on the ball, which cost the Browns a couple first downs. He played out of his mind in every other part of the game though. I was happy with Hoyer's performance other than him trying to rifle the football, but Miles Austin made a great play on that ball in the back of the end zone to make him look better.
THE HOUNDIE IS DEAD. LONG LIVE THE HOUNDIE!!
"At one point in time, this award was known as the Buckeye NFLer of the Week. Thanks to a typo and the ensuing LOLsession from the commentariat, it was renamed as the Houndie. Same intent, but now with a better name."
The Houndie Is Dead. Long Live The Houndie!!
I'm voting Tedd Ginn again. Just like the Dead Schembechlers said, Tedd Ginn did everything!
That was a better placed ball than most of the stuff that Hoyer was throwing yesterday. Not to mention better than anything RG3 could muster up. I think the Raiders may have just found their new QB.
Play the kid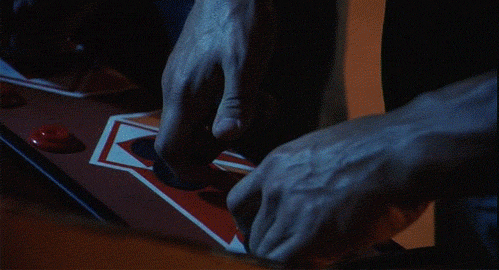 The greatest stickers of your life!
Ah sorry, I posted from my phone and apparently the italics didn't take HAHA, and apparently I didn't lay it on thick enough for you!
This is my opinion of how the contract negotiations are going. My pal works in the CBJ offices, and he says it's 100% the agent being a douchelord.
Two things- First off, the people that listen to old U2 are fine, but anyone that listens to anything after Rattle and Hum (I can handle Achtung Baby) needs to be put down. U2 is Ireland's biggest mistake, and are worse than Coldplay and Nickleback combined, kind of a Voltron of Suck.
Secondly, with all of these tickets on the cheap, and a bye week, why don't we all invade the Big House and wear our Scarlet and Gray and see if we can get more Buckeye Fans than Walmart Wolverines to attend the game?
The Houndie Is Dead. Long Live The Houndie.
I felt that the game turned out perfectly, other than a comet not hitting the field.
The Houndie is Dead. Long Live The Houndie!!
I'm a fan of Ted Ginn Jr yesterday with that punt return. Also, Ryan Damn Shazier in on 11 tackles against the Ravens.
Get well soon brother. Use this time to reflect on how you will live your life after getting through this tough time.
or is this just fantasy.......
Hey, that's my line...lol.
This game really hit me in the feels. I don't think I can rewatch this game. Ouchtown population my heart.