GoBucks713
Gahanna, OH (via Pataskala, OH)
Member since 04 April 2011 | Blog
Helmet Stickers: 6,035 | Leaderboard
Favorites
SPORTS MOMENT: Watching the Columbus Crew bring home Ohio's first Professional Sports Championship since the Clippers did in 1996.
COLLEGE FOOTBALL PLAYER: Connor Senn
COLLEGE BASKETBALL PLAYER: Tony White
NFL TEAM: them Theivin' Browns
NHL TEAM: CBJ
NBA TEAM: Any team featuring Buckeyes
MLB TEAM: Red Sox
SOCCER TEAM: USA! USA! USA! USA! USA! USA! USA! USA! USA! USA!
Recent Activity
So does DX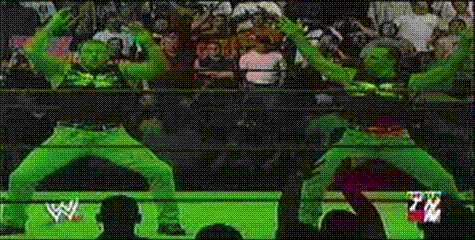 I lived in MI for a few years, and one of the local sports radio shows had a guy that did a Gary Moeller impression, which comprised of him just saying "uh, do you want a beer?" which was hilarious. Long live Parker and/or the Man.
Bring back Lloyd Carr and Gary Moeller.
Does anyone else think Joey Bosa got mad at Darron for stealing his TFL in that last gif?
The Houndie is Dead. Long Live The Houndie.
Wendy's > Rand University

I've been watching the replay most of the week. This has been more fun to watch than The Matrix while on psychotropic drugs opening weekend. Ah, 1999, we hardly knew ye.
Santonio Holmes and Ted Ginn Jr did it multiple times also.
No worries brother, and I understand your reasoning behind not posting your baby. Overexposure will damage her ability to make us all chuckle.
Also, I feel that the downvotes should only be used if the person's comment is an obvious troll move, and that if you just simply disagree with something that is posted, then maybe you should say something. A downvote is the coward's way out if you ask me. But upvotes? I dole those out in the hundreds. I almost always upvote replies to my comments, regardless if I agree with them or not. Personally I am kind of sick of the hundreds of forum posts on 11W, most of which are duplicates, or could have easily just be a comment in someone else's previously created forum post. I understand everyone wanting to share something, but please just take a quick look, it takes 5 minutes, just to make sure someone else hasn't already posted about it. We went through this crap with Tress, and the Tat5, then Anzalone, and every diva player since him. Call me old guard 11W, or just an old man in general, but it's starting to get to be too much for my liking.
Sorry to step on your toes OSU07, but i feel this is needed here.
How do we know that Tom Herman isn't the coach in waiting here?
Apparently she's Ms. Alabama 2015 Madison Guthrie.
I used to swim down the creek that is on hole 3 and pick up golfballs and sell them back to golfers a few days later when I was a kid. I also grew up playing golf, and sledding on that course. Pataskala is home. I worked at the old Cindy's Restaurant (now Nutcracker Sweets, which is nowhere near as good), and terrorized Beechwood Trails Pool's managers and lifeguards, along with messing with the local cops, of which Lampley was always my favorite because he would just shake his head in disgust, and then just chuckle. My friend rented out the beechwood pool for his birthday and it was odd hanging out there as an adult. I still terrorized the lifeguards at the age of 37. Who says we have to grow up.
I heard a nasty rumor that Broadview is actually maintained now. DId they get new ownership?
BEECHWOOD TRAILS!!!!!!!!!!! We used to run that joint.
Did someone say bold Flava?
That guy looks like he pisses razorblades and spits nails, and he looks like the type that got all of his confirmed kills in Korea with his trusty field knife or sidearm.
Do I need to put together another kickstarter for that??
Edit: Had to put in a pic that didn't have something associated with urbandictionary.
Oh crap, i didn't even see that! Looks like I need to edit the gif.
Seeing their comment in wingdings is basically the Charlie Brown adult speech font. I'm on board with that.
I'm going to try some stores tonight.