GoBucks713
Gahanna, OH (via Pataskala, OH)
Member since 04 April 2011 | Blog
Helmet Stickers: 6,555 | Leaderboard
Voting Record: 1465 / 12
Favorites
SPORTS MOMENT: Watching the Columbus Crew bring home Ohio's first Professional Sports Championship since the Clippers did in 1996.
COLLEGE FOOTBALL PLAYER: Connor Senn
COLLEGE BASKETBALL PLAYER: Tony White
NFL TEAM: them Theivin' Browns
NHL TEAM: CBJ
NBA TEAM: Any team featuring Buckeyes
MLB TEAM: Red Sox
SOCCER TEAM: USA! USA! USA! USA! USA! USA! USA! USA! USA! USA!
Recent Activity
I have to go with Eerie, Indiana as well as Pushing Daisies and Freaks and Geeks.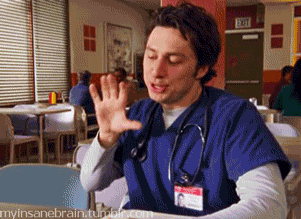 Yeah right, you were all dreamy eyed over Jordan Catalano.
Bacon is wholly underrated. Most people like or even really like bacon. Bacon should be in or on all foods, with the exception of citrus based drinks.
Maybe he will be at the carry out tonight where I will be purchasing my beer.
I have 3 words for you.
Beer. Can. Chicken.
I smoked a cig with DJ at the Dubgate last year. I'm friends with Mike Duhaney, who used to play for the Crew before taking his talents overseas.
Are you sure that isn't Robert Parish?
See Above
Depending on the winnings, I don't know why all of you haven't said you'd turn into Batman, because that's what I would do.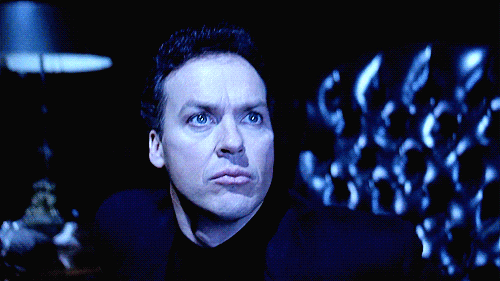 They are actually re-releasing all of their studio albums this year.
I'd rather see Dallas Lauderdale at the 5 than Koufos or BJ "Call me Byron" Mullens.
T.J. Yeldon? Never heard of her.
There is a Church of Scientology on Gay St. I wonder if John and Tom Cruise will both be in the closet there?
$4300 for Coke products?
HAHA yeah Spinks went down in 91 seconds! When I was a freshman in HS, I played indoor soccer over off Schrock Rd. and Buster Douglas trained in a gym in the same building and we would watch him train and talk to him. He was a really nice guy and even came out and watched some of our games and cheered us on. He left for the fight about 2 weeks beforehand and right before he left we all asked him if he thought he could beat Tyson. He said as long as he used his reach he would win, and that's exactly what he did. Ah good memories.
I got mine from Lamp Apparell a couple weeks ago. They may have had to take it down though.
Even as an egg in his mother's ovary, Cardale Jones could have knocked out Tyson 25 years ago today, and he probably would have done it in the second round, but only because he's such a good sport, he wanted Iron Mike to have a chance to have more time than Mike gave Michael Spinks.
The only thing I know is that Rush Tickets for the CBus show go on sale in about an hour and change, and we are 2 months from the first new Faith No More album since 1997. These are exciting times my friends.
Nasty Nate would get all of my DVs. (Repost since the last one was deleted, and now with less jiggly parts)
There is very little in this world that Allison Brie couldn't convince me to do. And that list begins with wearing smurf and yellow, and ends with rooting for scUM. I'm still on the fence about rooting for the Yankees for her, but since she was born and raised in CA, I think I'll be safe from that request.
My friend Alexi and I were talking about the fact that Blazing Saddles couldn't be remade today, unless Chappelle or Chris Rock re-did it.
Think of the monster that would be created if you could also introduce Kenny G's dancing and motorboating skills.