GoBucks713
Gahanna, OH (via Pataskala, OH)
Member since 04 April 2011 | Blog
Favorites
SPORTS MOMENT: Watching the Columbus Crew bring home Ohio's first Professional Sports Championship since the Clippers did in 1996.
COLLEGE FOOTBALL PLAYER: Connor Senn
COLLEGE BASKETBALL PLAYER: Tony White
NFL TEAM: them Theivin' Browns
NHL TEAM: CBJ
NBA TEAM: Any team featuring Buckeyes
MLB TEAM: Red Sox
SOCCER TEAM: USA! USA! USA! USA! USA! USA! USA! USA! USA! USA!
Recent Activity
The Houndie is Dead. Long Live the Houndie.
How Firm Thy Friendship.......
I just wish more places had longer shirt options. I can deal with the tighter sleeves (but i don't want to) and the fact that I'm not that tall, and a $28 t-shirt in XXL barely goes past my belt is horrible. I have shirts from when i was in college that are size L and they are larger in ever single way than an Homage XXL. HOW DOES THAT WORK??
Also, I now feel like a crotchety old man for bitching about t-shirts.
And for the love of Woody, don't make them freaking Dudebro sized like everything at Homage. I'm 6'3" 235 and I can't even wear a XXL from Homage. The sleeves are too tight and they are too freaking short and barely cover my belt.
I saw this the other day and I couldn't stop laughing. I had tears in my eyes.

Right?? I thought it was fantastic!
I don't know which cosplay I like more, Powergirl or Slave Leia.
They're better than anything Adidas puts out, which is actually worse than Limp Bizkit and Fred Durst's backwards red Yankees hat.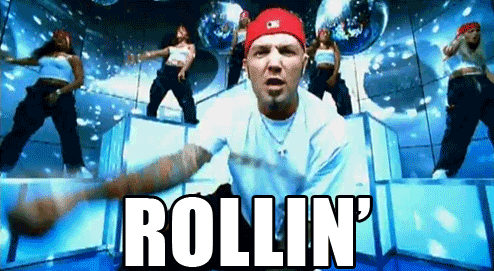 Swing away Joaquin
Jon Stewart should go back to his old format just for the "Talk Show Jon" skits. Or just start putting those out again.
I watch Conan until about 11:45 and switch it over to Fallon. I like Fallon, but i don't like his monologues.
Bert is driving John Daly to drinking and smoking.
Also, am I the only person that thinks John should bring back the mullet??
Whatever happened, I hope he gets everything straightened out and back on a good path. Good luck brother.
I heard from a source that he's currently suspended.
Sometimes I wonder if he has High Functioning Autism. I'm not even joking.
Stan Drayton getting trucked by El Guapo was fantastic. My Buddy Kevin in the Brutus gear getting hammered by David Perkins was even better. This is hilarious.

He has too many teeth to be considered a threat.
I GOT MY FLASK YESTERDAY!!!!!!!!!!!

Anytime I take a weekday off, I go to Jack and Benny's around 9. There's nobody there and it's nice and quiet.
The Houndie Is Dead. Long Live The Houndie. Or bring back Corey so he can bring back The Houndie!
I should have played Murray in fantasy this week against this defense. I think for the rest of the season I'm going to play RBs against this defense.
The more I watch this team, the more I think this is a 4 win team.