GoBucks713
Gahanna, OH (via Pataskala, OH)
Member since 04 April 2011 | Blog
Helmet Stickers: 7,568 | Leaderboard
Voting Record: 1974 / 12
Favorites
SPORTS MOMENT: Watching the Columbus Crew bring home Ohio's first Professional Sports Championship since the Clippers did in 1996.
COLLEGE FOOTBALL PLAYER: Connor Senn
COLLEGE BASKETBALL PLAYER: Tony White
NFL TEAM: them Theivin' Browns
NHL TEAM: CBJ
NBA TEAM: Any team featuring Buckeyes
MLB TEAM: Red Sox
SOCCER TEAM: USA! USA! USA! USA! USA! USA! USA! USA! USA! USA!
Recent Activity
I was at a wedding this weekend and there were a few Tennessee fans there, and they were crying rocky top, and I threw out the fact that Vonn Bell chose very wisely, and threw out a huge O-H and even got some I-O's yelled back in return from some bystanders.
I've been thinking about changing my icon and announcing it.
All Hail The FinebaumToad
My friend and I are going Saturday and we both decided it's ok to hang out at Little Bar drinking until about 830 and start to head over to the Shoe, hopefully missing the never ending Chevy commercial. Kid Rock would be worse than Nickelback, but Nickelback is Canadian, so they lose because of their nationality.
I have just the chin cabbage. I normally keep it short, but let it grow during the fall and don't trim it until a football loss. I almost let it keep going after the Natty, but the lady complained about me having basically the same chin cabbage as Scott Ian, so I caved because poon.
Also, is that a joint being handed to the guy in the last photo??
And just as bad for your health.
I got my tickets in the bleachers behind the band for $4. That's cheaper than going to a Clipper's game!
Once...
I know what location you're talking about and unfortunately it's just a Massey's.
Daddy-O's on the east side. $2 for 2 footlong chili cheese dogs on tuesdays? Sheeeeeeeeeeeeeeeeeeeeeeeeeeeeeeeeeit. Cindy's Restaurant in Pataskala. There was nothing special about it other than it was Cindy's. Fourbakers Bakery is sorely missed as well.
But I'm glad that York Steakhouse is still around over by the Casino.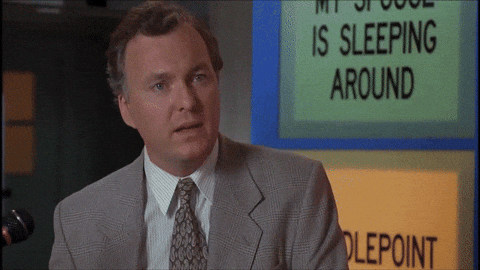 I have tecmo 4. You can come over and get schooled any day of your choosing.
HAHA ok, there was a guy wearing a shirt that said Oyster on the back yesterday on a team we played against. I was wondering if it was you. Also, golfing with Jeremy's boss must bring up a ton of stories and half truths.
Oyster, this is off topic, but you don't happen to play softball on Tuesdays at Berliner do you?
I paid for the streaming service last year because I travel for work alot, so I wanted to make sure I could watch my yellow soccer team. Then freaking Time Warner came in and blocked the stream within a 100 mile radius. Talk about heated.
He went to USC. He got paid more in college than he did for kicking Delly.
I think that officially qualifies as "Shart Face"
The best courses in Central Ohio are Lobdell Reserve in Alexandria and Flat Rocks in Lancaster.
Hoover is fun if you're looking for a ton of people and having to dodge discs, but the hidden 9 in the back of the park is the real gem there.
Blendon is very short and a little technical, but a good warmup course to play before hitting something that has holes that are over 300 feet.
Griggs is fun, and got better after the redesign a few years back.
Glacier Ridge is fun, but watch out for Ticks.
OSU's course is only good if you don't mind getting your discs scuffed in parking lots.
Lobdell Reserve is about 5-10 minutes off 161 at the Route 37 exit. It's long, challenging, and has some very unique holes. If it's your first time playing there, take someone that's played there before because you will get lost trying to find the 4th hole, and make sure you have a couple hours because you'll end up walking 3 or 4 miles during your round.
Flat Rocks in Lancaster isn't far from Rising Park. Saturdays are busy because they have a weekly tournament. It's more technical that Lobdell, but there's a couple holes that do require a big arm. I love taking people there for the first time just to show them what a well designed course can look like.
Another fun course is The Players Course at Alum Creek. It has some different styles of holes and water does come into play on a few of them. It's not a tough course, but it does make you pay if you make a mistake.
Gordon Holton Memorial Just north of Delaware on 23 is a bunch of fun too. Water comes into play if you overthrow on a couple holes and there's some serious plinko chances there as well.
The Twilight Zone is a private course out near Canal Winchester. It is by far the hardest course I've ever played. But holy crap it's imaginitive anda ton of fun to play. Chuck, the guy that owns it does charge per car load, but as long as you call ahead and let him know you're headed out, you can play there all day. He's also the guy that designed a few of the courses around Ohio.
Jesus i need to get out and flip more discs. Who wants to go to Flat Rocks???
Maybe he can convince them to drop the Time Warner contract??