Gobucks2204
Member since 13 June 2013 | Blog
Favorites
SPORTS MOMENT: Watching OSU win the national championship against Miami with all my friends and family.
COLLEGE FOOTBALL PLAYER: Braxton Miller
COLLEGE BASKETBALL PLAYER: Aaron Craft
NFL TEAM: Teams with Buckeyes on them
Recent Activity
LOL. I wonder if he has logged on since he caused our winning streak to end.
She might actually breathe some life into that network. I may have to actually tune in now besides when the Buckeyes or Cavs are on.
Please be wrong about Dobbins and Lindsey. Sigh.
This guy approves.
Need to win this and take Their heart out. I'm hoping for a sweep so that we can rest and help keep injuries to a mininum.
Doesn't he have an uncle or someone who is an OSU legacy? I can't keep all this stuff straight.
I'm glad I read it. Despite being rather long it was well worth the read. It was packed full of nuggets about Bosa.
Looks like Michigan stole this graphic from Sammy. The new graphic designer at Rutgers tweeted it out and I think he helped make it when he was with Sammy at OSU. Feel free to tweet it out via social media as I plan to do so tomorrow.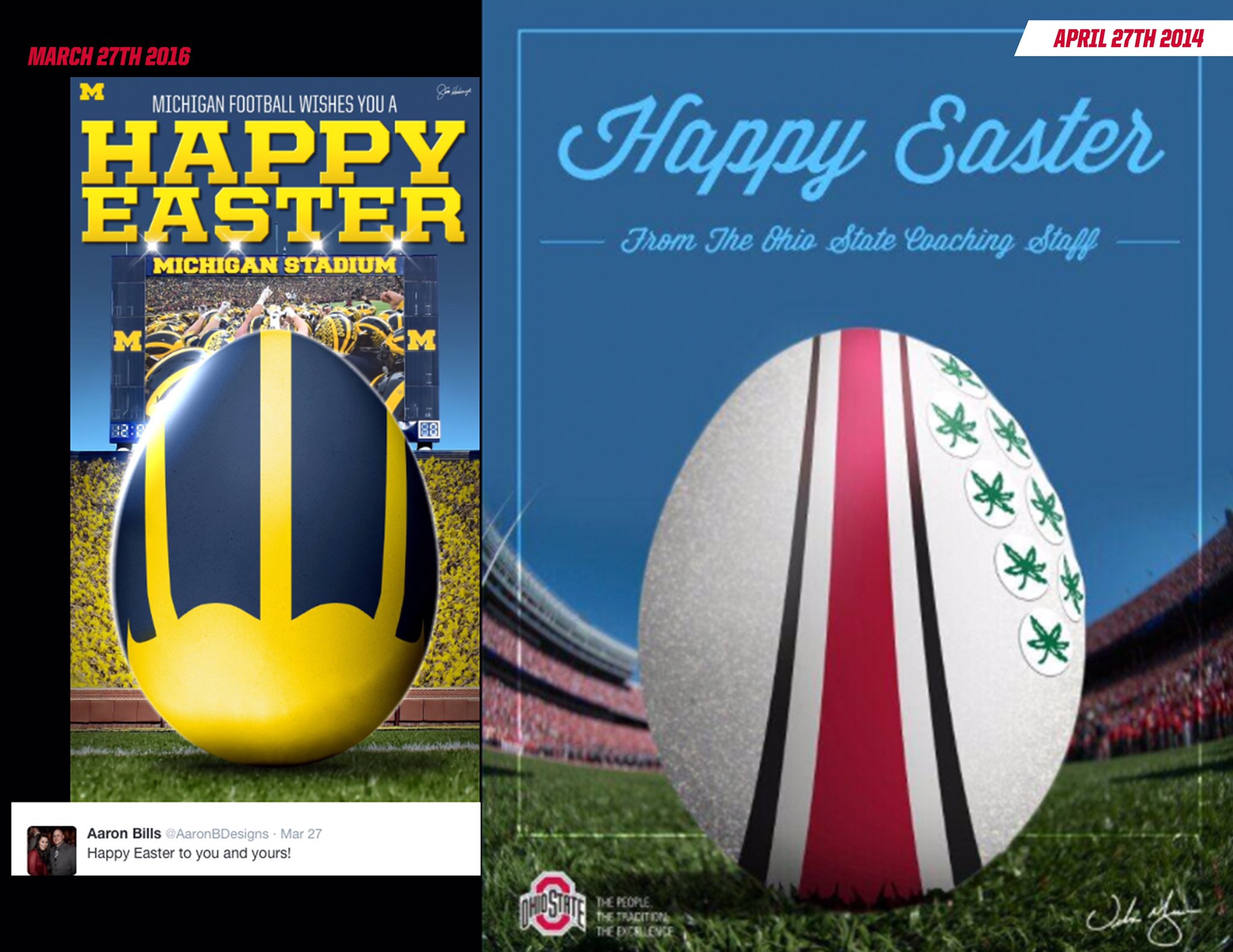 I think Leonard Taylor's teammate already transferred from Springfield. So he is the only one there besides his coach who has a history of sending his players to TTUN at Trotwood. Personally I think Taylor will flip to OSU. He personally called Urban asking to visit OSU's Spring Game a few weeks after he committed to Michigan.
Edit: I verified that Antwuan Johnson did indeed transfer to Dunbar and is no longer at Springfield.
http://www.daytondailynews.com/news/sports/high-school/hs-football-springfield-lb-johnson-transfers-to-du/nrHwD/
Boy, they all look like they hate each other. No chemistry....LOL.
I think we are in the clear so far. Fingers crossed.
That one is hilarious. LOL. I think Kyrie had a travel on his half court shot here recently.
I saw that. Here is the time Steph got away with travelling 9 times in one play. LOL.
https://vine.co/v/i2Y3r2J3jiI
I like where Delly says no comment after Jefferson says they are being held for being up 2-0. LOL.
Breaking news that the founding member of the Beastie Boys John Berry died at age 52. That was the music I grew up with. So sad.
Tank is in the Haus! Congratulations!
We need Tank to write an article on the origin of the crop top.
Was Joey Galloway the originator of the crop top? Maybe he could get some royalties for every one that is sold.
That's what I was afraid of too. It could go either way. There might be a lot of beautiful Dallas ladies wearing them or a bunch of middle aged men with dad bods trying to relive their youth.
Isn't Weiser a music group? Maybe that guy is a celebrity and that's why he is getting all the votes.
Once LeBron breaks the curse the floodgates will open and the Tribe and Browns will all win a championship. I'm feeling it.