GlueFingers Lavelli
---
Spencerville, IN (via Antwerp, OH)
Member since 30 October 2011 | Blog
Former Marine. Current Steelworker. Born and raised in Ohio, married an Indiana woman so I live 10 minutes from the Ohio border now.
Favorites
SPORTS MOMENT: Upsetting Miami to win the Title.
COLLEGE FOOTBALL PLAYER: AJ Hawk
COLLEGE BASKETBALL PLAYER: Michael Redd
NFL TEAM: Cleveland Browns
NHL TEAM: Maple Leafs
NBA TEAM: Cavs
MLB TEAM: Indians
Recent Activity
If Nick Bosa were a hotdog and he was starving, would he eat himself?
Maximus, I cant speak for Millennials but I like your list. Shame you get DV'd for your opinion. I really like traditional uniforms just because they have stood the test of time and have more meaning. I hate Michigan, but everyone knows the winged helmet. I think those certain aspects are a part of college football history and tradition and should be preserved.
A few others I would add to your list would be Oklahoma, BYU, Georgia and Kansas State.
Some teams I think that got away from classic looks and should go back are UCLA, Miami, Florida State, Arizona State, Texas A&M, Boston College, Syracuse and Washington.
Also love Virginia Tech's uniforms when they had the Orange sleeve numbers. Just unique.
Pretty funny that Maryland plays dress up football and they made the worst list.
Hey maybe they can finally get the shoulder stripes and Clarendon font numbers back they wanted. I remember coach Mora saying something about with the current Adidas jerseys they couldn't do their traditional stripes on the shoulders.
I'd lean towards Curtis Samuel. Great hands, vision and he breaks tackles. IMO Dontre Wilson hasn't proven he is strong enough to break an arm tackle yet. I know typically coaches lean towards WR on punt return based on catching ability, but I feel like Samuel has as good of hands as many of our receivers do. As for our younger guys who really knows until we see. Hill, Mack, Campbell and Dixon are still have to get their chances. Older guys like McLaurin and Clark could be in the mix. I think Samuel is the best option overall. I'd like to see him with K.J. Hill on KO return.
I'd like to see St. Louis v.s. Pens in the final with the Blues winning the cup. Would be nice for St. Louis after losing the Rams.
As much as I would like to see Weber blow up, I think it would be pretty sweet is Bront'e Dunn just had an epic season out of nowhere. Same goes for Tracy Sprinkle. I like when guys emerge late and surprise everyone almost as much as when a heralded croot shows up all KatzGinnBraxton on us.
Jordan, Magic, Bird. Lebron will end up mentioned in that sequence when he is done. I think Larry Bird was awesome. David Robinson doesn't get enough talk imo.
Floyd the Barber, Negative Creep, Been a Son, and On a Plain are some of my favorites.
Along with Chris Cornell.
Old Dominican? sounds boring.
I think Dave Pasch would be good with Spielman.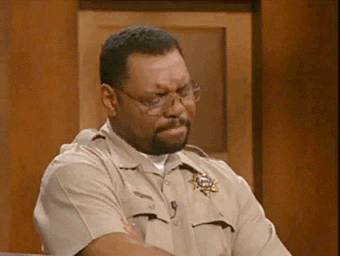 Anyone else miss that grass in the shoe?
Tennessee, Ole Miss, Oklahoma State, Louisville, A&M and Washington are not better than Ohio State. That is a ridiculous list. I'm guessing we start the season around the 11-13 range. We lost a lot, but we recruit and reload much quicker than 90% of the country.
still love the classic 1951 Bowman football cards. I nearly have the complete set minus Tom Landry of course.
Meyer's recruiting more nationally has also helped Michigan State tremendously. I also think its going to help Michigan as well. Still a bunch of talent in Ohio. Tressel did a great job of putting up a fence around the state, Meyer lands the big fish, but it also is helping our enemies to a degree. You could also say that since Meyer has taken over the competition level in the B1G has improved. Tressel keeping Ohio talent home was great, but the rest of the conference seemed to really suck for a while. Every coach is different. I can appreciate all of them for that. They have all been great... well Cooper could have been a little better.
She kind of looks like she has a big chew in. Perhaps some Levi Garrett?
Sort of remind me of Utah's uniforms. At least they got back to more red and white and away from adopting gray into their stuff. Not a fan of home and away helmets. Looks corny in my opinion. Stick with red with the white mask.
He should probably have proven more at this level before chasing money. This is becoming a trend now. Too many guys are declaring far too early and its compromising their careers. So many never make it. I'm sorry but you won't be able to convince a lot of pro scouts and coaches that a redshirt sophomore WR with less than 1,000 career receiving yards deserves to be drafted. He hasn't proven enough to be a draftable player. He didn't play football for free either. He went to school for free because he played football.
Maybe so he could elevate his draft stock.... to get drafted.
Or Alabama is just having a down draft year? We went through a spell for a few years where we weren't getting a bunch of guys in. Alabama produces good NFL players. If the spread is so prevalent in the NFL, then why does the NFL spend so much time scouting and figuring out which spread players can make the adjustment to pro style football? Paxton Lynch will be a very good QB someday, but Denver took him knowing he won't be counted on to carry the team day 1. He's never ran a huddle, 5 or 7 step drops... nope. Guy has the tools to be great, but will essentially need de-programed of dumbed down simple 2 read college spread offenses.
Spread offenses also simplify everything for WR's so they can run tempo. The reason for elite talented college receivers failing in the NFL has nothing to do with speed or athleticism. It usually is because they haven't ever had to make adjustments on the fly with the play clock expiring and be relied on to make the right decision on reading a coverage, or who to block.
Seriously can we get him to wear #45 in honor of Archie. How awesome would that be. Break the boring 20's trend. Unique talent, get him in that rare RB number.
My dad said football is turning into a sissy sport, and to get off his lawn!
Can't believe they passed on Treadwell and Fuller. Both I think are better receivers I think. Coleman is solid, but I can't help but compare him to other Air Raid guys like Crabtree and Blackmon who have went on to be average talents albeit Crabtree had an excellent season finally.