GlueFingers Lavelli
---
Spencerville, IN (via Antwerp, OH)
Member since 30 October 2011 | Blog
Former Marine. Current Steelworker. Born and raised in Ohio, married an Indiana woman so I live 10 minutes from the Ohio border now.
Favorites
SPORTS MOMENT: Upsetting Miami to win the Title.
COLLEGE FOOTBALL PLAYER: AJ Hawk
COLLEGE BASKETBALL PLAYER: Michael Redd
NFL TEAM: Cleveland Browns
NHL TEAM: Maple Leafs
NBA TEAM: Cavs
MLB TEAM: Indians
Recent Activity
You know its bad when they have to start adding first initials to the names. Who gives a Flyin J anyways?
I say go back to the bold early 90's style with plain shoulders and sleeve numbers.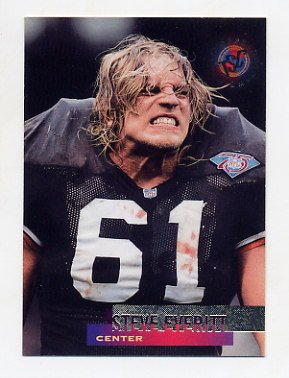 I know he's a Michigan guy, but I'll always like him for this:
"I thought [the bandana] was the best way to thank them and to get in a dig at the owners. The Modells can burn in hell for all I care." -Steve Everitt
Carson Palmer and Rodney Peete are the only Trojan QB's I can think of that have had any success in the NFL. I guess Rob Johnson did ok for a few seasons. Hard to laugh at them for that from our point of view.
I know, I had hopes for him to be our Gary Berry. Sucks.
I actually like it when guys wear numbers that haven't been made popular at tOSU. Make it their own, maybe someday we will all come to recognize it in a similar fashion to so many of the other popular numbers in program history. I like Antonio Williams going to 26 even though Robert Smith wore it, but really no one has made it popular besides Ashton Youboty maybe? I know 1-19 will always be popular numbers in college, but I think its kind of cool when a guy makes an ugly number popular.
I do miss watching some of their heated battles through the 90's and early 2000's. Man its been a while since the Big12 played defense.
We all have high expectations for Weber, I'm pretty excited about Antonio Williams as well. Sucks for Bri'onte, but he has had plenty of chances... similar to Roderick Smith.
I don't know guys, Martel was kind of a dick.
I don't play this game, but I think this is kind of funny. I also don't fight for a living, but if I did I wouldn't expect people to feel sorry for me when I got knocked out, or made fun of for getting knocked out.
don't forget spider web silk for the chinstraps... that shits strong.
Can we just refer to Bert as Future Iowa football coach?
spot on. we change things in society now just for the sake of change. It's short sighted and reeks of a generation of self promotion/importance. No one seems to just appreciate anything for what it is anymore.
After the addition of Penn State which I was in favor of we sat at 11 members. I'll admit I was in the crowd who thought it was stupid we didn't add a 12th member to balance out the conference, and add that important conference title game. I always hoped we would add Notre Dame just to ensure a logistical traditional national power. I was pleased with the addition of Nebraska. I think MD and Rutgers was a blind cash grab and senseless. Large TV market for the area sure, but no one cares about these programs. I lived in NOVA for 4 years and the area from a college football fan standpoint was primarily Penn State and Virginia Tech. I met very few Maryland fans and College Park is much closer to DC than either PSU/VT.
Out Rutgers, in Notre Dame We added a pair of traditional dogshit football programs and put them in the East division. Now we are reduced to playing two divisional games against historic gridiron fodder opposed to drawing some of the better programs in the West. Those additions reeked of a cash grab sellout. If you are going to expand do what the other conferences did and at least shoot for respectable additions. SEC- A&M/Mizz Pac CU/utah were solid additions albeit Colorado has fallen under hard times. I'd go a step further and replace maryland with Kansas just for basketball.
yea, only problem with that is that a big reason for the Big12 imploding was that Nebraska, Missouri, Colorado and Texas A&M were very against Texas and the LHN. I can't imagine Nebraska would be very happy if Texas joined the league.
I agree. What makes college football great is rivalries rooted in decades of tradition. It still upsets me that Texas and Texas A&M don't play. I also hate that Nebraska and Oklahoma don't play either.
I'd reverse the outcome of the 1998 game against MSU.
So FSU and Oregon get a cool pattern... everyone else gets british knights.
with Bobby Carpenter in pursuit....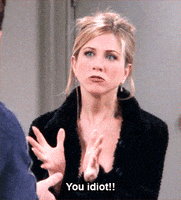 I admired what Harbaugh did while at Stanford. Hard not to like a guy who comes in and pisses in Pete Carroll's cheerios with far less talent. I love his offensive philosophy. Love the fact that he walked away from the NFL because he knows the loyalty and pride is in the college game. I like the fact he returned to his alma mater. There isn't anything wrong with a quirky leader as long as he has the respect of his team. He learned from Bo, and we know who taught Bo. Woody wasn't exactly a model coach in terms of his behavior for the era he coached in yet he was tremendously respected. There isn't anything wrong with having respect for your enemy.
I did hear that. I think they'll be ok between Hunter, St. Brown and C.J. Sanders. Kelly always manages to get solid production from his WR's.
FSU potentially breaking in a new QB if Maguire isn't the guy. I know they have talent, but putting a team #1 with a QB issue is unlike Steele. He puts a lot of weight into returning QB experience. Agree with most of his list. I think Notre Dame might surprise everyone this season. I'm not buying Tennessee, I don't think they even win the east, I think Florida and Georgia have better talent and coaching. Washington at 8 is kind of a head scratcher.
I've been buying this magazine for years, always enjoy reading it. For those here who have never picked up a Phil Steele magazine I would highly recommend it. Make sure to take a few minutes and read the abbreviation index also. Vastly superior preseason magazine compared to anything out there I think.
Dr. Evil of course.