GlueFingers Lavelli
---
Spencerville, IN (via Antwerp, OH)
Member since 30 October 2011 | Blog
Former Marine. Current Steelworker. Born and raised in Ohio, married an Indiana woman so I live 10 minutes from the Ohio border now.
Favorites
SPORTS MOMENT: Upsetting Miami to win the Title.
COLLEGE FOOTBALL PLAYER: AJ Hawk
COLLEGE BASKETBALL PLAYER: Michael Redd
NFL TEAM: Cleveland Browns
NHL TEAM: Maple Leafs
NBA TEAM: Cavs
MLB TEAM: Indians
Recent Activity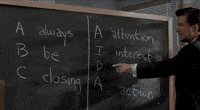 On a side note pertaining to football. Growing up in NWO is unique in my experience as a fan. Such a melting pot of OSU, michigan and Irish fans. Lots of trash talk compared to when I lived in Columbus briefly.
The old NWO, I'm from Antwerp. I think we still have a school. Paulding county is pretty desolate. I'm in NE Indiana now, weird how once you cross the state line it seems to get very flat. I never noticed as much until my Hoosier wife pointed it out.
How does Nebraska-Northwestern get a night game over Sparty-Wisconsin at noon? whiff, but each week the SEC will have 3 night games.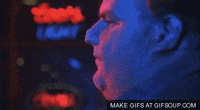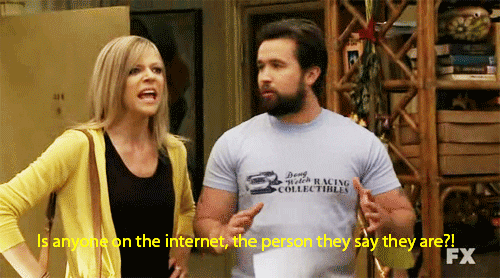 "We all brag about how the B1G is the most lucrative conference, well that comes with a price. To recoup that payout, networks run a ton of commercials that extend the game." Bragging about conference revenue is like bragging about the hot broads your best friend bangs. Important to note who benefits and whom suffers. These peoples loyalty is not to the fan its always to the dollar. They make huge money, the product becomes slowly diluted intentionally to make the fans passive and accepting of change while lining their pockets. I still have a hard time believing TV commercials sell anything. I can't remember the last time I saw any product on a TV commercial where I stopped and said to myself "I have to buy that". I know the stats prove me wrong here. I just laugh when I see Brett Favre trying to sell Tommy Copper cock sleeves, or some actor trying to convince me to finance an automobile that depreciates while making the banks money.
Not an attack on you... I apologize for this string of posts, just in a bad mood..... and I hate the Eagles man!
Timmons playoff expansion
I agree, and make no mistake it affects players and coaches. Too much down time, players tighten up, lose the adrenaline from the crowd energy. Many of the coaches go into full blown paralysis by over analysis with the extra time opposed to more intense pressure and reaction with the flow of the game. As much as I hate the hurry up no huddle offense, i can sympathize with their coaches doing this to keep the blood flowing so to speak. One of the best things about football is momentum caused by engaged home crowds. This has subsided rapidly the past few seasons I feel.
I usually always try to make it to one game a year. After the Illinois night game in 2014 I'm not in a hurry to get back. Pregame... hell yes. Band sets the tone... nice organic mind boner happening, then the kickoff.... that rarely gets returned shows up like a pop up for an infected toe nail remedy during brazzers time. Then like nutinPA said, TV breaks are unbearable to sit through, they destroy the rowdy vibe the crowd used to maintain that us old timers call "homefield advantage". Now a crowd of slaves to hand held devices go into their shells while listening to shitty pop music blasted through the stadium. But don't worry, fireworks... weeee. The fake carcinogen laced grass is obnoxiously bright and lacks character. No mud or stains in the rain, everyone looks like they've pissed themselves. All of this bullshit for what??? Money... destroy one of the most beautiful sports in the world. Strip away the pageantry, shush the bands, more advertising. I could keep going as this subject is pretty dear to me. College football as a whole is probably my favorite hobby and passion in life behind my family. To see the transformation that has taken place the past decade is like a nightmare to me. Conference networks have a lot to do with the problem. Yes it is awesome to be able to watch more games, but at what cost?
One of these looks a little more commercialized than the other...
Urban Meyer uses $200 wine to sprinkle Muirfield, then has Stoneburner piss in the empty bottles.
His soft players are a direct product of his soft scheme. A scheme that won't ever produce a championship for a reason.
I don't think kids should be allowed to put pads on until the 5th or 6th grade. At that age the fundamentals, rules, and playbook should be the focus. It would also build up more anxiety and the kids would be excited to play if they had to wait a little longer. I went to a small school where we didn't peewee or pop warner, I didn't get to put pads on until 7th grade, needless to say we were all amped to play at that age. Too many kids start playing competitive sports too early and they end up getting burnt out in high school.
I think the VT-UT game at Bristol is retarded. The fans will be way to far from the field. Cool idea, horrible execution.
This week sucks for matchups. I'm looking forward to seeing if Illinois can upset UNC, and I think ASU- TxTech will be a solid game. BYU-Utah will be a physical contest.
I've got Pitt upsetting PSU and the Franklin meltdown begins.
They shouldn't be too depressed long term. This will be the season they look back at as their turning point in a few years when Tom Herman is the OU coach. Similar to us in 06 with Meyer, similar to Ruhl and Temple sacking Hackenburg 10 times before Ruhl replaces the medium shitty Franklin at PSU.
5 years from now:
Matt Ruhl- HC at Penn State
Scott Frost- HC at Nebraska
Tom Herman- HC at Oklahoma
Bob Stoops- HC at Iowa
Charlie Strong- HC at Texas
Lane Kiffin- HC at Cal
Hugh Freeze- Incarcerated for something creepy
Bert Bielema- First morbidly obese coach to use a segway on the sidelines.
Nick Saban- suffers concussion in accident at a practice, as a result: forgets he won 5 national titles, goes into long coughing fits during press conferences induced by an allergic reaction to Les Miles grass clippings.
FSU and Clemson are the only 2 playoff caliber teams in the ACC, they play one another... so one of them will be out of the way. Rooting for ranked teams ahead of us to lose in week 1 when we are positioned to be in the final 4 with ease seems silly to me. I'm glad FSU won, and I'm glad the SEC looks shaky outside of Alabama. LSU and Oklahoma are out of our way already. We beat the Sooners we deserve to stay in the top 4 unless we falter. So many upsets in week 1, so much will continue to unfold in the next 2 weeks before league play.
It's foolish to write off many of the teams that lost this week. 2014 should remind us of this. Notre Dame, UCLA, Oklahoma, and LSU still have plenty of time to iron out the wrinkles and get hot.
Just looked at the week 2 schedule, what a lame bunch of games. yick....
I'll go out on a limb and say Washington is legit. Might be a stretch, but I think the coach is the difference. Also wouldn't write off UCLA yet.
Chad Kelly has time to throw one more pick after FSU scores again. Best QB in the country folks.
over 30 completions in first college start.... Joe Bauserman farts in your general direction sir.
yea unless Ole Miss wins, upsets Alabama in 2 weeks then jumps us in the polls.
Ole Miss can lose this game closely and probably manage to move up a spot or two because SEC.... anyone remember when the State of Mississippi took over college football for a few weeks?
Anyone catch slim shady lite throwing up double birds after the reversal?
All a part of the plan. Sleep deprivation leads to increased obesity, obesity leads to loss of ambition= more time in front of TV....must buy merchandise... must try newest pharmaceuticals...
App State almost gave us the Tennessee Lolunteers.