GlueFingers Lavelli
---
Spencerville, IN (via Antwerp, OH)
Member since 30 October 2011 | Blog
Former Marine. Current Steelworker. Born and raised in Ohio, married an Indiana woman so I live 10 minutes from the Ohio border now.
Favorites
SPORTS MOMENT: Upsetting Miami to win the Title.
COLLEGE FOOTBALL PLAYER: AJ Hawk
COLLEGE BASKETBALL PLAYER: Michael Redd
NFL TEAM: Cleveland Browns
NHL TEAM: Maple Leafs
NBA TEAM: Cavs
MLB TEAM: Indians
Recent Activity
Cardale Jones is just a fucking stud.
Oh i agree, just being a smartass is all. I say lets roll the dice on Paul Johnson or Ken Niumatalolo go triple option. Cut blocks galore... a plethora of option QB's to spend little money on out of college. Invest all big money in a rested defense chocked full of pro bowlers. Use smaller faster lineman, Sign a few stud backs, and take deep shots to Pryor with man coverage. Dawg pound needs the wishBONE!!!!
Maurice Wells, then everyone else!
Maybe Collins can play QB also? wishful thinking.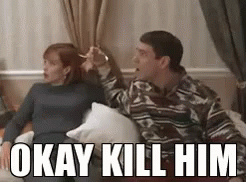 yes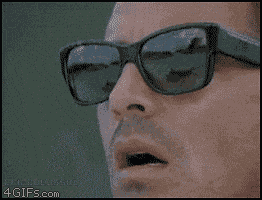 yes!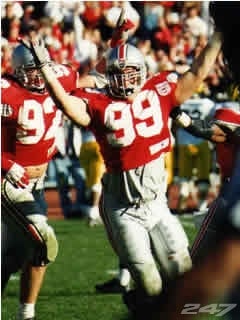 and Ndamakung Suh got robbed.
great move for Nebraska. I wonder if Notre Dame regrets not waiting a little longer.
1. Wife or girlfriend
2. mistress
3. bar skank
4. massage parlor
5. Hooker
Fair enough.... lets just be glad Craig James isn't making the picks.... dude loves him some Hooker.
Look at that set of dick skinners.... jesus... is that a TDY youth ball he is holding?
I think you mean Kyle Ingraham.
All I ask is we drop the #zone6 thing until our receivers score more TD's than our defense. Maybe #lifeAD...(after Devin).
I agree. I also think of how few penalties were called back then. The current players would feel like they were playing a different sport in terms of officiating. Stoppage of play would also be an issue.... bigger, stronger, faster today.... but today they get so much down time to suck air compared to the older generation where the game didn't stop for reviews, and commercial breaks weren't long. The contemporary heavier guys would be gassed in the 3rd quarter I feel. I could be wrong.
2012- Mark Barron to Tampa Bay #7
2007- LaRon Landy to Washington #6
2006- Michael Huff to Oakland #7
2006- Donte Whitner to Buffalo #8
2005- Antrel Rolle to Arizona #8
2002- Roy Williams to Dallas #8
yea, it goes both ways. I don't mind getting the cheapshots out of the game, but they go to far with it I feel. They already to enough to handcuff defenses nowadays. What I really hate is the ejections, especially in college. Its so dumb. Just penalize the team and play on. Cutting into a college kids career who most of won't see the NFL is ridiculous. Penalize the team, not the player. Make the guy accountable by making his team suffer. I just feel the ejections go to far. Especially on so many of these calls its not a blatant cheapshot.
Also, I just watched Tom Brady fall down harder in a fit of rage complaining about a guy following through with a tackle as he was throwing a ball away. Amazing... routine play. Also, with all the reviews and stoppage of play, most of those guys from the 70's would have barely broken a sweat, and probably been pissed the game was taking so long.
They'd eject him for targeting during the coin toss.
I'd argue the other side, Tackling fundamentals are pretty sketchy compared to those older days. Guys just did a great job of wrapping up, driving their legs, and hanging on until pursuit showed up to finish the play back then. No one really arm tackled either.
A routine play in its time, now A'shawn Robinson does it to a RB and its a penalty and news for a week. Sad.
That's because you are looking to inject race into everything you see. Racism is laziness, which goes hand in hand with a generation of young people we have now who have to go out of their way to be apologetic just to satisfy themselves. It's pretty incredible. It's more difficult to use individual merit to form opinions of others because that takes more time. You also make the assumption that just because this kid is "well spoken", that any compliment he gets from a white person is condescending, which would seem to indicate you are self loathing. btw we have had plenty of "not well spoken" white football players as well. Quit injecting race into everything you see and you'll be happier for it. Better yet, realize you and your emotions are what Bernays and the Frankfurt Marxists were talking about manipulating.