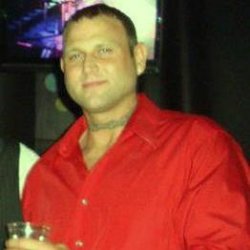 gemcitybuckeye
---
Dayton, Ohio (via East Dayton, Ohio)
Member since 26 June 2013 | Blog
Helmet Stickers: 78 | Leaderboard
Voting Record: 0 / 0
"Pain is temporary; Pride is forever."
Favorites
SPORTS MOMENT: '02 National Championship Game
COLLEGE FOOTBALL PLAYER: Orlando Pace, Andy Katzenmoyer, Troy Smith, Beanie Wells, Braxton Miller, Carlos Hyde
COLLEGE BASKETBALL PLAYER: Evan Turner, Jarred Sullinger, Aaron Craft
NFL TEAM: Chicago Bears ( DA BEARS!!!!)
NHL TEAM: I'd rather watch "Disney on Ice"
NBA TEAM: Cleveland Cavs
MLB TEAM: Cincinnati Reds
SOCCER TEAM: Meh..
Recent Activity
Unfortunately, I do understand this.... UGGGH!
"At my signal, unleash hell." - Urban Meyer
That's the greatest trick I've ever seen.
I was just about to link this, also. lol
Good read, though.
They wont give us any respect--so we'll just take it from 'em!! Hell YES! GO BUCKS!!!!
OSU 28 MSU 24
*That includes Mich St. getting the ball back with 3 minutes left for one last drive to win the game.*
After a couple of chunk plays, a pass interference penalty goes against Doran Grant and gives them a first down and goal at the one yard line, with 49 seconds left, and all three of their timeouts. The mighty OSU defensive line stops MSU's attempts to power the ball in the endzone on first, second, and third down, setting up a fourth and goal from the two. Dantonio then calls their last timeout to set up a potentially game-winning final play. Connor Cook is then sacked by Michael Bennett on a play action pass to end the game--and end all of MSU's hopes and dreams.
OK, then - I'm NOT crazy. There really was a hillbilly screaming through my TV all night - "Go back to Florida you liar!!" Hahaha Stay classy, Penn St.
Minnesota hopping in there is awesome. Gives the conference four teams in again.
..AND gives us (potentially) another ranked team to maul during this run.
Great read, fellas!
I'm calling 52-24, with 14 of their points coming in the 4th quarter against our second/third team D.
O - H!!
Maybe one of the biggest upsets in sports history--EVER? Considering how big boxing still was at that time. There was no UFC or Bellator or MMA...
HAHA That's EXACTLY what I was thinking!!!
I wholeheartedly agree with Cplunk. I've mentioned on here a couple of times about how the selection committee scares the hell out of me...
I feel the ONLY WAY the B1G gets any respect this year (as always) is that the conference HAS to win these marquee OOC games. The stage is set for us to crawl out of the shadows this season---but we HAVE to win those games.
PS: I absolutely agree with Mr. Rowland. I, too, think this will be the best OSU team that Coach Meyer has fielded. Way more balanced offensive attack, and a much improved defense as a whole.
That HAS to be a scary thought for anyone that has us on their schedule this year. lol
WOW... A backcourt of Irving, Wiggins, and LeBron?! Just wow......
The only thing Tress was guilty of was being an "old school philosophy" coach. He loved his Buckeye family, his Buckeye program, his state of Ohio. He loved the North. Sure, maybe he did receive an e-mail about a small, minute few of his kids that (potentially) did trade a couple of their trinkets. Trinkets that was THEIRS. Trinkets that they earned and owned. Had they waited one more year they could of put them on Ebay and sold them for whatever the hell they wanted. Because they owned them, and could of did whatever the hell they liked with them. None of us will ever truly know what happened with how it was handled. Was Tressel just the fall guy? Did his old school ways and faithfulness in the old gods end up being his downfall? We will never truly know. Nonetheless, we had to watch his public trial. Then, unfortunately, we had to watch his old school philosophies and his old school honor and pride be his imminent downfall. As he sat there--bowed and broken--looking out at us with that old, honor-filled smirk, while heckles of "cheater" and "traitor" screamed at him over and over. He just calmly sat there, and layed his head on the chopping block. Staring out at us with that old, honor-filled smirk.
First ever non-football-related reply, but... I can not wait for GoT this week!! I hope it's pure epic awesomeness! lol Have a great weekend, my friends!
I do agree, the new playoff system has forever changed the traditional bowl lineup. It's what 'we' wanted, though. I'd be a complete liar if I said this "Playoff Committee" didn't scare the hell out of me. It seems really 'corporate'; It seems really 'stacked'--and I absolutely dread the day a truly deserving team gets left out for that second SEC team because "The Commission" chose to do so. I found a little video interview with Mark Dantanio, on that station's website that we all hate (lol), and I completely agree with what he said. I'm paraphrasing here, but, it was to the tune of saying that only teams with a conference championship should be in it. Which, I completely agree. BUT, what happens when all the top conferences have a one-loss champion?? Guess we will just have to sweat it all out...and wait. SMFH...
I truly wish I could UV you for those GIF's. lol
Damn, Coach Holtz leaving ESECPN is going to suck. I really appreciated him sticking up for us all year. Especially against Mark May's hating ass. Oh well, I very rarely watched that channel during football season due to all the hate-filled disrespect. Now I wont ever watch it. Fack it....
Is it too late to rescind our invitation and bring in ANYONE else? That place is just a freakin train wreck. lol
You know what? Good for them, and good for the conference. BUT, I take it personally when these kids use 'THE' in front of the random universities they select. It feels like a direct jab at us. IDK--maybe it's just me. We will see which "THE" comes out ahead over their four years. Hopefully, they will both be at this years game when we hang 70 on them. lol
I think it's win-win, regardless. He commits to us mid-summer and helps bring those southern five stars into the class with him. OR, the worst case scenario happens and UFM can put his effort into the next one on the list. With plenty of time to do so..... I think he comes here, though. I also think this will be the best recruiting class (on paper) so far...which is absolutely crazy!!!
Mock my words, my friends. We will shock the world this year. There are three "off the grid" games that worry me:
1a) Wisconsin - They have spoiled our runs in the past. We--and every other team in the world--know they are going to just line up and power-run you into oblivion. Will we be able to stop it? Will our linebackers be able to get off their blocks this year and make plays? I think YES..but, by just enough. Their defense is super solid again this year, also. I expect another "W". But, I expect another, "O-M-F-G!!" kind of game.
1b) Purdue - (see: the past ten seasons of our matchups, regardless of record or rankings)
2) Indiana - WHAT?! INDIANA?! That MUST be a typo, right?? No. This is an Indiana team that returns 20 of 22 starters--including their QB and all their skill positions. This is an Indiana team that had MANY freshmen and sophomore starters last season. This is an Indiana team that is coached by a staff with a combined 10 BCS championship games. This is an Indiana team that has pulled in 3 and 4 star recruits the last couple years since Kevin Wilson has taken over the helm. This is an Indiana team THAT WILL be bowl eligible by the time we play them, very late in the season. Primetime...night game..what will they have to lose?
These are just MY "sleeper" games. Yes, I left off the obvious teams that will be ranked, and that yet again will be solid teams throughout our conference season. It's going to be an awesome season to be a Buckeye, though. I cant wait! O-H!!!!
Thanks a lot, by the way, Hovenaut.