FunZone
---
Cbus (via Cincinnati)
Member since 12 August 2014 | Blog
OSU '14
Rutgers '16
5 years in TBDBITL

Favorites
SPORTS MOMENT: Hugging my dad when Vince Young found the end zone on 4th and 5.

Beating Iowa to go to the Rose Bowl my rookie year.

Attending the 2015 Sugar Bowl

COLLEGE FOOTBALL PLAYER: Major Applewhite/Vonn Bell
COLLEGE BASKETBALL PLAYER: Deshaun Thomas
NFL TEAM: Dallas Cowboys
NHL TEAM: CBJ
NBA TEAM: San Antonio Spurs
SOCCER TEAM: Newcastle
Recent Activity
We need to just get rid of helmets period
I sure hope you're not a football player...
Th-th-th-th-th-th-th-aaaad
I know this doesn't help but you can get Notre Dame, Penn State and Michigan plates in New Jersey
It originated from the 75th anniversary of Script Ohio and then (I think) the alumni club started a petition to get it as a plate
These have been in circulation for 3 or 4 years now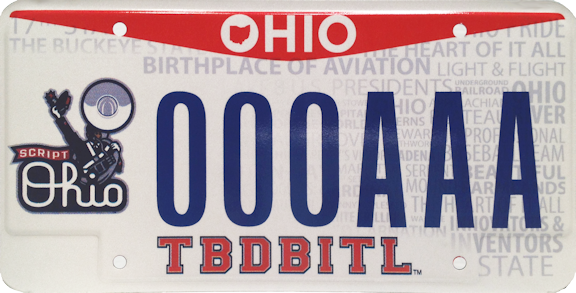 cocoon of consciousness that ends six inches from their nose
beautiful, DJ
"Ann Arbor CC Boned By Dildo On Late Field Goal"
call me when that thing starts to fly
good thing bobby didn't play football!
we're waiting until we hit 100
Yup, they did a home and home in 2010/11
Nope. I'll be watching golf at home all day
You're right. There's only going to be half a million people there. Why bother?
People are quick to forget that Brutus broke two Rufus tackles before he was brought down from behind.
+3 straight Rose Bowl losses
Lil B can eat a bag of deez
I'll be curious to see what the socks look like
Gosh i hate that logo. Would look much better with a block o or buckeye leaf
Told myself the Darren Woodson jersey was all I'd ever need but Zeke is making it super hard
That charcoal one is top notch. Not as crazy about the others
Hot dang!
too good to be true, unfortunately
http://screengrabber.deadspin.com/its-never-happened-before-chris-berman-claims-of-thi-1773739058