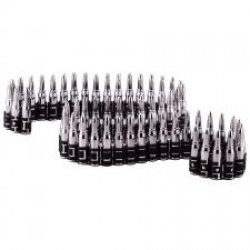 Fugelere
---
San Antonio TX (via Canton, OH)
Member since 02 July 2013 | Blog
Helmet Stickers: 686 | Leaderboard
Stark county born and bred, now deep in heart of Texas. Here to soak up all the Buckye news and comradery I can't get down here.

GO BUCKS!!
Recent Activity
Amen to that. What are they feeding these kids nowadays?
As far as ass chewings are concerned, that wasn't even that bad.
erotic hardwoods
Um...what are talking about here?
Thats true about Hyde. Not a lot of wasted movement, one cut and boom gets headed north/south which is what you want from a back in a zone scheme.
Looking forward to the rest of the series.
Jack Hanna is still around?
In the first GIF Hauerman blocked the EMLOS. Was that by design or because Braxton was reading a second level defender?
Either way El Guapo aligned to the strong side and yet still hit the strong side A gap I can't tell if it was by design or he cut up because the D flowed towards the weak side.
I'd rather watch paint dry.
I'm sure if anything noteworthy happens it will be recapped here on 11W.
Weddings? I won't even go out on a date with a woman if it conflicts with a game.
I had to take a second look, but it does appear that way.
Or the other classic: "These aren't my pants".
I wear a hat at the gym all the time, am I violating some unwritten rule?
Love this breakdown.
Some of these plays and others like them still live on. If you watch the 49ers under Harbaugh you'll see some of the same and/or very similar concepts.
My favorite color is blue.
No, I understand that distinction. What I'm saying is that our defense had other problems besides the corners playing off. Misses assignments, piss poor tackling and such.
While I think it's great that we're playing press man our defense did have trouble executing this scheme (to be fair they had a hard time executing multiple schemes, and maybe that was part of the problem) in the past.
What I'm asking is what are the differences between this version of cover 4 and the other that will make it work. Especially have we simplified the reads for our safeties and LBs who looked lost at times last year?
I'm gonna play devil's advocate for a moment here.
I know Coach Urban has wanted to run cover 4 since he arrived here. However the coaching staff abandoned it midway through their first season because of mental lapses and blown assignments.
Question #1, other than the depth of our CBs, what are the differences between the cover 4 we originally attempted in the 2012 season and Ash's version?
Question #2, why is Ash's particular version of the cover 4 going to succeed where the other failed?
Shanahan adapted some spread concepts with RGIII so I would be surprised if he didn't do the same with Manziel.
The team has made it clear that they plan on running the ball a lot this season. Not that that's a bad thing since a strong running game will take the pressure off of the guy under center whether it's Hoyer or Manziel.
Just curious but are the matainance and spare parts included? When I was overseas it seemed like these things broke down a lot. It could get expensive and as a tax payer you'd have to justify the cost vs benefits to me.
DOD is preparing for the next war. MRAPs don't fit with those plans. So now they're practically giving them away to a lot of smaller PDs who normally couldn't afford something like that.
Either that or meth cooks are starting to protect their labs with IEDs.
Looking forward to this game for lots of reasons. Obviously because it's the first game of the new season but also because I love to watch option football. That's one of the best things about the college game vs the pros is that there is a ton of varity in the schemes you see on any given Saturday.
That being said I'm interested to see how our defense performs. Specifically if we have an answer for the midline, which Navy used to gash us continually last time we played them.
Easier said than done. You can adjust who on the defense is blocked by the arcing TE. In other words if the opposing DE comes upfield for Braxton every play, you start blocking him and option the OLB instead.
I'm not saying that urban does this but I know that some option coaches predetermine reads some times. The purpose to this is two-fold, first it gets the qb comfortable second it allows the coach to see how a defense will react to a certain look. I wonder if spread teams ever do this too?
I'd imagine so. Also if the defense is showing an eight man box pre-snap you could check to 4 verticals or something similar.
I know that this defense was designed to stop spread teams but i have to wonder how it will do against an option team.
The fact that we are in the midst of a schematic overhaul, combined with the fact we have to play Navy first does worry me somewhat. To be fair, I don't think we'll be able to accurately judge the defense off of its performance in the first game.
I was wondering that too. In C4 we know that if the safeties read run they crash down essentially making it a 9 man front. That being the case, who has force responsibility the OLB or the safety?