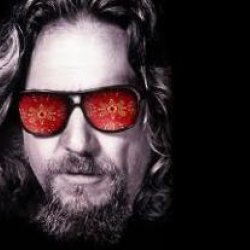 Frostybuck88
---
Member since 01 August 2013 | Blog
Helmet Stickers: 57 | Leaderboard
Favorites
COLLEGE FOOTBALL PLAYER: Chris Speilman
COLLEGE BASKETBALL PLAYER: Jimmy Jackson
NFL TEAM: Bears
NHL TEAM: Blackhawks
NBA TEAM: Bulls
MLB TEAM: Reds
SOCCER TEAM: Really?
Recent Activity
Gotta be Raekwon... The other three aren't on campus yet!
Thanks Aubrey. I think Osiecki's departure was a little messy if I recall, that may have had something to do with the exodus of commits as well. Too bad but time to move on, looks like Rohlik is at least building some depth.
I was wondering, is it common to have so much turnover/decommits when you have a coaching change? Wasn't Rohlik part of Osiecki's staff? Great background stuff Calgarybuck and William, and I love the depth of reporting Aubrey, keep up the great work!
Go Bucks!
Excellent! Good clean fan bashing... Let's get it on Clemson!
Hell yes!!!!!!!
Welcome to the family Raekwon!
Hell yes!!!!!!!!!!!!!!!!!!!!!!!!!!!!!!!!!!!!!!!!!!
Must get! Our linebacker corps needs a serious upgrade.
Very well done Coach Hoke... These are the acts and gestures that can literally change lives for the better. You have my respect and gratitude for being a good human on this day!
I went with Urban because uhhh... 23 and effing 0 boys! Gotta let him go get #24. Nasty question though, I have no problem if Jimmy T is on my sideline for this game.
Amen sir! Your opinion need not be so humble...
Great look into the inner workings of the coaches box. I love that Urban gives that kind of access to the program. I also had no idea that Braxton had a son.
Perfect Ramzy. Just perfect.
Just keep winning football games and everything will work out just fine. Losing sucks. As Charlie Sheen would say... "Winning!"
Damn, if that doesn't make you proud of our young men, then nothing will. Well done Buckeyes!
Our family's continued prayers for the Tiberi family.
Am I confident? Absolutely. Am I concerned? Not really. Cautious? You bet... this game always has a history of being tight, hard hitting, and won in the fourth quarter. If Braxton can deliver a rust-free performance, this offense is going to be impossible to stop for an entire four quarters. If we play gap-sound, fundamental, tackling machine defense, we win big. Therefore I am confidently and optimistically cautious! Go Bucks!
If you have to go alternate jerseys, and I have no problem with that for this game, this is the best version to date. Cannot wait for Saturday!
Takeaway? Tom Herman is really good and probably gone after this season. That is the flip side of having a great coordinator, people come calling.
A pair of previously owned, slightly used gold pants for you, sir! Fantastic! Hypocrisy is best served on the rocks, with a twist of sarcasm.
That poster... it really ties the room together, man.
Wow Ramzy... you continue to hone your craft very well. Thanks for the perspective, nostalgia, and glimpse into why you do what you do. Great read sir.
Great breakdown as usual Ross. I love these features. With Hall healthy, the freshmen speed factor, and the wide receivers stepping up their game, this offense is going to be tough to stop. Throw in the tight ends, running backs and the threat of Braxton... what a nightmare for any defensive coordinator! I can't wait to see them explode!
Excellent read Ramzy, as usual. To see the character of boys and men self-eviscerated with a mindless act is sad and all too common. I think Mr. Kipling said it best, something every young man should read:
If you can keep your head when all about you
Are losing theirs and blaming it on you,
If you can trust yourself when all men doubt you,
But make allowance for their doubting too;
If you can wait and not be tired by waiting,
Or being lied about, don't deal in lies,
Or being hated, don't give way to hating,
And yet don't look too good, nor talk too wise:
If you can dream—and not make dreams your master;
If you can think—and not make thoughts your aim;
If you can meet with Triumph and Disaster
And treat those two impostors just the same;
If you can bear to hear the truth you've spoken
Twisted by knaves to make a trap for fools,
Or watch the things you gave your life to, broken,
And stoop and build 'em up with worn-out tools:
If you can make one heap of all your winnings
And risk it on one turn of pitch-and-toss,
And lose, and start again at your beginnings
And never breathe a word about your loss;
If you can force your heart and nerve and sinew
To serve your turn long after they are gone,
And so hold on when there is nothing in you
Except the Will which says to them: "Hold on!"
If you can talk with crowds and keep your virtue,
Or walk with Kings—nor lose the common touch,
If neither foes nor loving friends can hurt you,
If all men count with you, but none too much;
If you can fill the unforgiving minute
With sixty seconds' worth of distance run,
Yours is the Earth and everything that's in it,
And—which is more—you'll be a Man, my son!
- Rudyard Kipling