FROMTHE18
---
Barcelona, Spain (via Columbus, Ohio)
Member since 06 June 2012 | Blog
Helmet Stickers: 22,634 | Leaderboard
Voting Record: 104 / 53
OSU BA '07, Columbia Law '09... role model: Vinny Gambini ... living in Barcelona, Spain
Favorites
NFL TEAM: New York Jets
NHL TEAM: CBJ / New York Rangers
NBA TEAM: Mike Fratello's Cleveland Cavs
MLB TEAM: New York Yankees
Recent Activity
Not sure how this is possible but OSU is overhyped.
Just goes to show how where TCU recruiting is at…seeking advise from another power-5 program on how to recruit kids.
Over the last decade, I don't think any program in the country has under-developed its players like Michigan has. At nearly every position, their prospects turn out to be crap. The exception is likely TE and LB (kind of). Shane Morris will need a Cardale Jones-sized turnaround if he is to be Michigan's answer this year. If not, they could be in for another losing season even with the 600 RBs they have.
Isn't Amazon doing some 1 billion dollar deal for Columbus? Some unlikely but relevant options: The Limited Stadium, Cardinal Heath Arena, Tommy's Pizza Palace, Thurman's Burgers Bowl, Cardale Jones Field at Urban and Shelley Meyer Stadium.
So Johnny Football, Kenny Trill, and now this…when will these guys know that this type of shit just leads to becoming huge wastes of talent?
How was he not a 5 star? Isn't he considered the top WR in 2017?
also a different in announced attendance and actual attendance. Ive been to some OSU bball games in the past where the PA guy said it was like 13K or something but you could tell it was maybe half full. Ticket sale numbers tend to be what they tell the crowd, so Id be interested to see if the over 15 K the last few games was legit or not.
I'd love for Meyer to sign a kid from Alaska, just to cross it off the list. I wonder if a coach has ever signed a player from all 50 states while at one program.
Not sure how anyone can legitimately think that the way the staff is looking out for the players is a bad thing. Look at all the long term issues of playing with serious injuries, even when excluding concussions. Theres no sense in crippling yourself. For anyone having an issue with the staff protecting the future of these kids is mind boggling.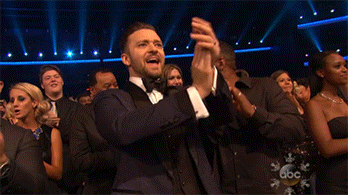 seriously, fuck the people who come up with these type of shitty ideas to ruin traditional features of a place. Since its the UNIVERSITY district, they should poll current students and alumni…some of these places are important for memories sake and the plan they have in place looks so stupid.
SEC is hysterical. So, arguably the worst coach makes that much money. They have no respect for standards. You should have to earn your keep, not just be granted it.
Im not sure they make that a part of the student tour…but maybe they should.
Commence the application process for a second bachelor's
Yeah, to check out Amir Williams...
WE DIDNT LOSE!!!! UPVOTES FOR EVERYONE!
Is 2016 going to be another version of the 2014 cycle? All in on one kid that was hot on OSU early but fades and picks another school leaving Meyer and his staff having to take someone that is much lower on their board (e.g., Collier?). Nothing against Collier, but the pursuit of that kid who ended up at LSU cost OSU a chance to land one of the top rated guys IMO.
Its kind of like all the guys on OSU not named Russell. Ya know, except the scoring and incredible consistency. Other than that, pretty much the same.