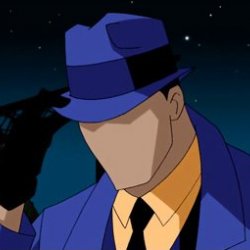 Frimmel
---
Classified (via Martins Ferry, Ohio)
Member since 06 August 2014 | Blog
Favorites
SPORTS MOMENT: I struck out the side on 10 pitches once in little league.
COLLEGE FOOTBALL PLAYER: Archie
NFL TEAM: Bengals
NHL TEAM: I am indifferent to the NHL
NBA TEAM: I am indifferent to the NBA
MLB TEAM: Reds
SOCCER TEAM: Manchester United
Recent Activity
Who is Tom Fornelli and why does his opinion matter? Oh wait. It doesn't! Beat Clemson!!!!
Well that's a good way to start off the afternoon. I'm glad my worry was misplaced.
Beat Clemson!
The season would then be too short for the schools that don't make the 8 team playoff. There is more than just playoff game TV money at stake here.
Well Western Michigan does have fewer B1G losses that TTUN and the eventual loser of the B1G CCG.
I think if Bama loses or more precisely "just gets beaten" and Clemson, Washington, and one of PeeSU/Wiscy put up efforts ala 2014 Buckeyes we'll get our rematch with Bama... in Pasadena. The committee can send conference champs to the playoff and still have the game everyone really wants to see.
II'd be okay with either team winning that sort of game. The ugly sloppy modestly boring game where neither team looks incompetent or terrible but that you constantly wonder why you're not trying to find something else to watch. If it is that kind of game it won't matter which of them wins.
I think best scenario for the Buckeyes is Clemson and Washington winning in non-fluke ways and Wiscy winning in a beat down but more because The Nits constantly shot themselves in the foot than Bucky was awesome. So Wiscy doesn't look all that great and The Nits just looked incompetent.
Also a Sooner beatdown of Okie State would likely be a positive.
Given what happened the last time Bucky went to Indy I don't know that I'd be that keen on a road trip either. Especially as a win might mean a much more appealing Rose Bowl trip or even a playoff trip. And Wiscy has been in this game four times already.
I'd think PeeSU fans would be facing a similar economic choice as well.
I think it would be amusing to watch the detractors here attempt to play an online match of Call of Duty.
My question is if it is all on Nugent? Is there some other problem in the kicking game? And of course one has to ask if the backup is actually better. Are the Bengals the only team with a kicking problem? Is Nugent just an easy target of blame? There was some ugly stuff on Sunday well aside of the kicking.
Some of that, IMHO, is that there is almost too much emphasis on trying to achieve offensive balance (run/pass) and not enough emphasis and taking what the defense gives you.
Exactly. It seems to me every game the offense is having trouble they could line up with the strong side of the formation to the wide side of the field and pound it around that end for 3 or 4 per carry and drive the field and score but they won't just do that. They have to run "our offense." They want to be old school we're tougher than you football but don't seem to want to take that boring 20 play drive that would have made Woody proud.
They've already lost to OSU. The scumbags attempted murder on the campus and didn't succeed.
Suicide by cop. Dude wanted to take his own life but his belief system didn't allow it so he went and did something that got someone to do it for him.
So where do his Sacks and TFLs rank just in terms of D-lineman?
Fair enough. I'd had a lot to drink at that point and I was all, "We're going to punch it in and win but will we leave them too much time?" Then there's no time left on the clock and we're trailing and I'm back at the end of the PSU game screaming "Time Out! Time Out! Time Out! Don't do this again!!!!!. Weren't we just about to win?!!!???"
No, as Coach Meyer is going to look for guys that want to compete and don't shy away from it. Potential recruits ought to look at the troubles in the passing game and see an opportunity to beat the guys we have for playing time. The guys who don't probably wouldn't fit here anyway so what would we be missing if they don't commit?
I can't let that go. I can't dignify that with comment. So have a DV.
I just think the whole conference champion thing is still going to come into play. If Clemson lays a beatdown on VT and the Huskies lay one on Colorado along with Bama taking care of business we're left with two more games where a team can make a statement and leave us sitting aside despite our resume.
I guess it comes down to what the real philosophy of the committee is. If they're set on the best then we might be a lock but if they try to have their cake and eat it too about the best teams and settling it on the field we could be left out if the Nits crush Wiscy.
The having faith part trusts that the committee will do whatever is in the committee's best interest which most likely is putting OSU in but I don't trust that thought isn't just me being a homer. I might rather just go to the Rose Bowl and beat up on one of those Pac-12 crap defenses.
Remember if you start out depressed everything is a pleasant surprise. (Not actually depressed as we beat TTUN and are 11-1 and think the worst that could come from this is a Rose Bowl bid which may be more in the committee's best interest than us in the playoff.)
I still don't see us getting in. I'm not sure how TTUN has any argument at all even if all of the conference championship games are total clown shows that end up in upsets.
Great article, as always.
Although you didn't answer the question of what happened in regulation before the field goal to tie. The whole thing was rolling and then the wheels came off again for a few plays. Were they just playing for the tie at that point?
The guy had probably started believing his own press. Plus all the pressure to go out and make a play in The Game. Add in the ill discipline that had him taking swings at guys after the game...
Not necessarily. You send one guy in to pull the alarm as the other guy drives around the block. When he's heading down the street, text the guy to pull the alarm, he runs out down the street to get in as you wait for people to filter out of the building. Most folks don't move that fast when an alarm goes off even with regular drills. There's always a "What's going on?" moment.
Thanks for the info. Keep your head on a swivel don't get yourself hurt.
You saw it or the immediate aftermath?