FloridaBuck
---
Member since 19 July 2012 | Blog
Helmet Stickers: 1,409 | Leaderboard
Favorites
COLLEGE FOOTBALL PLAYER: Kenny Guiton
Recent Activity
Im actually impressed. Most baby rhinos I know have a very high tolerance.
Kinda. But I remember a lot of posters calling him out on those accounts being the same person.
Lol. I was just going to ask about that.
He's making collages? That's not really interesting.
Love me some Kenny G. Hope he finds a lot of success in his future. He deserves it.
That's a convoluted version of history lol
I always find humor in android users trashing apple as people who are just Apple fanboys, while the android users are blindly doing the same thing... Being fanboys lol. Both products have their pros and cons. Apple has been the worlds most profitable company for a reason though, and it is an American company. I'm assuming you own a galaxy; Samsung has definitely had its fair share of problems, both in its operating system and public relations as of late. Whether you get sucked into Apple or Google, both can have their shortcomings.
As far as Roku or Apple TV, I would advise the OP to try them both out and see which one he or she prefers. If you are already in the apple ecosystem and like that OS, go with apple. If not, Roku, chromecast, etc. may be good options. Just search for Apple TV vs Roku and check out some reviews. Keep in mind, few people are objective.
... because hes a buckeye and while at ohio state you don't wear blue. At least not that much blue.
Uhh yeah... maybe by the Toledo Blade.
Eh, it doesn't concern me one way or the other, but suffice it to say, UT ended up paying out some big bucks for some of his 'boys will be boys' actions.
Google Peyton manning tea bag.
Your opinion about his class might change lol.
True, but I doubt he goes anywhere unless they guarantee him a position at QB. For better or worse, he will have that kind of pull during his recruitment.
Get drunk or whatever. But don't Fn drive. Dude has plenty of money to hire a driver or a cab.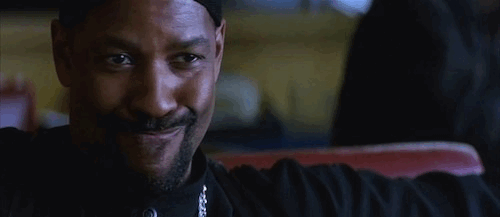 Had to do it.
Really hoping one day the premium lounge jokes will be put out to pasture.
But whatever a Buckeye TD bomb is, I'll have 6. Or maybe 10.
I actually only logged in to downvote the OP (lol) but I see everyone has taken care of that. Obviously you are misinformed and misrepresented that facts, but I've never understood the irrational fear and knee jerk reactions from a lot of Americans about soccer. Are you afraid someone is going to take your football away?
Dude, root for the US. Who cares if it's soccer or synchronized swimming. Despite your presumptions, our team has actually performed really well so far. Quit bitching and enjoy the ride.