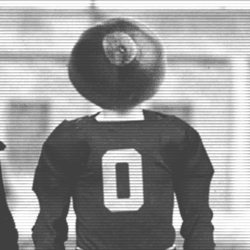 FLAMikey
---
Member since 27 December 2011 | Blog
Helmet Stickers: 295 | Leaderboard
Recent Activity
Amir's foul on the desperation 3 was the nail in the coffin.
Where 'Bama really kicked our butt was in 5-star guys. Would be interesting to see how many 5-stars FSU had on their roster this year, as well as how many there were on the rosters of the other NC winners during recent seasons.
Given the public reaction to Gene Smith's raise/promotion, the PR dept. must have suggested that he make this announcement. :)
Looked for sure like Lenzelle was going to extend the goatfuckery, but alas, it was not to be.
anyone who is ambulatory can get a shot up on Amir.
He now leads the known universe in dunk fails.
profs wives don't get that kind of deal.....not on top of what is already a premium deal.
My comments from a duplicate post: The Dispatch has reported the details: VP title, contract extension through 2020, 100k raise (annual comp now over 900k). Looks like reaction on FB is about 10:1 negative. Curious as to what readers here think. Personally, I think he owes most of this deal to Urban Meyer. If he doesn't get Meyer, this deal doesn't happen. As to whether he truly deserves it, it's hard to deny that the one time he has faced real adversity (Tat Gate), he fumbled (and badly). Coming off that fumble, it occurred to me that Meyer might leverage him out as a condition of taking the position at tOSU (but of course that didn't happen). And, I guess I still have a bit of a bad taste in my mouth over the terms of his original deal. He received a premium deal, and it was reported by several outlets that the deal was partly a result of Smith being "a well qualified minority candidate".......I don't have too much of a problem with that (especially since such a high percentage of revenue sports athletes are AF), but this wasn't enough. Smith also negotiated a cushy six figure job for his wife as part of the deal. It's this kind of thing that stirs up the faculty and further alienates them and causes them to "go negative" on university athletics. One has to wonder how much his "status" insulated him from getting replaced after the Tat Gate fiasco (while JT got the ax).
Kiev is am awesome city. Hate to see it in that condition, but if they get rid of Putin's puppets it will be worth it.
Sherman made himself look like a hood rat, and made the NFL look like it's going the direction of the WWF. That's his prerogative, but I don't have to like it. If college sports devolve into this, I'll like it much less than I do now. Talk all the trash you want to your opponent, but when you are addressing the public, act like a professional who has some respect for the game and your opponent (even if you don't like them).
The scheme was indeed basic, but it worked because the overall pricing mechanism was so complicated that most of their customers couldn't make the calculation on a daily basis, and thusly, had no idea what they were rightly owed in the way of rebates.
As the Browns are already effectively defrauding their customers, Jimmy Haslem needn't bother with a complicated scheme to do so.
Amir can only block shots when the player on offense doesn't try to drive by/around him.
No scoring punch + no interior defense = death
No big who isn't a tree sloth.
Those who can play defense can't score. Those who can score can't/won't play defense.
No problems other than that.
The answer to your question starts with "no viable big"....

Agree with Jordan, the Coombs question interests me. No one seems to have the answer to this one (Tim May says he doesn't know).
-Minority factor? I'm pretty sure that tOSU isn't alone in their desire to employ minority staff members, and promising minority coaches have been a desirable commodity for a while now. The notion that LJ has been stuck as a position coach for decades due to his race doesn't hold any water.
Not to say that there isn't a legitimate explanation, I just don't think it has anything to do with race.
As a DL coach, seems he definitely has the chops. It is still valid to question why he hasn't moved up the coaching food chain in all these years.
Most of Craft's TO's were the result of him trying to force something to happen as his teammates were standing around in the moribund "zone offense".....

Ross often looks outmatched physically. He doesn't defend or block out with tenacity. Matta had to take him out against Sparty as he was getting pushed into the parking lot by MSU's bigs. He can score and he is a decent rebounder, but the rest of his game needs considerable work.
He will when he decides to consistently put a body on someone and close out on shooters. He got yanked several times today after not doing one or both.
wee-man could get a shot up on Amir if he drove across the lane. Amir has no lateral movement whatsoever.