FitzBuck
Northwest O H..... (via Rossford)
Member since 28 February 2013 | Blog
Life long OSU fan
2004 BGSU Grad (yes I was there when Meyer was the coach and yes it was a bad coaching job)
Husband
Father of one
Favorites
SPORTS MOMENT: 2003 national title game watching Ken Dorsey scramble for his life and seeing the ball hit the ground......pure joy.
COLLEGE FOOTBALL PLAYER: Mike Doss
COLLEGE BASKETBALL PLAYER: Jimmy Jackson
NFL TEAM: Browns
NHL TEAM: Don't care
NBA TEAM: Hornets back in 88 until they moved
MLB TEAM: Red Sox (at least it's not the Yankees)
SOCCER TEAM: Really.....I guess whichever my daughter plays for
Recent Activity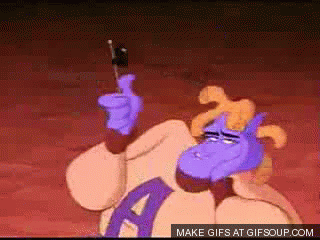 Wow. I got called out by Jason too? I thought it was a funny thread and some of the jokes were funny.
what did Jason say?
Thanks for that BGSU. I went back at lunch to see if anyone else posted so I could give more upvotes and it was gone.
Anyone that posted a joke and didn't get an upvote please let me know (honor system)
2. Cleveland Browns: Carson Wentz, QB, North Dakota State
seems like something the Browns would / will do.
Interesting. The real question is can we get rid of RU and Maryland if this is the future?
(Add in Purdue and IU).
My little girl loved this one.
Not a very entertaining game. Congrats Roby and Jeff. Hope Brown and Lindsely are feeling ok.
im still in shock that Ginn was caught and ran out of bounds on that long completion.
Don't do above ground. As someone that installed them and took them down in college it's not worth the money unless you only want a pool for 5 years.
Yes. The Big ten made spence leave so he's a buckeye.
I'm hoping they check his brain for cte. As an extream athlete he probably suffered multiple concussions and could help further research.
I just can't make sense of this.
This same technology could be applied to many other disease states. ESRD, HF and spinal cord injuries to name a few. Amazing a capsule was all that was needed to solve the white cell problem.
Solid post. Much appreciated.
Nick needs to work on his shrug. That picture looks like jazz hands.
Because he couldn't trust Franklin.
The NCAA did something right for a young man?
Its a sign of the end times.
Boo.......hey M get your ass over here.