FitzBuck
Northwest O H..... (via Rossford)
Member since 28 February 2013 | Blog
Life long OSU fan
2004 BGSU Grad (yes I was there when Meyer was the coach and yes it was a bad coaching job)
Husband
Father of one
Favorites
SPORTS MOMENT: 2003 national title game watching Ken Dorsey scramble for his life and seeing the ball hit the ground......pure joy.
COLLEGE FOOTBALL PLAYER: Mike Doss
COLLEGE BASKETBALL PLAYER: Jimmy Jackson
NFL TEAM: Browns
NHL TEAM: Don't care
NBA TEAM: Hornets back in 88 until they moved
MLB TEAM: Red Sox (at least it's not the Yankees)
SOCCER TEAM: Really.....I guess whichever my daughter plays for
Recent Activity
I disagree. If given the chance you should absolutely do Selma Hayek...even if you had a few.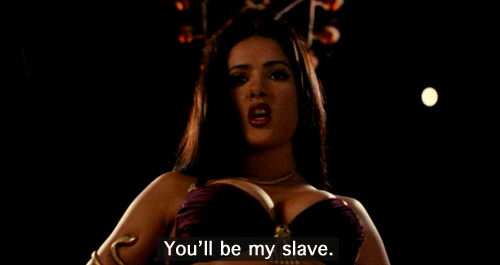 Earle Earle Earle Earle....
now autocorrect won't do that anymore.
Thank you for not missing the point Earl.
Dad went To Catch a Predator to catch man molesting his daughter.
That Dad is my hero. Absolutely amazing.
Here's hoping unknown kids earn scholarship offers from this. Anything that helps a kid become successful in life is fine by me. (Success in life does not include wins vs OSU).
What's crazy is 2nd from left is the mother of the other women.
The ring and that jersey - originally given to his coach - were eventually both culled and listed among Tressel's NCAA transgressions. Andy Geiger gave Tressel a letter of reprimand for the gestures that remained in his personnel file until his termination. Ten years after Dru's death the ring Tressel gave his mother and the jersey he never wore were used as props during the Tatgate scandal without any context to demonstrate how Tressel brazenly violated NCAA rules.
I'm speechless.
That kid works hard. Here's hoping for a full recovery.
DJ let us know how star cat scores.
I feel a "people of Walmart" run coming
Someone please let me know when he's struck by lightning. It's the only way this story should end.
He also hasn't won Big10 coach of the year once let alone multiple times. See Kirk is better.
I need CC for my bunghole
Good job fins!
I want the exact opposite of this
They will either trade with Miami (Elliot) for (#13) or Tennessee (#2 Tackle) for (#15) with the goal of taking Treadwell.
This is either brilliant or the Browns curse
(I ritualistically sacrificed the intern who failed to fact-check.)
It had to be done DJ.