Firmthyfriendship
---
Member since 26 March 2013 | Blog
Favorites
SPORTS MOMENT: 2015 Sugar Bowl beating the almighty SEC, and 42-20 in the first ever Playoff Championship
COLLEGE FOOTBALL PLAYER: Too many to pick from. Growing up, favs would have been Chris Spielman, Keith Byars, and Cris Carter
COLLEGE BASKETBALL PLAYER: Jim Jackson. Just memorable in the 90s. Since then, I don't have a favorite, really.
NFL TEAM: Browns
NHL TEAM: CBJ
NBA TEAM: Cavs
MLB TEAM: Reds
SOCCER TEAM: Fan of USA & Spain during World Cup only
Recent Activity
WTF, man. You couldn't cut that first second out of the vid? Shame.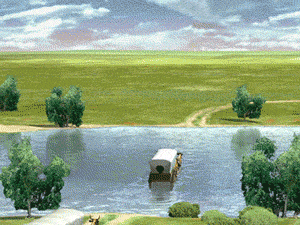 Maybe next time Ash will try to accomplish something or win a game before talking all that shit against them over the summer. I always thought it was a precarious thing he was doing, having not coached a single game. And the M guy on here is right...you cannot tell your players or expect your players who hardly get a chance to play to take it easy! Pathetic showing by Rutgers. It is not the back ups' jobs to stop themselves.
We'll see what kind of coach Ash is depending on how he finishes the season, because I don't see how you get your guys to buy in after two showings like that. Going to take some serious leadership from him and his best players and coaches.
PS I know I'm late to this party as I always am, but Monday mornings are when I get a lot of my catching up on 11W reading.
My thought exactly!
IU Cleveland is consistently on the wrong side of close games, as it has so aptly demonstrated recently against Ohio State Washington.
Tell me that's not the Browns!
I'll let the reader decide if I'm serious or if I'm being hyperbolic to make a point.
You lead a dangerous life, DJ.
And this is the first thing I think of when I see Zinedine Zidane:
This is from the arrest record apparently. Source.
According to the Ouachita Parish booking report for the two men, an officer approached their car at 2:33 a.m. Tuesday in a local park, smelling marijuana. Robinson was the driver, and the officer found the drug on his floorboard and a stolen gun under his seat, according to the report. The report says the park was closed at the time.
I believe the smell of a controlled substance and/or trespassing warrants the probable cause to search the vehicle, doesn't it?
*EDIT* SM beat me to it
You didn't hear? He got "Academy Award for Best Actress in a Supporting Role"
Dantonio is doing the whole slick, "Ima pretend to scratch my neck and right hook Harbaugh...you just watch" thing
I wasn't paying that close of attention, besides — I was still trying to enjoy the show myself. But it did seem like every 10 seconds somebody came up to chat with Meyer — he's a popular guy, you know? He glanced down at his phone a few times
Which one was it? Were you not paying that close attention? Or were you watching his every move including every 10 seconds...hmmm?
You sound like me when I was in junior high and had a crush on a girl but tried to play it cool. "Oh, what a coincidence...cool, cool. I didn't even know you'd be at this thing. I got my tickets, like, as soon as they went on sale, but I'm a huge fan of Sister Heroes...I mean Hazel. yeah Hazel. Didn't know why I just called them sister Heroes just now. Heh He..." * 5 mins of awkward silence*
It's Jamaican for Fuck Michigan
*UPDATE* Non-starter Laurence Jones says, all his fault. Says he coerced teammate Robinson to go along with him. Seen carrying bags of something hours later.
"I was just a little angry kid, so I had to find something that I could do that I could hit people legally," Wint said with a smile.
Replacing my "Carpe diem" plaque on my wall
No he meant loosing:
Notice the bag of Buckeyes is opened and already almost gone. The chip bag not even touched. It's a sign.
BSANDERS right here: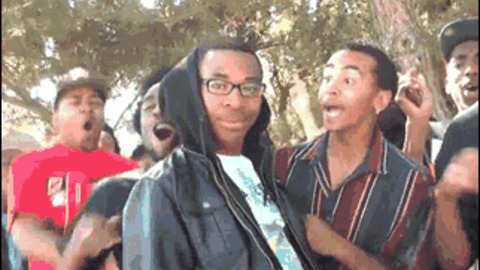 That graph you posted certainly put things in perspective. TTUN- at least they lead us in some category.
Dumb. Needed the tang that bad. Bummer.

For those of you upset over the exchange with me and Mr Griffin I promise you it came off wrong.. Caught in the moment

— Connor Cook (@Connor_Cook03) December 6, 2015
We also, ironically, have TTUN to blame. They make that punt, we make the B1GCG.
HEY ESPN!
PUT MY SIGN ON TV SO I CAN GET A FREE SHIRT FROM
ELEVEN WARRIORS
PS, MARK MAY SUCKS
That apology by Mr. Reynolds was worse then the one Mel Gibson gave. (insert Family Guy cutscene)
I thought that looked familiar...
It will be great to see Cardale at the helm without the pressure of getting benched for JT. Like many others, my favorite QB is the one getting the snap. Get it, Cardale!
I'm impressed he is the only coach with a winning "percantage". Amazing!