faux_maestro
---
Cbus
Member since 12 October 2011 | Blog
Helmet Stickers: 7,569 | Leaderboard
Voting Record: 23036 / 3538
Favorites
SPORTS MOMENT: January 3 2003, Tempe Arizona, Sun Devil Stadium.
COLLEGE FOOTBALL PLAYER: J.T. Barrett
COLLEGE BASKETBALL PLAYER: AARON CRAFT
NFL TEAM: Bengals
NHL TEAM: CBJ
NBA TEAM: nah
MLB TEAM: REDS
SOCCER TEAM: CREW
Recent Activity
Two words: Lawrence Phillips
Pat Summerall, but not for football. He and Ken Venturi were the voice of golf for many years on CBS and they were great.
Both on the same play. SMH.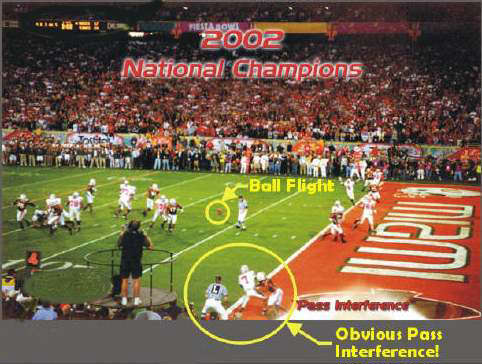 Actually I think Cowherd called him while Judge Judy was on and he just couldn't concentrate.
Holy smokes is that real?
I'll tell you why I hate Cowherd. The year Joey Votto of the Reds won NL MVP Cowherd was talking about how Votto shouldn't have been a candidate. His reasoning was that Votto's numbers were inflated because GABP is a launching pad yada yada. The guys on Cincinnati's ESPN affiliate called him out because all of Votto's offensive numbers were actually better on the road. The next day Cowherd went on a rant about "those guys are local hacks, I have a national show, Ohio is the armpit of America, there's a reason it's called flyover country, your teams haven't won championships in 50 years". So basically he went full asshole because he didn't do his research.
So, can someone explain how the Cleveland Glenville Tarblooders were left off that list?
The bonus of adding Maryland: Penn State finally gets a conference rival.
Brian has been calling him that for years. Which given Brian's history is hilarious.
He isn't starting this year? Lets suspend him "indefinitely" until we need him.....
Coaching staff recruits player hard to the end and a couple of days after signing day said recruits position coach leaves for another job: that's shady recruiting. Coaching staff recruits player but when the recruit gets hurt or coaching staff finds someone they like better they don't pull the offer or hell even return recruits calls: totally ok. As Bugs Bunny would say "that's rich".
Totally agree. Pardon my language, but how the fuck do you "lose contact" with someone you offered and accepted a commitment from?
I did enjoy this spin from Ace:
If there's a positive to be found in these two cases, it's that Harbaugh never formally pulled either player's scholarship, and both opened up their recruitments with enough time left in the process to find suitable landing spots.
and this comment sums up their delusion:
As for Harbaugh it's hard to believe he just cuts off contact with players. He's the definition of in your face..
It was a surge above and beyond normal usage.
There are uninvolved parents, there are involved parents who think their kid can do no wrong, and there are involved parents who work with their teachers/coaches for the best possible outcome for all involved. Only one of these situations is healthy.
Wow. That's all I've got.
My prediction: someone will finish up to an hour before the leaders and watch as they fall back, getting into a playoff or winning outright.* * disclaimer: I didn't think American Pharoah would win the Triple Crown, so I may be an idiot.
I kinda feel the same way about Seinfeld but it's probably because I've seen every episode 50 times.
I watched it a couple of days ago. That offense was offensive even with the big lead we racked up. Woof. But you could still see how special Braxton could be in a competent offense.
A bye week in 2016. You also have to remember future anniversaries falling on non-bye week Saturdays. Didn't we cover this with Ramzy's article on this?
Congrats, but I fear that the only way out of this is to call off the engagement. That or cheap envelopes for the invitations if you catch my drift.
Rumor has it that this is a shitty forum topic. Edit: was a shitty topic before the link was added.
I bet you are a lot of fun at parties.
I've never eaten one myself but have been in the vicinity. My ex girlfriend is a Marine reservist and she brought some MRE'S home from drill one weekend. To make a long story short, our dog wouldn't touch it, and she never refused food.