faux_maestro
---
Cbus
Member since 12 October 2011 | Blog
Favorites
SPORTS MOMENT: January 3 2003, Tempe Arizona, Sun Devil Stadium.
COLLEGE FOOTBALL PLAYER: J.T. Barrett
COLLEGE BASKETBALL PLAYER: AARON CRAFT
NFL TEAM: Bengals
NHL TEAM: CBJ
MLB TEAM: REDS
Recent Activity
I always wondered if the reason Brady Hoke recruited Taco Charlton was because he was hungry.
And that is your opinion- nothing more. Ok boss?
Everett Withers. But the point is that Urban isn't afraid to acknowledge the mistake and move to fix it.
As a teacher I have dealt with millennials (and younger) all day every day for a few years now. This stereotype really needs to die.
This kind of thinking needs to die a slow painful death.
My opinion: the issues with JT and the lack of elite playmakers were really issues with the offense. Playcalling, overall design, and individual position coaching. This is why we see some new faces on the offensive side. Really excited to see what happens next.
That would make sense and was my first thought when hearing this news.
This take is entirely too rational for this thread.
CINCINNATI USA!
I agree.
I hate the off season.
That was 2013. The cocaine whites with chrome lid were worn again in 2014 at Penn State. Reminder: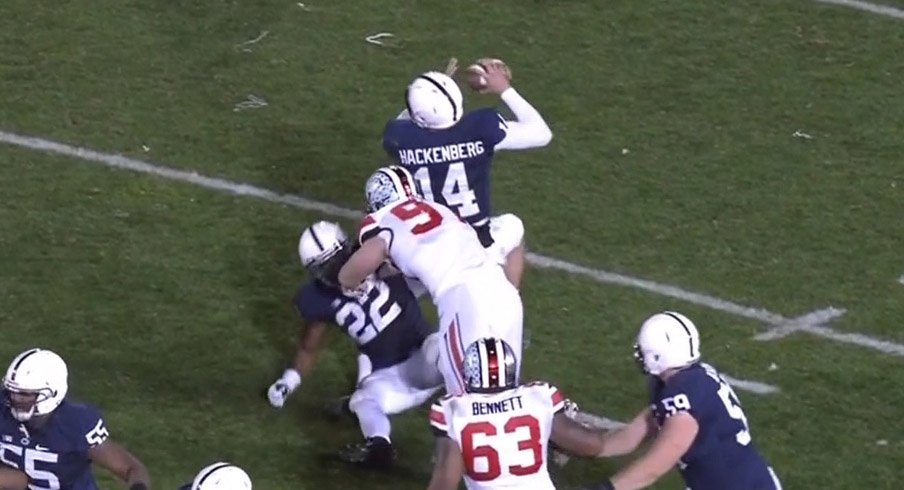 Yeah but at that time Ed had 2 years of great o-line play already in the books for us. And the 2014 line improved massively through the season. That is not the case with coach Studrawa.
Alt-write is now the preferred nomenclature.
The 2 fumbles were Weber going for extra yards. We were down, he wasn't getting the ball, he wanted so badly to make a play to help his team. I don't blame him one bit.
They already have a QB.
It is very difficult to make big changes during the season with limited practice time. Big changes come in the off-season, and we have seen Urban isn't afraid to make changes and make big hires (Chris Ash, Larry Johnson, Greg Schiano).
This take is bad and you should feel bad.
Funny, the MSU game you mention was kind of a stinker for Dontre. He fumbled a kickoff and had a couple of big dropped passes.
Whatever that bullshit gameplan was from last night, do the exact opposite.
Everett Withers calls bullshit on this take.
This is the most frustrating thing. Weber with 1 carry is so fucking dumb.
Down 17 now. Fuck.
They haven't been great in the big house either.
Yeah I believe that was their first ever win at Rutgers.