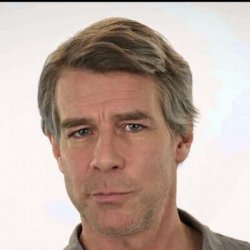 faux_maestro
---
Cbus
Member since 12 October 2011 | Blog
Helmet Stickers: 8,148 | Leaderboard
Voting Record: 23531 / 3703
Favorites
SPORTS MOMENT: January 3 2003, Tempe Arizona, Sun Devil Stadium.
COLLEGE FOOTBALL PLAYER: J.T. Barrett
COLLEGE BASKETBALL PLAYER: AARON CRAFT
NFL TEAM: Bengals
NHL TEAM: CBJ
NBA TEAM: nah
MLB TEAM: REDS
SOCCER TEAM: CREW
Recent Activity
Does it count as B1G domination if we win them all?
Just for clarity, Coach Dilly Bar isn't Jerry Kill.
I've been fortunate to know his older brother Wes for a few years, a terrific jazz saxophone player and graduate of OSU. Their parents raised them right.
Tippy Dye was also the athletic director at Northwestern, one of the AD's who voted for us to go to the Rose Bowl after the 1973 season.
First, thank you for your service. Second, I'll just leave this here: http://www.npr.org/templates/story/story.php?storyId=124119468
To begin with, she says, a crucial part of the brain — the frontal lobes — are not fully connected.
"It's the part of the brain that says: 'Is this a good idea? What is the consequence of this action?' "
Teenagers don't have as much of the fatty coating called myelin, or "white matter," that adults have in this area.
Recent studies show that neural insulation isn't complete until the mid-20s.
Not making excuses, just bringing a different perspective to the conversation.
Yes, this man. Who also happens to be Harbaugh's brother in law.
You claim he was making changes, but gave an exam with sexually inappropriate questions. An exam that goes towards your Degree.
That never happened. You are confusing an exam held by members of the band. That wasn't an officially sanctioned exam, and wasn't included in the grade for the course.
If my wife had been in the band, every time that song came up it would have been utterly inhuman for anyone to tell her to "grow a pair" and "man up" and "just have fun with it."
From the comments on here, and from what I hear from friends, this song wasn't even known, except by a very small number of people. It was never sung.
Conspiracy theorists, have at it: https://www.linkedin.com/pub/sharon-terlep/61/108/9b3
Sharon Terlep, author of the story, is an MSU grad. She previously worked for the Detroit News and Lansing State Journal.
I would also be willing to bet there's something coming up soon in the Jon Waters court case.
He played last year but hasn't taken snaps at H-back other than the spring game.
A buddy of mine had a Nissan 300zx but traded it in for whatever family sedan they had at the time when his wife got pregnant. He told me repeatedly "they both have the same engine". I told him "whatever helps you sleep at night".
Don't jinx it, it could still happen.
Paul Warfield was a running back in high school and at Ohio State. He was alo a hell of a color commentator when they used to show the replays of games on WOSU on Sundays.
I believe it. A couple of years ago I saw Stanley pull in to a fast food restaurant in a large van and went inside with about a dozen kids, probably 8-10 years old. Bought them all lunch. I'm thinking it was with some sort of church group or camp. Giving back to the community doesn't end for some of these guys when they stop playing for the Buckeyes.
I gotta hand it to you, you are consistently pleasant.
He's talking about yesterdays skull session being listed on the front page as the Sunday Skull Session.
The song was written by Randy Sparks.
The Big XII was penalized because their top 2 teams schedules were garbage.
Yup - it's just coach-speak (is that a word?)
It is, and so forth.
He will be on the sidelines after the first big hit from a safety. I still can't believe he didn't graduate transfer.
But what if they can't catch him?
Don't want to telegraph what we are doing to VT. I get it. Thing is, this team is so loaded it may not matter for most of the season.
The haterz can cluck all they want, I won't be able to hear them over the Nick Bosa boom.
Mid season? It took a game and a half last season.