faux_maestro
---
Cbus
Member since 12 October 2011 | Blog
Favorites
SPORTS MOMENT: January 3 2003, Tempe Arizona, Sun Devil Stadium.
COLLEGE FOOTBALL PLAYER: J.T. Barrett
COLLEGE BASKETBALL PLAYER: AARON CRAFT
NFL TEAM: Bengals
NHL TEAM: CBJ
MLB TEAM: REDS
Recent Activity
As stated above, fuck that dude.
When comparing coaches and saying "coach x=coach y" I want objectivity, not subjectivity. If we want to get into the other I guess we could somehow compare recruiting rankings and records. In that regard I would bet Thad would come out on top. Richt has had some unbelievable classes and done not really come close to a national championship, unlike Thad. The Chris Jent comment I am behind all the way (see my above comment). This iteration of the coaching staff has underwhelmed. Remember what happened to the football team and the defense with a shakeup of the staff (bringing in Ash and Johnson for Whithers and Vrable).
To limit Thad's numbers to just OSU then it is: 11 seasons completed, 5 regular season championships. There's also the 4 B1G tournament championships, the NIT championship, 2 final fours.
Mark Richt: 15 seasons, 2 conference championships. Thad Matta: 16 seasons, 8 regular season conference championships (between Butler, Xavier, and Ohio State). Is it still fair?
The original comment was "Thad won't win championships on a regular basis". Under that criteria it's only Coack K among active coaches.
I'm trying to stay positive considering the team has gotten better over the course of the year. Right now I'm hoping we see a shakeup of the staff, not Thad though. Some new blood among the assistants. We have lost a lot of good ones and it seems the current iteration is where we have seen the decline in performance. This isn't meant to take heat off Thad since he makes decisions regarding who the assistant coaches are.
And you are lying to yourself if you think he didn't end up with the highest bidder.
*dons tinfoil hat* NATIONAL SIGNING DAY CAN'T MELT 12W STEEL BEAMS.
What a bunch of losers.
Dude looks like an offensive line coach, and talks like it too. "Absolutely trying to gore people". I love it.
I get that if a player can't handle the spotlight then he shouldn't be playing here and that people will say shitty things online about players. But that doesn't mean that we should be encouraging people to say shitty things on this site.
I don't remember who but it has happened. It was a couple of years ago and my memory for names isn't so great.
Gotcha.
I don't like the idea of speculating on who's OSU career is about to be over, no matter the reason. Just seems a little crass to me. Invariably there will be that poster, as you say, who says so and so sucks and he should be gone. There have also been situations where there has been speculation about a player being out, it gets back to them, they get pissed, and they end up not being out. I just think it isn't something we need to get into. It will work itself out, and we will hear about it when it is time.
How bout we don't go there, k?
Jack Kramer and Paul Warfield FTW. Their call of the game winning touchdown against LSU was hilarious. Two minutes of silence other than an occasional giggle.
Lifer here. The first game that I remember was the win over #1 Iowa in 1985. I remember the lights and the glare off of the wet astroturf, Chris Spielman intercepting Chuck Long to seal the game. Good times.
so how do you say February then?
Came in ranked #7, went out (well, a lot of them) Undisputed. Not bad.
No the NY style place on High St. A Slice of New York, thought it used to be called Flying Pizza back in those days.
On a related note, did he ever pursue medical school?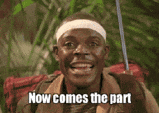 I swear I saw him in the flying pizza every single day eating 4 pieces of the Sicilian style.
Kevin Kurgis.
These infractions predate the current coaching staff, however.