faux_maestro
---
Cbus
Member since 12 October 2011 | Blog
Helmet Stickers: 3,862 | Leaderboard
Favorites
SPORTS MOMENT: January 3 2003, Tempe Arizona, Sun Devil Stadium.
COLLEGE FOOTBALL PLAYER: J.T. Barrett
COLLEGE BASKETBALL PLAYER: AARON CRAFT
NFL TEAM: Bengals
NHL TEAM: CBJ
NBA TEAM: nah
MLB TEAM: REDS
SOCCER TEAM: CREW
Recent Activity
Forgot about those other 2. Damn.
Imagine if you would, a senior Santonio Holmes on the 2006 Buckeye team.
No guarantees. We were preseason #5 to start 1987. Cris Carter gets booted, we had several quarterback injuries and Earle ended up getting fired after going 6-4-1. Play for today because you never know what will happen tomorrow. Go Bucks!
Johnny Footballol
The story I had heard was that Tress blew them away in the interview and the job was his but he decided to stay at YSU.
In Heuerman's defense he was a little banged up to start the season.
I imagine he would have been circle drill champion of all time.
You forgot the "fer gods sake" in that mantra.
Exactly my thought. We are right where we were in the "glory days". Ohio State and (a team from) Michigan are really good, the rest are meh to pathetic.
I'm shocked. This makes no sense unless there is some issue within the athletic department. There must be something we don't know about at play here, if this news is true.
They totally ruined my childhood. I remember watching OSU football starting in 1987 and graduated from OSU in June of 2002. I hate those bastards.
I absolutely love that SI story. Between the butthurt from the Miami players and that quote from Krenzel (if you got 1on1 I'm putting that bitch right on you), good stuff.
That isn't even a joke. The freemasons require the Chicago Bears and Michigan to throw games to get back at him personally. We joke about delusional fans but this man is truly mentally ill.
This is almost getting too pathetic. Almost.
John Brantley would like a word with you.
Not to be "that guy" (but I'm going to be anyway haha) Saban has 4 mNC's. Three at Bama and one at LSU in 2004.
Now, let's get Urban his third.
WAT
Bullshit
But do they have Los Guachos?
Random picture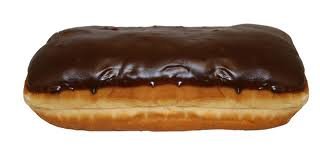 Who's Mark May?
Big nut made his presence known....made me puke a little so there's that.
My 2 favorite moments of the game (which brought a few tears) were: after the first td to Devin, Cardale is running back to the sideline with the biggest smile on his face, good for him to make a play like that, you know he's been waiting for the chance to do something other than hurdle some scrub for Maryland; and Michael Bennett making his first play in the Wisconsin backfield and puffing out his chest and pointing at th 53 on his chest. I knew we were in good shape and would take care of business after that.
Ohio State Buckeyes: beasts.