Fatpants
Moderator
---
Member since 25 June 2014 | Blog
Just a fat guy killing time at work. THE Ohio State University, Class of 98.
Favorites
SPORTS MOMENT: Always beating michigan
Recent Activity
You've been to Bianco in PHX. That place is legit.
#pizzasnobsunite
If the rumor is true ( re herbie leaking it and causing Miles to scuttle the deal), that's Herbie's greatest act as a Buckeye.
We know who they ended up hiring and how that worked out, twice.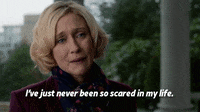 Meh. More September accolades for that team up north.
I don't see the reason to fire someone midseason because the team fields a shitty offense. Midseason firings should be good for Gary Moeller type events. (michigan fans don't like to talk about that)
It's the internet. Who needs qualifications?
If we had Washington and 4 quarters of Bosa, ND might score ten points.
Bosa was camped out in that backfield before he got tossed.
He might as well get something for it now. One of his kids or grandkids won't be too proud to get some money for the recipe.
It would be a lot easier to deal with if we had something to talk about between now and then.
It said proven national championship.
It makes more sense here.
Big fella has wheels too. Kicking the ball, getting downfield and navigating through the return team to run smack into someone at full speed is beyond the abilities of most fat guys.
I was talking about Buster. Woody was absolutely worthy.
Winfield would've blocked his ass.
Who in the hell decided to let the pugilist do it?
There is one, but it's just hidden.
It's here:
Three games before a championship and we get that thread!
Tom "the second greatest coach ever" Herman got some of that action too.
Firing an assistant during the season is something a head coach does to take the heat off himself. I can't remember it happening from the Cooper years on.
Before posting, consider whether or not you want to be an Internet tough guy that shits on a teenager that just wanted to be a Buckeye.
Good thing that kid isn't growing up as a Browns fan.