Fatpants
---
Member since 25 June 2014 | Blog
Helmet Stickers: 38,337 | Leaderboard
Voting Record: 27754 / 882
Just a fat guy killing time at work. THE Ohio State University, Class of 98.
Favorites
SPORTS MOMENT: Cie Grant in Ken Dorsey's face for the win
COLLEGE FOOTBALL PLAYER: Marcus Hall, for the obvious
COLLEGE BASKETBALL PLAYER: Meh
NFL TEAM: Meh
NHL TEAM: Whuh?
NBA TEAM: Blah
MLB TEAM: Boring
SOCCER TEAM: Hockey on grass. Meh.
Recent Activity
Don't cops use laser now anyway?
For as long as college football has been around, coaches have borrowed traditions or stolen ideas
so why complain about it?
cough-cough-narduzzi-cough
It will not be as hostile as penn state. I think there's only 60K some seats in that backwater.
Thanks, maybe Desmond has an 11w account!
Desmond is a michigan homer buffoon.
I'm thinking it's real buttercream
By the way, I won't be offended if you wanted to call me fat and then apologize by sending me cupcakes.
They can be fined in the NFL. They're also allowed to make money in the NFL. Even the minimum salary for a rookie is some good scratch.
It was such a great tool to teach accountability that your AD killed it the moment it came to light.
And dirty dorm rooms, and certain penalties in games...
And Bud Foster will be like: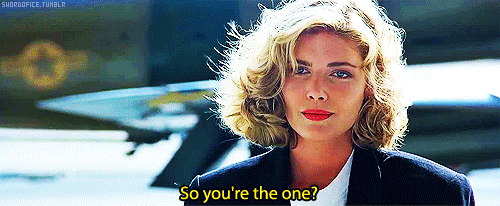 Yeah, I think if Bud tries that Bear crap again there's going to be ten guys in the box watching #1 go around the corner.
That's a good example of what happens when you elect to stop and get hit as opposed to stepping up and delivering a blow.
The kid even got lower than Clark and still ate it. Impressive.
"C'mere big fella..."
I fell compelled to explain

http://toilet-guru.com/snorkel.php
I think lots of young guys have acted stupidly in pursuit of certain things but it's the GOING BACK that elevates the stupidity.
Maybe Geno had a towel draped over his head in the locker room and it just caused a nasty flashback
There's definite risks to pulling something like that on a D1 defensive end
Congrats Frank, you and Tommy Tuberville had the same great idea.

My two year old already knows that "no hit" is a rule
If your foot falls asleep when you're in a public bathroom DO NOT TAP IT ON THE FLOOR TO WAKE IT UP
A beautiful woman contacts you via social media offering certain favors. You go to her house and she refuses to come out from under the blanket. You:
A) Leave because something isn't right
B) Leave, then come back just to make sure
C) Clock the shrouded figure
D) I'm sure she's telling the truth, drop them drawers
E) Don't be an idiot, beautiful women don't chase random dudes on facebook