FairfaxBuckeye
---
Member since 27 August 2013 | Blog
Helmet Stickers: 2,457 | Leaderboard
Voting Record: 2480 / 702
Recent Activity
A MLS work stoppage would be a very poor decision by all involved.
He's not a running back - he's a WR/H-Back/Slot/RB
This appears to be the early leader for most often answered question about the 2016 class.
Charles Csuri, World War II veteran, serving from 1943-1946, and awarded a Bronze Star for heroism in the Battle of the Bulge. Was an All-American and MVP for the 1942 National Championship team.
Per Birm, Auston Robertson and Austin Mack plan on announcing their decisions together on June 7 in Fort Wayne at the Redefining Athletic Standards Camp.
http://www.elevenwarriors.com/ohio-state-football-recruiting/2015/02/50539/defensive-line-options-abound-in-2016-buckeyes-searching-for-new-bullets
In the same article, it is mentioned that Bosa may be before he starts his Senior season and Terrell Hall perhaps in the Summer.
Consider the source. That map is brought to you by the same people that think there was a bad call on this play.
Finally, a thread about hookers ...
Good stuff Birm! I feel pretty confident we hold on to Judson, though the S Florida boys are always unpredictable.
While I agree out-of-state recruits can be unpredictable, Cocoa, FL is not in S Florida, FWIW
Great article! Thank you!
So the Bears never asked for permission to interview Drayton?

Or did they ask Smith, who never told Meyer?

Or did they never say anything whatsoever to Drayton until the day after NSD, when the whole thing (permission, interview, hiring decision, offer, acceptance, announcement) was concluded in a matter of hours?

Does anybody believe any one of those scenarios?
There are certainly other scenarios. This one, for example:
-Bears didn't contact Ohio State. They are under no obligation to do so. It is not that hard to believe that an NFL team wouldn't contact a University while they are doing a search.
-Drayton's agent was working with the Bears' search committee . Drayton not directly involved with Bears until afternoon/evening of signing day, and didn't say anything to anyone at Ohio State until the evening of signing day, when he knew the Bears were serious and when he set up the trip and interview to Chicago.
Not unreasonable, unless you are looking to make an issue out of something that has already been resolved by the interested parties.
That appears to be the jerseys from last year and a Pro Bowl jersey.
Nothing to do with Nike. Some designer who is just playing around.
If Urban is good with the situation with Wilcher then that's more than good enough for me.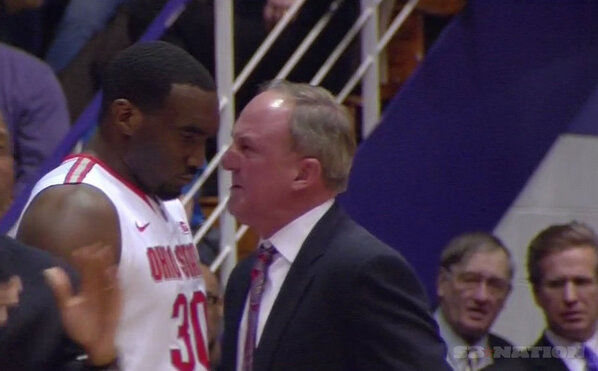 A genuinely good guy, in addition to being a Buckeye legend!
"Debacle" seems a bit strong to describe running out of t-shirts.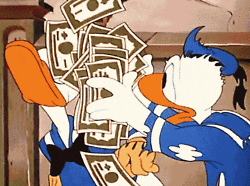 It's too bad more fans don't follow Meyer's example....
I very seriously doubt that any person in their right mind would choose which university to attend because of what a fan base says or does, negative or positive
As the ONLY reason, I agree.
As a factor in the decision, I can certainly see a fan base's actions negatively affecting a recruit's feelings toward a school. And, there have been examples of recruits, and parents of recruits mentioning that it affects them.