FairfaxBuckeye
---
Member since 27 August 2013 | Blog
Recent Activity
Layoffs suck, regardless of who is involved.
Club Seats are not cushioned.
Thank you, Birm, for all the fantastic coverage. You really do an outstanding job (along with all those involved with making 11W the great site that it is).
Enjoy a very well deserved, and probably overdue, break this weekend.
In terms of hoping he is drafted highly, and has a long, successful NFL career and life, yes.
In terms of any "bragging rights" about "x number of Ohio State players were drafted (in the first round), etc., no.
Yes, here is his coaching experience:
2013 Cornerbacks/Special Teams Coord Ohio State
2012 Cornerbacks Ohio State
2009-11 Assoc. Head Coach/DBs/Special Teams Cincinnati
2007-08 Defensive Backs Cincinnati
1991-06 Head Coach Colerain H.S.
1989-90 Head Coach Loveland H.S.
1985-88 Assistant Coach Lakota H.S.
1983-84 Assistant Coach Greenhills H.S.
the sight isn't perfect
Have you tried glasses?
OSU football has been played for a hundred years without "roster management"
Since there have been scholarship limits, there has been "roster management".
Sometimes your first choice doesn't always turn out to be the best choice.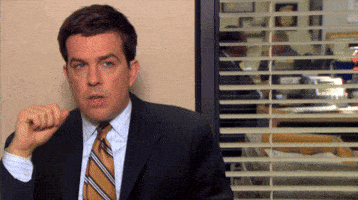 Remaining Targets:
Mecole Hardman, ATH Elberton, GA: Announcing 8:30AM Wednesday. (Expected to Georgia)
Malik Harrison, ATH Columbus, OH: Announcing at 10:00 a.m. on Wednesday (Expected to Ohio State)
Rodjay Burns, DB Louisville, KY: Committed to Ohio State, but still considering a flip back to Louisville
Malcolm Pridgeon, OT JUCO: Announcement expected any time (Ohio State , Baylor)
Jamar King, DT JUCO: Announcement expected at any time (Alabama, Ohio State, or UCF)
Carlos Becker, CB Kissimmee, FL: Announcement at 9:30AM on Wednesday (Expected Florida State)
K'von Wallace, CB Highland Springs, VA: Deciding on Wednesday (Ohio State, Clemson, others being considered)
http://www.elevenwarriors.com/the-ohio-state-university/2016/01/67071/the-afroduck-is-dead-long-live-the-afroduck
http://www.dispatch.com/content/stories/local/2016/01/27/afroduck-dies-city-mourns.html
What did you read, and where?
Sorry for your loss.
I can pass along my personal experience: My Grandmother on my Dad's side of the family passed away when I was 7 years old, and her casket was open for the funeral. For me, that is how I remember my Grandmother. It is an image I have never forgotten, and I wish I had not seen her in the casket.
Ever since then, I have never viewed anyone in an open casket.
The team doesn't drive everywhere together.
It was in Columbus, before the team flew to Phoenix.
So again you believe one should profit due to lack of information
If you can explain how the original poster profits from selling tickets at face value, I would appreciate it.
The only thing that could absolve my #online anger about these snubs is watching Cam Newton dab on the Undefeated '76 Dolphins before ripping the Lombardi out of Orange Roger Goodell's hands and spiking it into the ground in disgust.
It will make the '72 Dolphins even more pissed off that Newton mistakes them for the 6-8 1976 team.
Or, they could leave the Rose Bowl at 5:00PM ET, and play the Playoff games before and after it.
The Sugar Bowl can be played on New Year's Eve when not a Playoff game, as it has several times in the 70s, and then two spots are open on New Year's Day.
In the past the Cotton Bowl was an early game on New Year's Day and the Orange Bowl was the night game, so it is not a stretch to play them that way, now.
Not sure why they would pull out of the NCAA, as the College Football Playoff is not an officially sanctioned championship event by the NCAA.
The CFP can expand, if they desire to do so.
Try this link:
http://www.helmethut.com/College/Ohio%20State/osuindex.html
Yes, because ADULTS don't ever get arrested for drunk driving, or solicitation, and they never call in to work "sick".