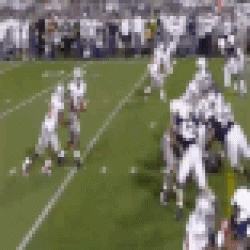 factor11
---
Member since 14 August 2011 | Blog
Favorites
COLLEGE FOOTBALL PLAYER: Troy Smith
COLLEGE BASKETBALL PLAYER: The Villian
NFL TEAM: Cowboys
NHL TEAM: Blue Jackets
NBA TEAM: Wizards... I know
MLB TEAM: Indians
SOCCER TEAM: Crew
Recent Activity
99,000
That was such a great match, amazing at such a young age
Welp, now that you mention it I see this as inevitable. Tell me the following does not sound like article titles Ramzy would use AND you can't imagine the topic at hand. (Bonus: Per 'Rule 34' we can say with certainty that these are also porno films). At least the ads we all normally see would match the content at that point.
South of Heaven
Seasons in the Abyss
Undisputed Attitude
Just Saying...
Yea, lets give them the benefit of the doubt and hope they didnt realize it was Kenny. Which brings the racist question back into play though...
-WoW (Draenor is quite a lot of fun, harkens back to that old exploration feel)
-Final Fantasy Series (specific mention of 7 here)
-GTA (so many fun times to be had)
-Bioshock Infinite
-NCAA Football (I'm debating whether or not I've played this or WoW more, nevermind, its definitely WoW)
Edit: Honorable mentions Goldeneye, Mario Kart, Super Smash Bros., and CoD/Battlefront.
Any one remember Mutant League Football?
Perhaps consider being a little less neurotic. I've seen you comment here since I've been a member and it appears you are a little too sensitive to people's lack of interest on your posts or any disagreement via comments/downvotes on your blocks of text. It is an internet forum.
Regardless, it is nice to see a Buckeye with passion who takes the time to write out said posts... just quit taking yourself so seriously :)
Edit: Also I see Deltona, Lake Mary saying Hello
Appreciate the response, keep em comin
Matt, what program/service do you use to generate these infographics? Does it have anything to do with aws? Every week they're great, really appreciate them.
My favorite moment of this video starts at 2:10ish, Bosa hanging out with his boys destroying OLs, rocking QBs, B1G take notice. Larry Johnson has them on point, and on rotation, the #Crushing is active.
I truly hate the commentariat here sometimes... such a lack of perspective.
Chris Brown's smartfootball.com is a pretty great site that is referenced often. A quick google search also found this.
that goal at the end is sick!!!
Hey you! Yea you! I know you! Nah only joking, very glad to have you back commenting Andy
This was fantastic. Thanks for putting in the work. Hopefully it catches on with other fan bases.
No, just no. You absolutely did not say the same thing. Punks and thugs are not listed in the message you're replying to. Neither is generalizing about an entire generation of players or giving up rooting for the Buckeyes.
Are you a troll? The comments you have made over the past day have been plain ridiculous.
perspective on Johnny football is spot on.. rock on Mr. Johnny... and the people who expect him to be a saint/role model, well that's your problem, prerogative, and NO (could've gone for alliteration here but NO)
oh god that was fantastic
Since I've been watching FNL a lot recently the group motto was awesome...
"Clear eyes, rosy cheeks, can't lose."
EDIT: Add More Spots PLEASE!