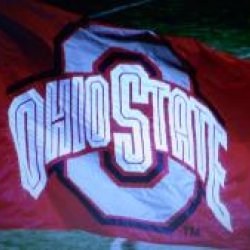 Eye27
---
Ohio
Member since 10 October 2012 | Blog
Helmet Stickers: 234 | Leaderboard
Voting Record: 47 / 1
Favorites
NBA TEAM: Cleveland Cavaliers
MLB TEAM: Cleveland Indians
Recent Activity
Don't let the door hit you in the a** on the way out!
From what I heard, Joey Bosa can't get a cold. A cold gets Joey Bosa.
Wouldn't it be cool to see Chris Carter make some big plays against the run?
I saw Sammons play basketball last winter. It is amazing to watch him get up and down the court. Amazing athletic ability even if he is really undeveloped as a football player so far.
Someone told me last night that there is a rumor going around that some people are going to wear white to protest the firing of Jon Waters. Anyone else hear this?
I think that Braxton's injury makes the season more interesting and takes some of the pressure off. I know that sounds weird but guys may be able to play a little looser since the national expectations are a little lower. I always enjoy feeling like an underdog than being the favorite and not being able to live up to expectations.
I spend a couple of weeks in Lavallette at the shore every summer. I will give you a ride and drop you off in Columbus on my way back through. You should not be deprived any longer.
By the way, if you ever get over to the Lavallette boardwalk, look for my family's "Go Bucks" message in the fundraiser boards they did after Sandy. It's at the end of Philadelphia Avenue.
Yes. I was not aware that he was ever offered by OSU. Noah blew up really quickly on the recruiting scene with his measurable. Really only really played two years of full time varsity football due to injuries and accepted the scholarship from Michigan early in his senior season.
That is exactly what happened to my friend's son last year. The whole family had always been a big OSU family like a lot of kid's growing up in Ohio. After he committed to Michigan and their season wasn't going well, I asked my friend what would happen if Ohio State started recruiting him again. His answer was that too many bridges were burned at that point to consider a flip. Also, you build relationships with other recruits and the coaches and even the coaches families. It is harder to flip than you think. Of course, it never came up because they never really got another strong push from the OSU coaching staff.
As Dan Dakich likes to say "Water finds its level" meaning although some schools may seem to be hot now, in the end the best recruiters and schools will get their guys eventually and it will all work out.
I voted for Sullinger but I agree that Dials was a great post player when there were not a lot of other options offensively on the team. Dials dealt with a lot of traffic in the post.
Loved every second of that video!
I agree completely about Hoke as a person. Seems like the type of guy that would be great to hang out with. I can't stand Michigan enough to really get into an analysis of whether or not he is a good coach. I would actually have to watch them play to do that.
I'm not sure that I was ever cool, but man I did a lot of stupid things in college. I hope that my 17 year old son never finds out about those things. Of course, my bigger fear will be when my 15 year old daughter heads off to school. I hope she doesn't run into someone who acted like I did in my college years.
The 18 to 22 year old me misses Papa Joes very much. (Yes the drinking age was 18 when I got to campus in 1985) The 46 year old me probably wouldn't appreciate Papa Joes.
He was also a defensive back in high school. My guess is that he would probably be put on that side of the ball. Even in basketball, defense is his specialty. He might force some fumbles and grab some interceptions. Of course, taking a charge wouldn't be a skill that would help on the gridiron.
Seems to have pretty good hands in this video. I also like that he blocks shots with either hand.
The old blood pressure is now on its way down. Thanks for posting.
"The legend of Dontre Wilson"
Wow. What a standard to have to live up to! No pressure.
Seriously though, I am so excited to see the offense this year.
All these gif's are great. It makes me wish I had something cool to add. Oh well.
That might be a recruiting no no, but he could just talk to Eli Apple from NJ.
How awesome is technology in the 21st century?! I feel like I am there even though I am nowhere near Columbus. Thanks so much to the 11W staff!!!
If there isn't any room for Gesicki, I would guess that it would leave Brown out as well.
I would be more concerned about Northwestern than either of these games however, we can't take anyone too lightly and I'm sure the coaches will stress that.
The real problem with relegation has to do with the difference between a professional league and college football. A professional sports team has many ways that they can attempt to change their team in order to avoid relegation or to get back to the upper division. Trades and free agent signings are just two of them. A team in NCAA football is very limited in how they obtain players for their roster (unless you want to break the rules). Recruiting gets even more difficult when you are dropped to a lower division/conference and have to try to sell your position to recruits. This is similar to what PSU is going through right now in attempting to bring in players who can't compete for a championship. Relegation benefits the traditional power schools more than it does the marginal team that has a good season every once in awhile.