Ethos
---
Planet Earth
Member since 28 November 2011 | Blog
Helmet Stickers: 1,959 | Leaderboard
Favorites
SPORTS MOMENT: Watching Bollman Leave.
COLLEGE FOOTBALL PLAYER: John Simon aka The Beast
NBA TEAM: Cavs
Recent Activity
If that doesn't put him on the short watch list then nothing will.
The offense is very very young. Also I can't believe you just asked for Bollman.
You all figured this season was blown without Miller, now that we get some wins everybody is giving the offensive staff shit. We still don't have Miller folks and our Backup is a freshman. I think you all need to bring your expectations back down to the level they were before the season started when you found out about Miller.
...get's schooled by a 90 year old Notre Dame football coach on a daily basis.
I want him to save that energy for an SEC team in the playoffs or NC. 100 points on one of those assholes would be fucking hilarious.
Penn State hasn't done anything that has caused great concern in our history for a very long time. MSU has destroyed our title hopes, Wisconsin has claimed Rose Bowl berths (then lost them badly) during our down years. Penn State has done nothing close to that. Rivalry's are sprung by major events (we weren't always rivals with Michigan either folks, but Woody and Bo made it what it is today), Penn State has not consistently been a part of any of our major events.
They are a tough team to play that occasionally beats us
, that's it. Just like Nebraska.
I would just like to take this time to thank Ohio State, and all of buckeye land for rescuing me from central Pennsylvania. I was a lonely, sad highschool senior when I made my decision, and I have been improving in my recovery ever since.
#buckeyeshealeverything
exactly, I enjoyed the fact that Katy Perry had more success on gameday then any of those idiots.
Holy Buckeye!
Dude your name matches your answers. Thank you so much! I am passing this info on to every buckeye fan in my company that travels! This is awesome thanks!
Ethos
Let's not look past the champ game again this year if we beat msu mmmkay?
Dj you did an awful job blocking out Ashley's name there
What people forget is the B1G makes more money in research dollars then they would ever make in football or all the sports combined. Purdue stays because Purdue contributes to an even larger pot the schools take from which is research. The power of the conferences combines research dollars allows them to pick up huge contracts with the government and other corporations. This in turn brings in much more money into the school then football ever could.
Football makes money, but as it always noted, the B1G cares about the educational side of it more because it makes more money. The SEC has is fucking backwards, because their research system (outside vanderbilt and Florida) sucks.
And now possibly you have ebola.
The shoe will be silent, in the 4th quarter when were up by 4 TD's...
Monty Python auto-upvote engaged.
Exactly this. Anybody that thinks Ohio STate is cleaner then the worst SEC school needs a wake-up call.
I travel 50% of hte year with my job, both internationally and domestically. I'm not worried about it.
Slow down man. It'll come.
"Hey Coach, yeah I noticed something odd, you guys run Dave...a lot."
I think it is more him offering some stuff he saw first, and then asking, but this would be a much better way to ask.
Megatron: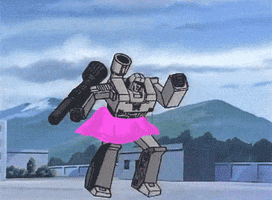 WHY?!! Why do you guys stick with this?! It makes no sense! There are 12 other teams that we can choose from that could "replace" michigan. I don't know, MSU comes to mind? How about Nebraska, or those assholes in Wisconsin? I mean seriously. We don't need them. They have sucked for OVER 10 years (#2 ranking being a very very odd-out year).
I think the COY is a "Hey, he's a nice guy" award, and since most B1G coaches despise Ohio State, we never win cause our coach is always an "asshole".