Ethos
---
Planet Earth
Member since 28 November 2011 | Blog
Helmet Stickers: 4,127 | Leaderboard
Voting Record: 2255 / 51
Favorites
SPORTS MOMENT: Watching Bollman Leave.
COLLEGE FOOTBALL PLAYER: John Simon aka The Beast
NBA TEAM: Cavs
Recent Activity
Interesting read on the sloopy origins. Thanks for the article Ramzy.
The fight in Buffalo must have been pretty intense
How dare you? The "F" Word is the most amazing word ever. It can be used as a transitive verb, intransitive verb, adjective, adverb, adverb enhancing an adjective, a noun, part of a word, and as almost an entire sentence. Proof:
blueprint designed by Hazell and Burke to turn Purdue football into a championship program.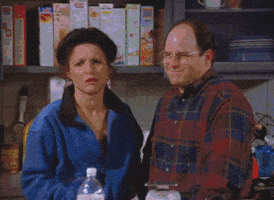 ??
CRT projector: Small cathode ray tubes create the image in the same manner that a traditional CRT television does, which is by firing a beam of electrons onto a phosphor-coated screen and then the image is projected to a large screen. This is done to overcome the limit of size of cathode ray tube which is about 40 inches. Normally 3 CRTs are used, one red, one green and one blue, aligned so the colors mix correctly on the projected image
source:
The official source of the internet, wikipedia.
Ya know its unfortunate whats happened there cause I really like Wilson and I just don't see that guy pulling that shitty place out of the gutter. He's a great coach, it's just...Indiana man.
Uh...Twice your income. Not 4x.
Get the water backup man. Unless of course you are out in the country, then your generator should be automatic.
https://www.youtube.com/watch?v=H8jAWAZ6TyY
Just a note that his price is outrageous, got one for 650 installed and that included both pumps.
I do not understand anyone that has a finished basement not having a backup pump. That makes no sense. If your house has a pump, you need to spend the cash and get a backup. It lowers your insurance rates, and you don't have to deal with this shit either. They make water powered pumps now so you don't have to even deal with a battery anymore. It just hooks up to your water system and the power of the water pressure runs the thing. It amazing. Get a backup pump people. Learn from Meyer's lesson.
Obviously Meyer is kicking players off the team to get to the 85...oh
I wrote this on a piece of paper and placed it on the cubicle wall of the guy next to me. He is a michigan grad. It took him a while to figure out what it was, then he tossed it at me in disgust.
Me neither. That's pretty epic.
so why was everyone mad at the refs? Article only mentioned that one questionable red card?
well that got out of hand quickly...
With Miller behind center, we can finally have our diamond formation. Zeke, Miller, Wilson, and Marshall
I believe if he wins the job, you will support it because #InUrbanWeTrust
yeah but he also lost some games too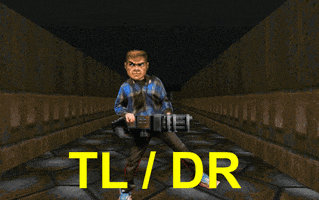 I would like to present this as Exhibit A on how you comment without being an asshole about saying you don't want someone to play on your team but you wish them well.
So if Urban Meyer selects Braxton, I suppose you will just not bother watching this season since you already know the outcome?
I laughed when was pressuring him for an answer, counting down from 5. I have a feeling he does that a lot to his players to get a decision. That is Urban right there, always about the pressure.
seriously, georgeville or whatever the hell name it is, is screwing people over. Perhaps this kid is just a robin hood?
Although this is funny, I believe his team will no longer be able to recruit up there. You should never burn a whole states worth of possible future recruits.
Why is Kirk Ferentz not on this list? I mean what the fuck?