Ethos
---
Planet Earth
Member since 28 November 2011 | Blog
Helmet Stickers: 1,921 | Leaderboard
Favorites
SPORTS MOMENT: Watching Bollman Leave.
COLLEGE FOOTBALL PLAYER: John Simon aka The Beast
NBA TEAM: Cavs
Recent Activity
Let's not look past the champ game again this year if we beat msu mmmkay?
Dj you did an awful job blocking out Ashley's name there
What people forget is the B1G makes more money in research dollars then they would ever make in football or all the sports combined. Purdue stays because Purdue contributes to an even larger pot the schools take from which is research. The power of the conferences combines research dollars allows them to pick up huge contracts with the government and other corporations. This in turn brings in much more money into the school then football ever could.
Football makes money, but as it always noted, the B1G cares about the educational side of it more because it makes more money. The SEC has is fucking backwards, because their research system (outside vanderbilt and Florida) sucks.
And now possibly you have ebola.
The shoe will be silent, in the 4th quarter when were up by 4 TD's...
Monty Python auto-upvote engaged.
Exactly this. Anybody that thinks Ohio STate is cleaner then the worst SEC school needs a wake-up call.
I travel 50% of hte year with my job, both internationally and domestically. I'm not worried about it.
Slow down man. It'll come.
"Hey Coach, yeah I noticed something odd, you guys run Dave...a lot."
I think it is more him offering some stuff he saw first, and then asking, but this would be a much better way to ask.
Megatron: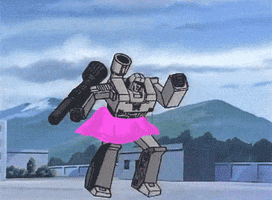 WHY?!! Why do you guys stick with this?! It makes no sense! There are 12 other teams that we can choose from that could "replace" michigan. I don't know, MSU comes to mind? How about Nebraska, or those assholes in Wisconsin? I mean seriously. We don't need them. They have sucked for OVER 10 years (#2 ranking being a very very odd-out year).
I think the COY is a "Hey, he's a nice guy" award, and since most B1G coaches despise Ohio State, we never win cause our coach is always an "asshole".
I get goose bumps when the Anthem is sung properly like that.
So what stops a guy from approaching such and such 5 star recruit and saying, hey, if you sign the paperwork for OSU, i'll give you 50,000 for you to sign this piece of cloth I found in my car.
Most people did. Affordable cable internet wasn't around till about 2002/3
Couldn't have said this any better. This is exactly my thoughts. You start down the slippery slop of paying for autographs and it can easily turn into an out to provide a player a few thousand for a cherished signed oak leaf you find on the ground in front of him.
People actually watch those parades? I don't think I ever saw a OSU homecoming parade. Do we have those?
however somebody dumped a bunch of garbage into that dump truck.
Moonlighting police isn't anything new. When I worked at the theatre (who hasn't?) off campus by target they used to hire 2-3 police officers to stand around in the lobby and assist with kicking people out when they got out of hand for the night showings. They were in full uniform and I was glad they were there.
Playoff and any SEC team. In fact both SEC teams.
1) Beat the 1st SEC team in round 1
2) beat the 2nd in the championship
3) Give Saban a Noogie
4) Give Les Miles a high five and share some grass
These are all on my bucket list.
you wouldn't even have to change that hotdog picture much
if this happens it would be so fucking hilarious
bah meant that to go under AC's post