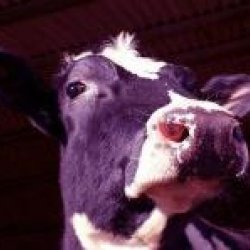 Eph97
---
Orlando, FL (via Mansfield, OH)
Member since 31 July 2013 | Blog
Helmet Stickers: 136 | Leaderboard
Favorites
SPORTS MOMENT: OSU winning the BCS national championship in 2002
Cleveland Indians beating the New York Yankees in MLB playoffs 1997
COLLEGE FOOTBALL PLAYER: Troy Smith
COLLEGE BASKETBALL PLAYER: Jimmy Jackson
NFL TEAM: Cleveland Browns
Recent Activity
More like 10% of his class. Cuts and mysterious medical hardship scholarships to come...
Just read over that article again how an SEC booster operates. I'm all for boosters or whoever paying these kids. OSU would certainly fare very well in that scenario.
A kid from NJ going all the way to Alabama is something you just have to SMH. Not to be too sour grapes about it, but the first thing that came to mind hearing about Fitzpatrick and Edwards decommiting was that article about how SEC boosters operate.
As a Browns fan I agree completely. First, we wouldn't be talking about 40 years old mistakes if Marty didn't go into a shell and play that suckass prevent D against Denver leading to The Drive.
Second, so many blown first round picks in the last 14 years. They passed on LaDanlian Thomlinson, Donovan McNabb, Adrian Peterson, etc.
I am impressed by Franklin as a recruiter. No bowl game, scholarship restrictions, probably going to lose big the next 2 seasons, and still getting kids to sign on is no small feat.
However, I trust in Meyer and expect the usual top 3 class when it's all said and done. Also, will these recruits stick with Franklin if PSU has a horrible year, like most expect?
I'll take whoever wins more. No one knows how any of these guys are for real. Earle Bruce ostensibly cared about his players, but he was 9-3 every year and had OSU in obscurity for the entire 1980's. No one is going to care years from now whether Tressel or Meyer were nice guys. Only the championships or lack thereof and wins against Michigan are going to be remembered. That's all I care about.
Personally, I also like how Meyer is more frank and less corporate speak than Tressel. However, I will grant that Meyer doesn't seem like a nice guy and is more like Saban. In particular, I remember that press conference after Christian Bryant was injured and Meyer was talking about it. It just seemed fake and he was acting as if were so upset.
I'd suspect all non-SEC teams would be doing a lot better in the wins and losses columns if they played by SEC "rules", e.g., oversigning and illegal benefits for recruits. Not saying the $500 handshake doesn't happen at OSU or elsewhere in the B1G, but the benefits and organization of getting the benefits to the players is at another level. Check out this article on the SEC bagman: http://www.sbnation.com/college-football/2014/4/10/5594348/college-football-bag-man-interview
Yeah that's weird. Maybe karma for grabbing Dante Booker, whose dad played at Auburn? I'll take that trade though.
I'm sort of coming around to Tressel's philosophy of locking down Ohio. It ensured a steady, gauranteed pipeline and really hurt Michigan. A little bit of Florida and PA recruits thrown in. The talent was there to beat the elite teams those teams lost to (Florida, USC, LSU, Texas) since a lot of those guys made the pro's. The unimaginative/conservative playcalling on offense which left the defense on the field way too long did them in.
It will be interesting to see for sure if the upgraded talent Urbs is bringing in will be enough to overcome the Ohio talent now going to UM, MSU, etc.
Sad to say, but the scandal was beneficial for PSU in that it was a forced purge of Paterno and his entire regime. Otherwise, they might have been stuck with Paterno a few more years and a holdover like Tom Bradley after Paterno retired or died.
This post was cut and posted on one of the Nitters boards. They are riding high and actually think Urban is scared of Franklin. Talk about delusional. They have had about the same amount of success against OSU as Wisconsin has had while they've been in the league. For some reason, I think Urban will be just fine come February.
Kentucky basketball is like Alabama football: both programs buy players openly with impunity and no one does anything about it. Calipari is as slimey as they come.
Gene Smith did us no favors when he didn't use his pull on the selection committee to avoid putting OSU and UK in the same bracket in '11. Can that man not do anything right?
Hope he commits sooner than later. It's getting kinda annoying hearing the Nitters yapping about their early recruiting wins.
I don't dislike Calipari for going after one and done's like most people hate him for. If Matta could get the Oden's and Conley's every year, I'd be doing back flips. Remember, those 2 one and done's took OSU the furthest in the tourney since the 1960's.
I dislike Calipari because I think he's a sleazy used car salesperson who's probably buying players through shady backchannels, just like Alabama in football.
Wisconsin. Can't stand Calipari and UK. Can't stand Florida. Wisconsin winning will help OSU recruiting, and I like to see different teams win the title.
Can never pull for Michigan in any sport. Glad they lost to UK.
Just let boosters pay whatever they want, in essence becoming benefactors to players. Also, let players sell their autographs. It is un-American to not get paid. What a joke when Gene Smith gets a bonus for a wrestler winning a title. Why should Nick Saban earn $7 million a year based on the labor of 18-22 year olds playing for in-state tuition worth only $25k a year? Saban isn't risking injury while his players are.
No other industry allows this collusion and one-sidedness where the employer has all the power.
Franklin is off to a hot start as expected, just like Hoke was. He can sell early playing time and say whatever he wants to recruits without a record to hinder him. His on field results will determine how he does going forward. Hoke's recruiting has started to flounder based on his on field results. My guess is Urban will close strongly just like's done in the past. If anything, I expect recruiting to be even stronger with the Larry Johnson addition to the staff. It's early and OSU doesn't have to be desperate to take recruits.
Jesse Owens is considered the greatest athlete in US Track and Field history. He is the greatest athlete that OSU has ever produced. The man is in a league of his own.
I think he's paid fair.Hasn't really done much to warrant a raise; no B1G championships or bowl wins. Make a playoff appearance and get a bump. Raising him now would just make it seem like OSU has a slavish devotion to football, like Alabama, and isn't a respected academic institution.
Isn't it cute to see all the Walvy's coming out of the woodwork after being in the gutter for a decade?
Matta had some misses in recent recruiting and it caught up with him. With the talent coming next year, OSU bball isn't going away anytime soon. More final four appearances than any other school in the B1G.
Bad team or not, it still sucks losing. Wish they can win it all sometime in my lifetime. Still stings thinking about how the 92' team (my favorite team growing up) was robbed by paid professionals masquerading as college students. 2nd worst loss for me was Oden and Conley. Couldn't win it all with 2 lottery picks. SMH. Is OSU bball cursed? Johnny come lately teams like Florida have won multiple titles in that span.
Just mind blowing that OSU could even lose an elite prospect it has signed to MSU. Cherry on top is Bollman vs. Warriner. The kid must be making an irrational choice based on something else (gf? friends?) if he goes to MSU. You can't even argue about playing time because he'd be able to legitimately compete for a spot next year with his talent.
If McDowell does visit i think LJ sr. closes him. Hopefully McDowell gets sucked in by the OSU mystique when he's on campus and the idea of being coached by the legendary LJ sr., on the way to winning a national championship. That's pretty compelling for any defensive lineman.
What's the latest on Derrick Nnadi?