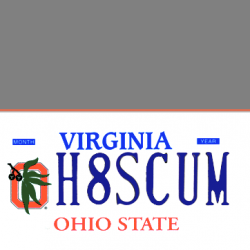 Enzo
---
Member since 31 May 2011 | Blog
Recent Activity
Is anybody really stunned?
Matta's a good guy, but he isn't getting through to this team. Either that or he's just not recruiting very well.
Defense gave up 17 points despite having to defend short fields the entire first half and most of the 3rd quarter. They scored a TD, recovered a fumble at the 1 yd line, and set up a 2nd TD. Not sure you can ask for more from that unit.
That interception was about as lucky as you can get. It popped up right to him.
Defending himself from a fan that accidentally backed into him in a crowd who immediately held up his hands to show there was no threat intended, after Poopers spun him around? Yeah, sounds like an appropriate response from a coach that threw his clipboard and proceeded to spout off like a petulant child. There's plenty of video evidence to press charges if the fan chooses, however, I have a feeling the fan will end up being the only man involved in this situation. This is why no one can stand the dirtbag Harbaugh brothers or their douche nozzle brother-in-law.
A pick even Corso wouldn't make.
Will the B1G allow every team to have their bye week before playing OSU next year?
B1G scheduling office working to give all away teams a week off before the Bucks next year.
Maybe it would help if the NCAA invested in TV screens larger than an smartphone. Why are we allowing refs on the field to peer into a viewmaster when an official in the booth could be looking at a 50" screen? They cost the same amount of money, and field refs aren't any faster in their reviews. The booth should be able to review every damn play in the same amount of time it takes the average viewer to hit the 10sec rewind button on their remote.
The ball bounced off his arm as was clearly apparent to both Herbie and Fowler and everyone else not in zebra stripes or reeking of cheese.
JT Banner? Cause that mild manner JT turned into Hulk JT.
You could douche an elephant with this picture.
That was my first thought regarding special teams POtW. Johnston was as important to the defensive effort as anyone else. Oklahoma was moving the ball pretty well. The bend don't break defense doesn't work with a short field. A punt return? Whoopdee doo.
Mike Lanese lived 1 street over from me and went to my high school. Chris Carter though...
That's what VPNs are for ;)
I mean what's next? No more alcohol at tailgates?
I though he was suspended for taking X, which I think would be performance degrading.
Baylor took a dump in the deep end of the pool, and now no one gets to swim.
Go back and look. There was a Buckeye available with more talent at every equivalent position where the Clowns drafted. Not saying they need to be Columbus North. However, they would rather go with some nobody from Princeton, than pick a legit FBS player like Marshal or Powell. This is why the worst franchise in the NFL has moved from the factory of sadness to the factory of despair.
Try Old Grand-Dad 114. It's what I put in my old old fashioneds, and it's not bad for sipping. For straight up sipping I like WhistlePig (Vermont), though it's a bit higher priced. Pikesville 110 has also been recently added to my shelf of favorites.
"Tracy Sprinkle and Sam Hubbard ripping balls loose."
phrasing?
Well done as usual Ramzy.
I'm just finishing up my second bottle of Whistle Pig. My BIL introduced it to me a few months ago. He usually sticks to Hudson Bay because of his Celiac disease, but apparently Whistle Pig doesn't bother him at all. I have to say it's now my go to rye.
No kidding. I wish I had this kids childhood.