edr4225
---
Columbus (via Chicago)
Member since 16 September 2013 | Blog
Helmet Stickers: 1,383 | Leaderboard
I wasn't really big on college football, but I had a family member that attended ohio state. So I decided to watch an ohio state football game one day. All of a sudden I saw this 6'3 240 lb running back running down the field with authority, power, speed, and elusiveness. I was like, who the heck is that? The dude reminded me of walter payton and I was sold!!!! Right there, I decided to be a buckeye! This player's name was Eddie George!!! He sold me on the buckeyes!! I enjoyed watching Eddie George play and couldn't get enough and thats it. I've been following the buckeyes ever since and I am glad to see that our buckeyes are continuing to be a dominant presence in college football, aight peace
Favorites
SPORTS MOMENT: Watching ohio state beat that stacked and loaded miami football team to win the national championship in 2002 and the chicago bulls dynasty.
COLLEGE FOOTBALL PLAYER: Braxton Miller
COLLEGE BASKETBALL PLAYER: Jimmy Jackson
NFL TEAM: Bears
NHL TEAM: Blackhawks
NBA TEAM: Bulls
MLB TEAM: Cubs
SOCCER TEAM: Fire
Recent Activity
Eddie George, Archie Griffin, Chris Spielman, Cris Carter
Mariotta is looking serious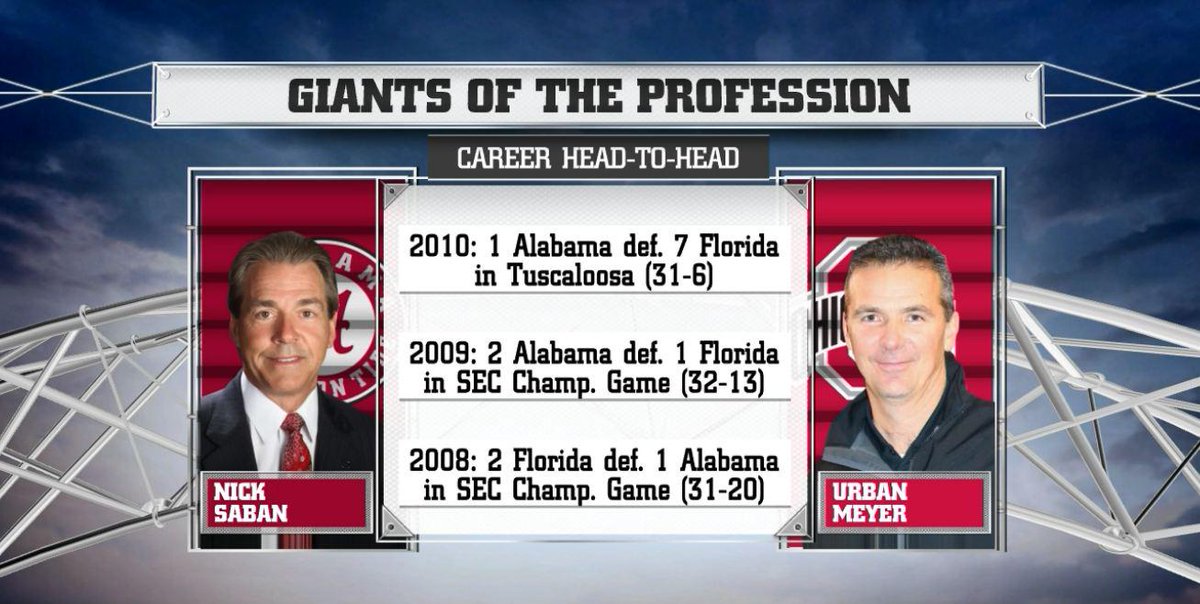 What happened in this game Alabama Fans?
December 6, 2008
(2) Florida 31, (1) Alabama 20
SEC Championship (Atlanta, GA)
Scoring Summary
1st Quarter FL AL
FL TD 8:17 MOORE, CARL 3 yard pass from TEBOW, TIM (PHILLIPS, JONATHAN kick) 7 0
AL TD 7:23 COFFEE, GLEN 18 yard run (TIFFIN, LEIGH kick) 7 7
AL FG 3:28 TIFFIN, LEIGH 30 yard field goal 7 10
2nd Quarter FL AL
FL FG 8:59 PHILLIPS, JONATHAN 19 yard field goal 10 10
FL TD 2:59 NELSON, DAVID 5 yard pass from TEBOW, TIM (PHILLIPS, JONATHAN kick) 17 10
3rd Quarter FL AL
AL TD 6:20 INGRAM, MARK 2 yard run (TIFFIN, LEIGH kick) 17 17
AL FG 0:08 TIFFIN, LEIGH 27 yard field goal 17 20
4th Quarter FL AL
FL TD 9:21 DEMPS, JEFF 1 yard run (PHILLIPS, JONATHAN kick) 24 20
FL TD 2:50 COOPER, RILEY 5 yard pass from TEBOW, TIM (PHILLIPS, JONATHAN kick) 31 20

myles pizza
Campus Pollyeyes
Mr Spots
boooooooooooooooooooooooooooooooooooom!!!!!!!!!!!!111
Vonn's size looks good to me compared to this former osu DB:
Antoine Winfield
Position: DB
Height: 5-9 Weight: 190 lbs.
three-time Pro Bowl
in 1998, he was a consensus first-team All-American, and won the Jim Thorpe Award as the nation's top defensive back.
see his socks, he pulling off the Kerry Kittles right there!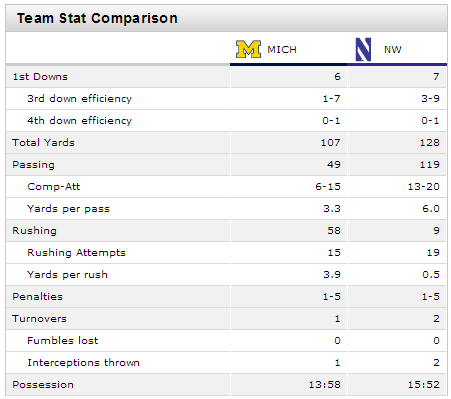 Auburn's best WR just went down
with 5 defensive backs already in the class, we should be fine
Carlton Davis
DB
Miami, FLMiami Norland
6'2"
178

Jamel Dean
DB
Cocoa, FLCocoa
6'0"
205

Tyler Green
DB
Hyattsville, MDDeMatha
6'2"
189

Josh Norwood
DB
Valdosta, GAValdosta
6'0"
165

Denzel Ward
DB
Macedonia, OHNordonia
5'11"
170

source:http://www.gatorzone.com/football/staff/durkin
Began his coaching career at Bowling Green, serving as a defensive graduate assistant on head coach Urban Meyer's staff for two seasons (2001-02).
Urban got his career started, so he could pick up the phone if he wanted.
that is called brotherhood
http://sports.yahoo.com/footballrecruiting/football/recruiting/player-Darron-Lee-114670
Darron Lee is like whatever, let me take this to the house as I am a starter at Ohio State!!!
yep his athletic ability has been confirmed!!
6'5", 245 lbs., & a 4.42 40!!!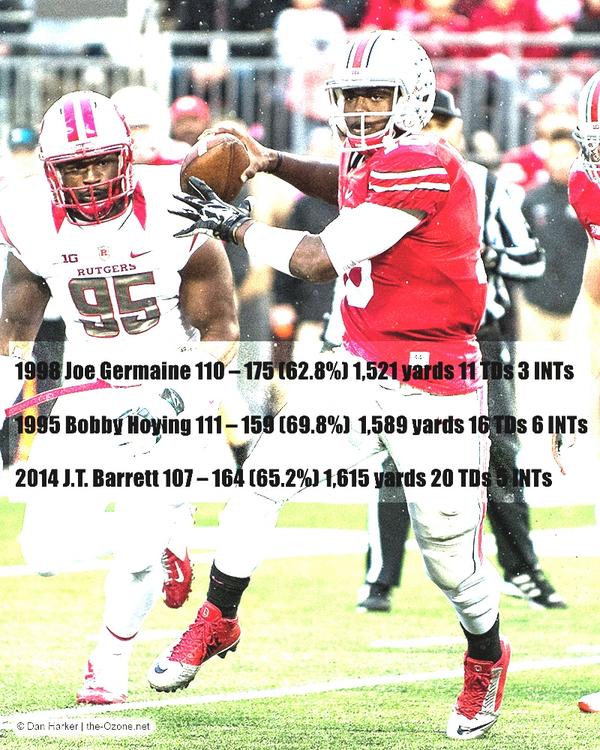 Nikolajz1 is right: JT is on his way to the osu record books with his current pace through 6 games
Player Cmp Att Pct Yds Y/A AY/A TD Int Rate
1 J.T. Barrett 107 164 65.2 1615 9.8 10.9 20 5 182.1
Passing Yards – Season Comp Att Int TD Pct Year
1. 3,330 Joe Germaine............230 ..... 384........ 7.........25 ....... 59.9...... 1998
2. 3,269 Bobby Hoying ............211 ..... 341...... 12.........29 ....... 61.9...... 1995
3. 2,551 Art Schlichter ............183 ..... 350...... 10.........17 ....... 52.3...... 1981
4. 2,542 Troy Smith .................203 ..... 311........ 6.........30 ....... 65.3...... 2006
5. 2,379 Todd Boeckman .........191 ..... 299...... 14.........25 ....... 63.9...... 2007
6. 2,335 Bobby Hoying ............170 ..... 301...... 14.........19 ....... 56.5...... 1994
7. 2,319 Steve Bellisari...........163 ..... 310...... 13.........13 ....... 52.6...... 2000
8. 2,311 Jim Karsatos.............177 ..... 289........ 8.........19 ....... 61.2...... 1985
9. 2,282 Troy Smith .................149 ..... 237........ 4.........16 ....... 62.9...... 2005
10. 2,132 Greg Frey...................144 ..... 246........ 8.........13 ....... 58.5...... 1989
11. 2,122 Jim Karsatos.............145 ..... 272...... 10.........13 ....... 53.3...... 1986
12. 2,110 Craig Krenzel.............148 ..... 249........ 7.........12 ....... 59.4...... 2002
13. 2,094 Terrelle Pryor.............167 ..... 295...... 11.........18 ....... 56.6...... 2009
14. 2,062 Greg Frey...................139 ..... 276...... 16.........16 ....... 50.4...... 1990
15. 2,040 Craig Krenzel.............153 ..... 278...... 10.........15 ....... 55.0...... 2003
16. 2,039 Braxton Miller ...........148 ..... 254........ 6.........13 ....... 58.3...... 2012
17. 2,028 Greg Frey...................152 ..... 293...... 13...........8 ....... 51.9...... 1988
18. 1,952 Mike Tomczak............145 ..... 244...... 11.........10 ....... 59.4...... 1984
19. 1,942 Mike Tomczak............131 ..... 237...... 13.........13 ....... 55.3...... 1983
20. 1,930 Art Schlichter ............122 ..... 226........ 9.........15 ....... 54.0...... 1980
21. 1,919 Steve Bellisari...........119 ..... 220........ 7.........10 ....... 54.1...... 2001
22. 1,904 Kirk Herbstreit...........155 ..... 264........ 6...........4 ....... 58.7...... 1992
23. 1,847 Joe Germaine............129 ..... 210........ 9.........16 ....... 61.4...... 1997
24. 1,816 Art Schlichter ............105 ..... 200........ 6.........14 ....... 52.5...... 1979
25. 1,786 Tom Tupa ...................134 ..... 242...... 10.........12 ....... 55.4...... 198