edr4225
---
Columbus (via Chicago)
Member since 16 September 2013 | Blog
Helmet Stickers: 1,535 | Leaderboard
Voting Record: 549 / 30
I wasn't really big on college football, but I had a family member that attended ohio state. So I decided to watch an ohio state football game one day. All of a sudden I saw this 6'3 240 lb running back running down the field with authority, power, speed, and elusiveness. I was like, who the heck is that? The dude reminded me of walter payton and I was sold!!!! Right there, I decided to be a buckeye! This player's name was Eddie George!!! He sold me on the buckeyes!! I enjoyed watching Eddie George play and couldn't get enough and thats it. I've been following the buckeyes ever since and I am glad to see that our buckeyes are continuing to be a dominant presence in college football, aight peace
Favorites
SPORTS MOMENT: Watching ohio state beat that stacked and loaded miami football team to win the national championship in 2002 and the chicago bulls dynasty.
COLLEGE FOOTBALL PLAYER: Braxton Miller
COLLEGE BASKETBALL PLAYER: Jimmy Jackson
NFL TEAM: Bears
NHL TEAM: Blackhawks
NBA TEAM: Bulls
MLB TEAM: Cubs
SOCCER TEAM: Fire
Recent Activity
GET: Gustin, and Hill and Prince and Arnette
LOST: Davis peace out
KEEP: Gibson and Weber
Offense: Terry Mclaurin
Defense: Damon Webb
they are all over that trophy LOL
we have our own James Harden and hes fun to watch, it sucks that we only have 12 or 14 games to watch him.
I saw this on the bama boards:
Will Arkansas lose one of the best in its state? The Hogs are close to keeping most of the elite prospects in its home state at home, but on Sunday, Scout 300 wide receiverK.J. Hill de-committed from the Razorbacks.
A visit to UA could still take place on January 30, but this weekend he plans to visit Ohio State. The Buckeyes do not have much room left, but it appears they would make rook for the top five prospect out of Arkansas.
Another interesting twist on this is -- Hill's close friend and former teammate at North Little Rock, Altee Tenpenny is transferring from Alabama and Ohio State is on his list.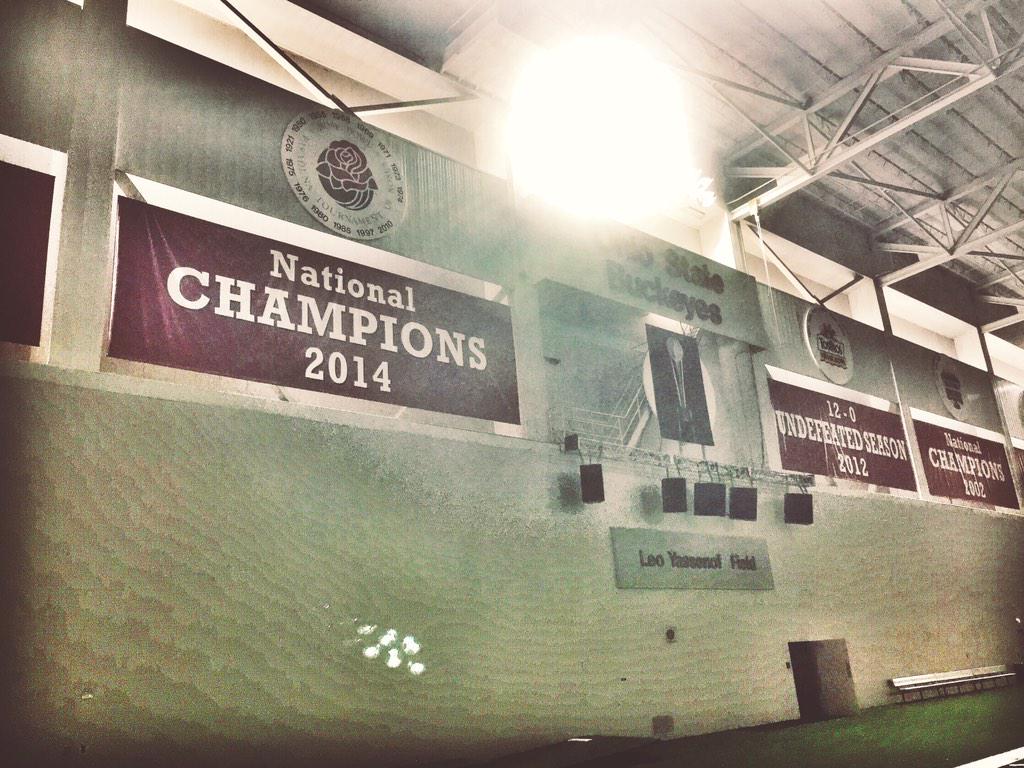 looks like for those outside of columbus, BTN will cover the celebration
Per OSU: BTN will broadcast live and has exclusivity to the event. All the rules as if it were a BTN football game apply.

— Clay Hall (@claywsyx6) January 19, 2015
my starting five
PG: D angelo Russell
SG: Kam Williams
SF: Jaesean Tate
PF: Marc Loving
C: Anthony Lee
Yes, i sure did put two senior starters on the bench(scott,sam), but something has to be done! This team is losing games and a mix up has to occur. Tate bring great effort and hustle to the starting lineup and Kam williams can shoot the rock!! Scott and Thompson can defend and while defense wins championships, offense wins games!!!
example: national champion ohio state football team 45 points per game during season. playoffs: 59 on wisky, 42 on bama, 42 on the ducks
Its 2015 and I still wanna punch Pollack right in the face!!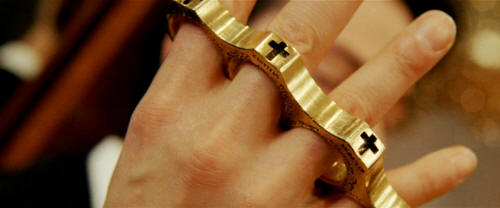 This site is what buckeye nation is all about, the staff and its members have a passion for ohio state athletics!! its that simple!! You eat, sleep and breath buckeyes and can't get enough. You fire this site up every day, multiple times a day to find out what is happening around buckeye nation. I came across this site in 2007 and to watch it grow into what it is now has been fantastic!!! I want to thank the staff for its dedication to excellence and for making Eleven Warriors an amazing site for Buckeye Nation!! 5 more days till duck hunting begins!!
Durkin thats ironic, played and graduated from Bowling Green and started his coaching career on Urban's staff as a grad assistant at BG in 2001.
aaaaaaaaaaaaaaaaah oh well lets hope we can get beckner
I thought we should take notice of all the four star players EZE burnt on his 85 yard house job!
could not catch EZE E:
# 27 Nick Perry 4 Star safety from Alabama
# 4 Eddie Jackson 3 Star WR converted to DB obviously from Florida
# 20 Jarrick Williams 4 star Safety from Alabama, rated the #5 safety in the nation in 2010
All burnt
Furthermore: did anymore notice Jalin Marshall, catch up with them at the goaline, SEC speed haaaaaaaaaa how about BIG TEN SPEED!!!!!!!!!!!!!!!!!!!!!!!!!!!
Like Urban said, yes we are good enough!!!