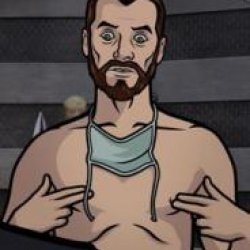 EazyElmo
---
Member since 18 November 2012 | Blog
Helmet Stickers: 319 | Leaderboard
Favorites
SPORTS MOMENT: Rushing the field after the '98 victory over the Wolverines and ripping the grass up to take home. It did last 3 years until it died
COLLEGE FOOTBALL PLAYER: Eddie George
COLLEGE BASKETBALL PLAYER: Jimmy Jackson
NFL TEAM: Bengals and Eagles
NHL TEAM: CBJ
NBA TEAM: Any with a Buckeye on it
MLB TEAM: Reds
SOCCER TEAM: Crew i guess
Recent Activity
That's all I've been asking about every big that's been recruited recently "How are their hands?" How many times have we seen a guard penetrate and dump it to a big man for an easy bucket only to see the big fumble with the pass, take a unnecessary dribble and get stripped. With DAR, Harris, and Mitchell coming in we will see even more passes inside so I hope Thompson's, Gidden's and Bell's hands are ready
Screw Morgan Freeman, Paul Keels is the man I want to narrate my life. GO BUCKS!!!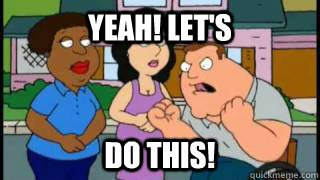 Choo, Choo!!! Keep that train rolling, Urban. Congrats Dre'mont
I was about to say the same thing. That was the shortest highlight video and the first highlight video for a big man with no dunks that I've ever seen. But fundamentals will take you far in the NBA, just ask Tim Duncan. Who would be the better big man for the Buckeyes though, Teske or Funderburk? Also it is so hard not putting an E on the end of Funderburk's name
With 2016 being a small class (transfers and early draft entries aside) Thad can only take maybe 3 players. You know that his offers have been evaluated by the staff and are deemed home runs. Hopefully these kids pick the Buckeyes. My dream class for 2016 would be VJ King, Tyus Battle and Funderburk. But In Thad I trust
Would Thad take Brown's commitment if it eliminates any chance of VJ King the following year??
I can't wait for basketball season this year. Year One AAC (After Aaron Craft) We don't know what we're going to get other than Scott, Sam, and Amir (hopefully improvements across the board)Brand new team. I'm so excited
Was is meant figuratively?
It usually takes people much longer to figure out I'm an asshole, but you are above the curve, sir. Nowadays I always rely on Birm or Mike Young etc to inform me what a recruit is tweeting. And sometimes they retweet recruits asking for followers. I definitely believe its asshole-ish to bad mouth a recruit or an opposing school vying for said recruit.
Plus "I don't know what to do with my hands"
It's a double-edged sword really. I've seen recruits ask for "Buckeye Nation" or "Sooner Nation" or whomever to help them get over so many followers on twitter.
I know if Esa says he wants to be a Buckeye Thad should take him, one in the hand is worth two in the bush and all, but I hope VJ doesn't look at our roster situation at his position and goes somewhere else. Oh and AJ is a bad, bad man. Can't wait for him to get to Columbus
How many scholarships will Thad have to give out in '16? To go along with the national recruiting Thad is doing with Tyus and Tatum, it seems like another good year for Ohio h.s. basketball with King and Funderburk amoung others.
I've heard Daniel Giddens, a '15 C from Georgia is visiting this weekend. Any word if he is bringing his h.s. teammate Jaylen Brown?
My favorite part from the Carlton Bragg tape was him rejecting a shot then helping that player up off the court. Most guys just mean mug at said rejected player but Mr. Bragg is showing some great character. That's always a plus in my book.
Is it too late to get Jahlil Okafor and Myles Turner to visit this weekend? I would be trying my hardest to get every recruit I could think of down to the Shoe to see Lebron. Does Bragg hold any animosity towards LBJ for leaving Cleveland the way he did?
What I am hoping for this weekend is that either Elbert or Goodluck give Coach Matta their silent verbal and the other player gives an updated final cut of schools and tOSU is not on it giving away the players silent verbal. Plus I want Kennard to just be blown away with the new facilities and commit on the spot. Screw UK and UM
50 DAYS AWAY!!! BASKETBALL CAN'T GET HERE FAST ENOUGH FOR ME!!! Sorry, I'm sleep deprived and I'm all hopped up on Mt. Dew and sudafed. God I hate allergies, I HATE 'EM
Is it really only 50 days until basketball season?? I'm still having trouble writing 2013 on my checks. I can't wait to see the first mop up time where ADV and Kam get to play together. I hope Matta goes 11 deep this year. HELL YEAH, GO BUCKS!!
Buckeye O'wich - Melted chocolate and peanut butter on warm French Toast bread slices...Yes please.
Ohio State 65 Buffalo 17