e135800
---
Member since 30 November 2011 | Blog
Favorites
SPORTS MOMENT: The day I became a Buckeye fan!
COLLEGE FOOTBALL PLAYER: Eddie G, The big Kat
NFL TEAM: Lions
NHL TEAM: Red Wings
NBA TEAM: None
MLB TEAM: Tigers
SOCCER TEAM: What?
Recent Activity
Agreed, there must be a lot of classes asshats in that area.
No worries, I'm not outraged, words are just words and i use them all just about everyday. If I ever get the chance to speak in front of a million people someday, I would hope I show better class than that and not make thousands of parents have to explain to their kids that role models are sometimes asshats.
Cheers.
Good point and I'll also let them know that no one should worship classless asshat athletes that think they are actually heroes.
After listening to his speech, I had to explain to my grandkids that the use of "motherf*cker" is not a good word. Lebron is a classless asshat
Come on, it's tomorrow already!
Using the word bizarre and harbaugh in the same sentence is redundant.
I have a Firestick with Kodi. My cable bill $0. Been 2 months since cutting cord. I have local channels with antenna. I have live BTN, espn, and fox sports with an old TWC login on roku. The firestick gives me more than my $150 a month directtv did. I watch movies that are still in theatres, most in 1080p. I get all HBO, Showtime, Skinamax, netflix, etc for free and I can't get busted because I'm not pirating anything. I can get every episode of almost any TV show going back to the 60's and 70's. Only need wireless, I have 50mpbs for $80 but my employer pays for that since I often work from home.
How much are all these camps going to cost the skunk weasels and how long with the university pay for getting *** recruits along the way only to dump them in January?
I know of a crocs on Market street that closed, Mexican food and watched a game there.
Short drive to Boulder. Cool lil college town. Pearl street is pretty much closed to traffic like 16th street mall in Denver.
A cool buckeye bar on blake st. By union station and coors field. Hayters & co. http://www.haytersandco.com/
John Is that you???? Waitaminute, that's my cable guy. WTF?
I'm checking out the twins separated at birth pic.. Ummm The bow ties do look very similar. Unless I was totally shitface drunk, I don't think I would confuse this joey guy with the famous guy. It just isnt there.
I just got done with some primo Tahoe Kush grown organically in the rich mountain soil of Oregon. Supreme lemon pinesol diesel fuel smells. Thick greasy smoke, fantastic lemon taste and a very nice pain relief. I rate it 8.5. Sorry but I don't smoke tobacco, it's poison.
Youtube is one of the greatest time machines ever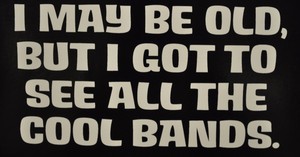 I upped the topic in case you directed that at me. You could have written "Unknown to those that only to listen to top 40" and that woulda worked too. You have 2 ups and a down btw
Apparently, LZ had a little help from an unknown a killer stoner band from the 60's called "Spirit". Natures Way or 1984 are very well known. You ever hear I got a line on you? Now they ain't as big as LZ but they sold millions of LPs
I was a big spirit fan back in the day (71 or 72) and when I first heard StH when it came out, I thought it sounded awful lot like spiri then and I was only 13 at the time so yeah, I heard it.
Randy California accused LZ of "borrowing" that scale about 20 years ago, wonder why it's taking this long.
Either one would end up on stubhub
Spare ribs 3-2-1 method for fall of the bone goodness
• 3 hours of smoking unwrapped at 225 degrees, followed by
• 2 hours of cooking wrapped in foil (with a little liquid, such as apple cider), followed by
• 1 hour of cooking unwrapped
Baby backs same but go with 2-2-1
If you are new to smoking, skip the beef brisket, that takes some experience and some patience. Atomic bat turds are a must every time however. Jalapeno peppers, cream cheese and bacon.
Pork butt, rub with favorite spices overnight, 225 all the way. Hard to kill a pork butt.
For pork and poultry, I like fruit woods, apple, cherry, or peach if you can find it. I might mix in some pecan.
Brisket, I use something hearty like hickory mixed with some nutty wood, again, pecan is mellow, walnut is harsh and oak is good for the long cook.
I like this rub
1 Cup Dark Brown Sugar
1/2 Cup Paprika; (Regular, Hungarian or smoked are all good)
2 -1/2 TBS Coarse; (Salad Grind) Black Pepper
1 -1/2 tsp Chili Powder; (commercial brand like McCormick?s)
1 -1/2 TBS Garlic Powder
1 -1/2 TBS Onion Powder
1 teaspoon Cayenne; (Red Pepper)
2 TBS Kosher Salt