DWright
Member since 25 January 2013 | Blog
Helmet Stickers: 3,482 | Leaderboard
Voting Record: 861 / 50
Born & bred Buckeye and 2014 graduate of The Ohio State University where I learned to be a man.
Favorites
SPORTS MOMENT: My earliest Buckeye memory is watching David Boston strut on Arizona State in the Rose Bowl which caused me to shed a single tear.
NFL TEAM: Ohio State
MLB TEAM: Reds
SOCCER TEAM: CLB Crew, USMNT
Recent Activity
June 17th huh??? But that conflicts with 'Exposure U' !!!
I love that it's red because red is so my color and really helps to brighten up my otherwise fair complexion.
Mildly irritating - yeah... angry... nah.
BTW didn't know ESPN was there for the Spring Game.
Something about this gif made me laugh uncontrollably, you've made my day.
It was Schlegel on the mic though yeah?
Looking at the two again you are completely right, I must have made that comment in the dark. But I guess I meant the two jerseys are similar in spirit, not necessarily in design. The new Browns unis look like something a college team would wear. My first impression when I saw them just screamed Bowling Green.
I don't hate them, but don't think an update was necessary in the first place, just my opinion. Reminds me a lot of this:
I'm not currently a youth coach, but a youth PE teacher. I definitely echo these same sentiments. Kids need strong programs and mentors to encourage them to stay healthy and active outside of school. The couch potatoes of my generation have now evolved into mouse potatoes. Strong body strong mind.
Trust me I want to watch them! But then it would make waiting for the next new episode too grueling.
As tempting as that is.... nah.
All I know for sure is that 8 Buckeye Leaves on the back collar confirmed, up from 7.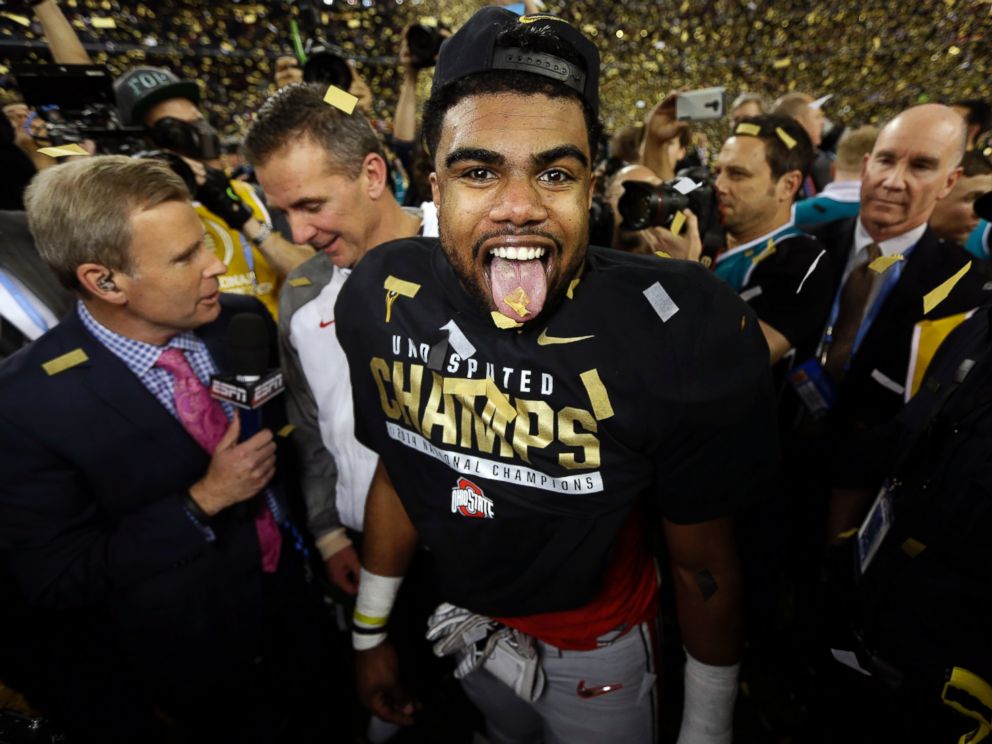 This picture is dominant. If it were me, I would've hit the shruggie pose, but your expression says it all.
Cause shotgun shells is bad for your health
I was gonna say football season, but I like your answer too.
Awesome amount of research! I'm very optimistic about Conley stepping in for Grant, either way our team is stacked!
I like your optimism but it's the Sweet 16 at best in my opinion, hope they prove me wrong.
But... they're the all time winningest program, bro...
I own a phone but it's used more for necessity than for entertainment. I've never been big into the phone hype, guess I'm just a contrarian.
¯\_(ツ)_/¯
Forget a phone, send a raven.
I agree, sitting through the commercials and waiting a week between episodes are both torturous if you watch a show while its being aired. I also have an easier time following the plot when I watch the episodes in quick succession.