DWright
Member since 25 January 2013 | Blog
Helmet Stickers: 3,545 | Leaderboard
Voting Record: 873 / 50
Born & bred Buckeye and 2014 graduate of The Ohio State University where I learned to be a man.
Favorites
SPORTS MOMENT: My earliest Buckeye memory is watching David Boston strut on Arizona State in the Rose Bowl which caused me to shed a single tear.
NFL TEAM: Ohio State
MLB TEAM: Reds
SOCCER TEAM: CLB Crew, USMNT
Recent Activity
No need to abort... The countdown starts.
This list seems like it was made by someone who watches Sportscenter highlights on Sunday mornings but doesn't pay much attention to College Football on Saturdays, probably cause they are out doing yard work or shopping at Lowe's or something else.
Sorry I posted this list, guys. This list is pretty sucky.
I think Utah wins that game.
Maybe I'm thinking of Scottsdale where our hotel was, don't really remember. But I loved Arizona as a state.
Glendale was amazing, had a great time there aside from the scoreboard. The UF fans I encountered were all nice except for one drunk girl screaming in my face who by her own admission was actually an ASU student dressed in Gator gear, so that doesn't really count.
Ehh.. I don't mind Millen, he is a little loofy but seems like a good guy when the cameras are off. There are only a few talking heads I have to block out, you can probably guess which ones.
"Nobody ever wins a fight."
-Patrick Swayze, Road House
Wasn't in band myself but my HS (Hilliard Darby) used LSU's fight song.
Curry vs LeBron in the finals would be the bees knees.
So like "Hi I'm coach Riley, what's your favorite color?"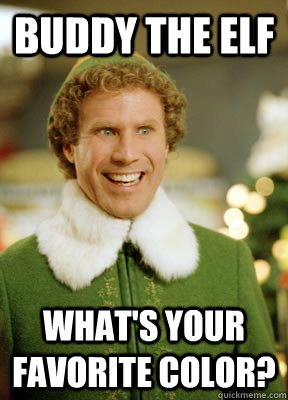 And he gets all of his Ohio State gear for free which I spend like half of every paycheck on.
Working at a school you come across some gems every now and then... See if you can spot what's wrong with this picture.
This dude just essentially ripped off nearly all of his JT clips from the mid-season highlight video I made 6 months ago, and from the OSU vs MSU highlight I made. Mildly annoying when people, especially non-Ohio State fans, download things other people have made, change the music/re-order the clips, and then pass it off as their own.
When I make highlight videos I always start by downloading the entire game upload just as it was broadcast on TV (credit to Buckdubbs for those fyi). Then with the ~3 hour long mp4 file, I go through the whole game broadcast cutting out and storing highlight-worthy clips to save in different libraries (Game libraries, player libraries). There were 15 games this year, that process alone took hours upon hours to do. Picking a decent song and syncing all the highlights to fit nicely is the last thing, which takes days to do cause I'm a perfectionist.
So it's a little annoying to say the least when people do this kind of thing, after all the hours I put in. Nobody else would probably ever even know the difference, and some are probably irritated by me even whining about such a trivial thing. Throw in an official sounding channel name like iReviewFootball and its just a little extra urine in my cornflakes.
Sorry 11w, but not the first time this has happened. No physical harm because of it and worse things to complain about, but annoying none the less.
The Iceman, forced by Dana White to stop fighting.
I'm making a D. Lee highlight video sometime soon, it will be very very impressive.
June 17th huh??? But that conflicts with 'Exposure U' !!!
I love that it's red because red is so my color and really helps to brighten up my otherwise fair complexion.
Mildly irritating - yeah... angry... nah.
BTW didn't know ESPN was there for the Spring Game.
Something about this gif made me laugh uncontrollably, you've made my day.
It was Schlegel on the mic though yeah?
Looking at the two again you are completely right, I must have made that comment in the dark. But I guess I meant the two jerseys are similar in spirit, not necessarily in design. The new Browns unis look like something a college team would wear. My first impression when I saw them just screamed Bowling Green.