dwcbuckeye
---
Member since 05 September 2013 | Blog
Helmet Stickers: 1,880 | Leaderboard
Voting Record: 374 / 235
Favorites
SPORTS MOMENT: It has to be the 2002 National Championship Game
COLLEGE FOOTBALL PLAYER: Troy Smith
COLLEGE BASKETBALL PLAYER: Clark Kellogg
NFL TEAM: SF 49ers
NBA TEAM: Boston Celtics
MLB TEAM: SF Giants
Recent Activity
I got dibs on rapiest winston
Really though, it only matters if he feels he made a bad decision, and there are other variables to be factored in that. At the end of the day, if he is happy, then he made the right choice in my opinion.
I totally respect your opinion but I don't feel that way. Whether he is happy or not is irrelevant to making the right choice. He could very well be "happy" at 100 different college choices. Maybe he is just a happy kid. Not relevant. And whether he feels he made a bad decision or not is also not relevant. A bad choice is a bad choice. It doesn't mean he gives up on life. He should be happy and get his education and do his best on the field. But, there probably were better choices available - isn't that always the case?
no kid - even from that state where their 'home' school is - should be ripped for doing what is best for him and gives him the best opportunity to make it and realize their dreams.
I made this point in previous posts, while I agree that a kid should not be ripped, don't for one moment think that just because the kid made a decision, e.g., Kalis or anyone for that matter, doesn't mean for one second he did what was best for him (granted he thought he did). Has no one on this site made a decision and then later regretted it? Bought a stock and it slid? Come on. Kids' make mistakes too. His move from OSU to M was a big mistake. Just call it for what it really is.
Wait, huh?
Do not agree with that comment. If you want a good education, the right school is important. If you want to compete for championships, the right school is important. It does matter what school you go to.
Totally agree here. I prefer to actually rewatch this game than the NC game. This is as pure as a performance as we will likely ever see.
The rebirth of the Silver Bullets
What a great player, but I think he is done after this. It starts to get mental you worry about the next injury which certainly must be painful.
What do you think Dawg?:
He thinks it will be Alright!
Finance and Planning for the Financial sector pays the bills. Stock speculator is the passion
Quote above on Devin:
can track the deep ball, and a lot of guys can't.
This is the part I am a little concerned about for next year. I don't think you can just plug any of our guys in and expect them to duplicate what Devin has done. The deep ball was huge the later part of last year. I hope someone can step up and be that "center fielder" that Devin was.
Sorry fellas, my bad tweeting Nick. I thought he would appreciate some worldly advice from a 50 year old non-athletic male
#senior moment - won't happen again
What you talk'n bout?
I think birm dispelled that notion above. Its not about the home town dream, its about Gibson and Burrow both committing. The dream cannot just show up. He wanted OSU before badly so he really isnt dreaming about Rutgers. #fallbackposition
Folks, particularly the younger managers remember this. Some people need only an opportunity to really shine. Cardale (post tweet) is an example in football. He just didnt suddenly become an excellent QB the last 3 games, he was just given an opportunity. IMO same with Thomas. Speed, routes, hands, all there last year on the bench just never got an opp.
Some of your employees are same - challenge them
I didnt mean any disrespect. I actually like Rutgers as much as any Columbus born Buckeye. I was referring compared to OSU on a relative basis. Im sure the facilities are not bad, not like Purdue
Its a relative term dont you know? Do they have a f-ing waterfall or not?
Case rested
Im okay with the commitment to Rutgers being in the B10 and the home team. What I would hate is another Damien Harris job and a late move to the SEC. I feel a little bad for the kid to be totally honest. He knows he could excel in an Urban offense AND win Championships. He knows in his heart that is not going to happen at Rutgers. Not to mention the crummy facilities and relatively modest game atmosphere. Its a shame
Perhaps, but Eze's decision seemed to work out ok. He seems happy
Thank you dcreeg
One to keep your eye on is a placed called Freebirds. It is decked out in rock n roll/motorcycle stuff. All the employees where hats but of their own choosing. The food is similar to Chipotles but with probably 50% more choices. Its good and the lines are pretty long.
Definitely the population is moving from unhealthy fast food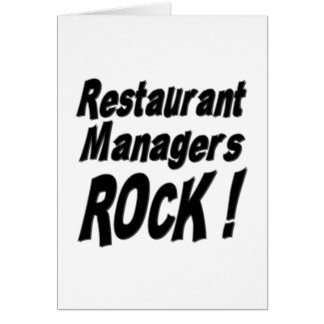 I live in norcal and never heard of a Hotheads. Though I like Chipotles food, i like the stock even better
Nice man. I like me some chipoltes too
We are simply the best of the Best of the BEST.
No italics, I really mean it. Good to be a Buckeye