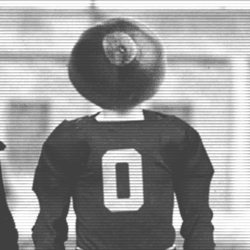 dustinccc
---
Member since 24 November 2013 | Blog
Helmet Stickers: 145 | Leaderboard
Recent Activity
Kind of puts the Malik McDowell situation into perspective. Family is always first. Best wishes Mike.
Sorry if this has been posted before, but I am not liking the small amount of forum topics. The newest comment section is larger than the topics. Other than that the site is great.
Chrome
Try living up here, they think it's a good thing. Idiots!
Maybe Nicky is going for the staff with the least amount of personality.
anybody else getting a high pitched sound during the game broadcast? FWIW I am on Direct TV
Ok at the risk of rehashing this thread. I assumed Smith was not announcing today? Just looking for conformation he will or will not be announcing today.
Great post, someone give him an UV, since I can't.
I have always said the true character of man is not what his mistakes were made, but how they are handled. Learn, grow and become better because of it and then you become a man of great character. Go get some Sparty!
I get Withers is responsible also, however, Fick is the one making the calls on game day.