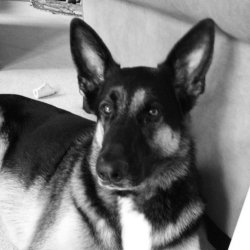 DudeNick4
---
Member since 09 November 2012 | Blog
Helmet Stickers: 257 | Leaderboard
Favorites
SPORTS MOMENT: Cie Grant coming off the right side of Miami's line untouched and throwing Ken Dorsey to the ground as Donnie Nickey slaps the ball down.
NFL TEAM: Browns
MLB TEAM: Indians
SOCCER TEAM: USMNT
Recent Activity
I like the way you think.
My daughter is 2-0 with a chance to go 3-0
I'm 14-14-1 since birth (1985)
I'm 13-7 from the first game I remember watching (1994)
The one thing I can take away from last years defense is once teams learn how to exploit your defense that won't be fixed overnight. So just sit back and hope we can out score people. Noting personal against Curtis Grant but Kwon does seem to be more consistent.
I've gotta agree with you here. The linebackers continue to get caught up in the wash and take poor pursuit angles. At times I've seen both Powell and Burrows take bad angles. I understand it happens. But between the two I mentioned and all thee linebackers at times have been guilty. Not having a big run stopping DT seems to be an issue as well.
My daughter is two and any time I have football on she comes in the room and says "Go Buckeyes"... I have to admit, she did the same thing while we were watching the World Cup earlier in the year.
Congratulations bud. Hope everything progresses nicely. It'll be the best day of your life when that healthy baby is born.
That's the problem with preseason rankings. I know they annoy a lot of people on this site and rightfully so. It's very clear South Carolina has not been a good team all year.
Bottom line the SEC has somewhat earned their praise by winning on the big stage. And yes, it's very annoying especially after 2006 and 2007, but facts are facts and until the rest of the conferences show they can match them we'll continue to hear and see the bias. Oklahoma and Florida State did their part last year.
Subtle Caddyshack reference there
Thank you for your service!
I've definitely seen that movie before... it doesn't end well.
Maybe ESPN knows Penn State isn't that strong of a team and is trying to drum up interest in the game that's on prime time.
The Dude minds man... This aggression towards Texas will not stand man...
Your statement requires logic and thought... the polls on the other hand...
I've abandoned ESPN (sans Buckeye Football and World Cup soccer) ever since they started "reporting" with an agenda.
Ah. That could be. Regardless. I associate their yearly disappointment with the guy watching Vonn Bell's commitment.
RE: Nebraska. I'd look at the lesson learned from Tennessee firing Phillip Fulmer. They fired him after an 8 win season (as I recall. I'm too lazy to look it up)and have been totally irrelevant since.
As a father of a 2 year old... this puts a lot in perspective. I wish him and his family the best.
I gotta agree. The gameplan seemed poor for the reasons mentioned by the OP. I understand we needed to keep the TE in to help block, but I'm not sure why the middle of the field wasn't used... I was at the game, and it was open all night, yet all you ever saw were deep routes. Maybe the QB has to check into those routes, I really don't know, probably because I'm not a MENSA member. Regardless, they abandoned the running game, and poor J.T. was a sacrificial lamb. Oh and the defense, they played a pretty good game, I'd like to see some better cover skills by the LBs, but it's hard for a LB to cover these athletic TEs, I know.
Right? I remember that game being played... and then ESPN reminded us repeatedly that the game in fact hadn't been played, and then I saw Bobby Petrino in a neck brace wearing a 2011 Sugar Bowl hat. I remember being so confused by that, because everyone was so certain that game never happened. WHERE DID HE GET THAT HAT???
Agreed, Braxton Miller has been nothing but a team player since he arrived. I really do feel so sad for him, just such a disappointing ending for a kid who's been a fantastic representative of this great university.