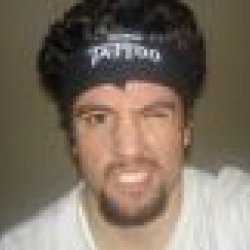 dubjayfootball90
---
Member since 16 December 2011 | Blog
Favorites
SPORTS MOMENT: 2002-2003 NC game, Mo-Cla with the strip, saving the game, IMO. Beating scUM during the #1-#2 game, awesome!!!!
COLLEGE FOOTBALL PLAYER: A.J. Hawk
COLLEGE BASKETBALL PLAYER: Aaron Craft and Evan Turner
NFL TEAM: Cleveland Browns
NHL TEAM: Pittsburgh Penguins
NBA TEAM: Cleveland Cavaliers
MLB TEAM: Indians/Pirates
SOCCER TEAM: International: Colombia/USA
Recent Activity
Jim ain't leaving the CLE
I am laughing on the inside. Loudly... Especially at scum not getting the crown...
I don't know what you guys are thinking. Vols fans are probably the most rational fans on the planet.
I love dogs, and these are cute, but this is LOL worthy!
Boom Gifs at the ready!!!
TGIF... haha that is awesome!
I totally understand why you got downvoted. This comment is so logical it is stupid. Eff you!!!
/s
Its a freaking joke. They onlyhey are firing people left and right. They know that tOSU has the largest fanbase. How do they get more traffic, more clicks, and more ad revenue? Start suckling the power teet...
/s
but not really too farfetched
I commented before you added the tweet. Or at least very close to it since I did not see it. Interesting to say the least
Wasn't it said before that he would still take visits to ensure this is what he wants? Or at least making the right choice? I am still sold on this kid. Committed for a reason (I hope)
Penn state sucks. Penn state fans suck. These guys sucks. Plain and simple.
I love being a Buckeye fan
Fine assessment, good sir!
For some reason, I see this being advertised on late-night tv by the same guy who works with Flex-Seal
Well that Pens v Sens game was absolute hell...
They have to be tired man. They played 13 games so far. At least some type of fatigue
Amen. Instant classic though. That series was unreal
That is good to hear. The resort looks phenomenal, and I k we will want to go back to Fiji for longer, this will just give us a taste of the good life
Almost have too much planned. I am going to have to drive on the opposite side of the road. First time for me, so should be a fun experience
Oh yes, I definitely will. Thank you
My wife and I are heading on our Honeymoon on Sunday. We got married a year and a half ago, and could not afford it back then, but going on one now.
Going to New Zealand to explore, and then finishing it off with a few nights in Fiji. I would consider Fiji, I will be staying at the Sofitel Resort & Spa in Denauru. Hear good things about it. And they have some pretty good couples packages (as I am sure every resort has)