dtanmango
Detroit, Michigan (via Akron, Ohio)
Member since 08 June 2012 | Blog
Class of 2011 in Political Science, International Studies, and Chinese Language.
High School Teacher in Detroit, MI
Favorites
SPORTS MOMENT: 2011 OSU vs. Wisconsin -- 3rd down, Braxton Miller scrambles back, evades a tackle, rushes up to the line of scrimmage and hurls the football in mid-air to fellow freshman Devin Smith at the end zone. UPSET.
COLLEGE FOOTBALL PLAYER: JT Barrett
COLLEGE BASKETBALL PLAYER: Aaron Craft
NFL TEAM: Cleveland Browns
NHL TEAM: Columbus BlueJackets
NBA TEAM: Cleveland Caveliers
MLB TEAM: Cleveland Indians
SOCCER TEAM: N/A
Recent Activity
Let's go JT! With the wealth of experience and knowledge -- clear eyes full hearts...
I don't know if it's all on Kyrie's injury.. I feel like as Love got hurt as well.. Cleveland was way better at three pointers this year as well with a supporting cast that was talented in that way!
As a native Akron son myself, I am beyond happy :)
For sure!! Thanks for posting.
Did ya know that Steph Curry is also a native son of Ohio?
But regardless, I'm STOKED that my hospital birth bed bro LBJ is the one who has taken a great step towards GOAT status (was born in Akron General :P)
Buckeyes and Cavaliers winning national titles in the same decade?! We are officially living in the greatest era of Ohio sports!! Makin that HISTORY!!
Heck yeah!!
HISTORY tonight!!
1. Won Cleveland a championship.
2. Broke Cleveland's championship drought.
3. Broke history tonight by being the first team to ever come back and win from being down 3-1 in a finals series.
It's Linsane. Well done :)
It makes it all the sweeter when they fall :)
He's going to mold them -- reload baby!
Better set his sights on 12, because cheaper by the dozen.
It's because Urban Meyer doesn't sleep, he waits.
I'd take Bosa strong though, probably because he will have had the benefit of Marotti for longer too
What is the maximum limit?
I do it everywhere I am when I'm in that state up north :) -- the super elated buckeyes respond back, and the resulting glares are so worth.
Yes yes yes, personal finance is OP too.
:P I think he was rounding to the nearest 2000
Definitely made me a Happy Jamarco :) Players gettin' PAID!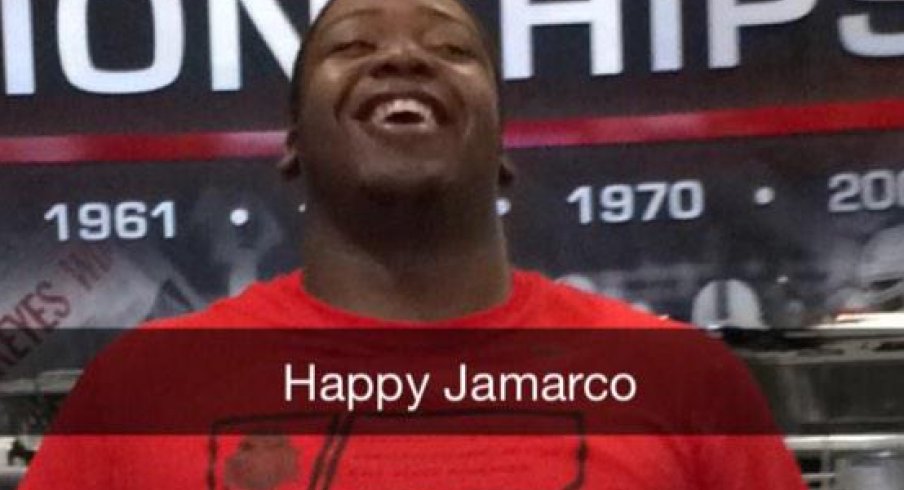 Hopefully our Browns don't take that as a challenge
It's kinda like how we had a three Borens, irreplaceable, but I enjoyed all of it!
This! Overlay ads are kind of the worst.
And by truck, azn means taco truck :P
Long live the four Happy Jamarco's
Also known as the GG craft.
Some might say that he's really going to really hit the ground running.
True, but I feel like they would come back regardless of the facilities -- tradition, no?