DrSpaceman
---
from Chicago, IL
Member since 30 May 2014 | Blog
Favorites
COLLEGE FOOTBALL PLAYER: J.T. Barrett
COLLEGE BASKETBALL PLAYER: JaeSean Tate
NFL TEAM: Da Bears
NHL TEAM: Chicago Blackhawks
NBA TEAM: Chicago Bulls
MLB TEAM: Chicago White Sox
Recent Activity
They ALMOST had a .5 record. Not bad, not bad at all.
"Nebraska showed some promise last season"
Got waxed by Purdue
Bad College Football >>>>>>>>>>> No College Football
I would've killed for #MACtion a few weeks ago. We actually get to see a Power 5 team tonight!!!
I might suggest you take your own advice. Awful lot of animosity here towards a #teen who isn't even the subject of this thread.
First day at Ohio State and I just met an Australian wearing a cape. 10/10, would transfer again.

— Cam Rentsch (@camrentsch) August 20, 2016
Cam Johnston?!
Enjoy your senior redshirt-junior year, Kevin. I just graduated in May and desperately wish I was coming back for one last round. But life changes, and unfortunately sometimes you can't stop it.
Been looking for an excuse to watch this movie again. I think it's a sign.
When they say a picture is worth a thousand words...
He's Jordan Work's cousin.
Black stripes are being lost in record time this year! Like Urban hinted at over the weekend, it really speaks to the maturity of the class.
Well if Haskins never wins the Heisman I guess I'll be to blame.
WOW, guess it's about time to get that Haskins hype train started.
Been waiting for this ever since I got the reminder email from ESPN a few weeks ago. Thanks for setting it up LCT.
There are still Nebraska fans? I thought you weren't allowed to have fans if you get waxed by Purdue.
#FreeDUB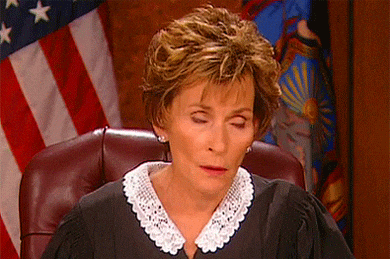 Pete Carroll: True King of Swagger
Hope Carlos has a break-out season this year. High expectations for El Guapo!!!
Cardale killed it tonight, period. Hope he gets some real play time with the Bills this season.
Just remember, according to SEC Country, it's all Urban's fault!!!
Not good news with that pre-existing condition, whatever it is that resulted in that medical disqualification. Hope he makes a full recovery.
He's no TJ Barnett, that's for sure.
Not to be too critical, but I'm surprised how many recruits are posting their Ohio State offer letter without the address blocked out. I remember when Justin Hilliard posted his letter of intent without redacting his dad's phone number, and supposedly he was getting random calls all day.
I'm sure our friends at Black Shoe Diaries are handling this news just fine.