DrSpaceman
---
Member since 30 May 2014 | Blog
Favorites
COLLEGE FOOTBALL PLAYER: J.T. Barrett
COLLEGE BASKETBALL PLAYER: Keita Bates-Diop
NFL TEAM: Da Bears
NHL TEAM: Chicago Blackhawks
NBA TEAM: Chicago Bulls
MLB TEAM: Chicago White Sox
Recent Activity
Putting my life's savings on Tennessee for under. Be right back.
We act like Charlie Weis isn't a genius. I wish I could trick a storied college into thinking I'm a good coach and then pay me millions of dollars years later to stay far, far away.
Being 22, I remember being in your shoes all too well. I know it hurts really bad, but you'll move on. It might take weeks or even months, but trust me, eventually it'll all be ok.
Meanwhile Dan Smith is headed to BYU. Didn't see that one coming.
No dude. Braxton's transferring to LSU, not Bama!
Here's our big off-season change... you might have missed it.
He.... he knows its the football team that's really good? Right?
All jokes aside, good luck to Mr. Giddens.
I agree with your take on Schmidt. Having come to Ohio State as an out-of-state student, it was a really rough and difficult transition. Eventually I got through it, but some people don't. I hope that he finds whatever he's looking for if he returns closer to home.
And, that's a good thing, because the ACC is chomping at the bit to take it one step further. They want to divide into three divisions and pick which two division champs play in their conference title game.
This sucks big time!!! Keeping Stephen and family in my thoughts.
I screamed. I'm not gonna even try to pretend I didn't.
THE WHOLE STATE OF OHIO IS COUNTING ON CARDALE JONES
Totally doing this at graduation on Sunday in honor of Dolo.
Jones is set to join former Buckeyes xxx and xxx on the roster in xxxx.
Ah, xxx - fond memories of him in the Scarlet and Gray!
Bears have been going defensive this whole draft. Filling a lot of gaps, but it would be nice to get a few offensive players to finish out the day. Need some receivers beyond Alshon Jeffrey. Jalin Marshall in the sixth round maybe?
Looking forward to another fun #ohiostatehateweek followed by a crushing Nittany Lion loss.
Oh it is. James Franklin tweeted it out and then deleted it as soon as everyone started spreading it. Maybe his social media intern should've taken a little time to think about what message they were sending.
Women's Basketball making a strong case for OSU Athletic Program of the Year! Great job, Kelsey.
I saw plenty of shady looking guys walking around and getting autographs on helmets and jerseys. Something tells me they will be on Ebay any minute now...
I'm guessing with it being Sibs and Kids weekend they just let everyone in so they don't have to deal with the logistics of figuring who is whose parents, etc.
Put me in coach! Four years of eligibility remaining!!!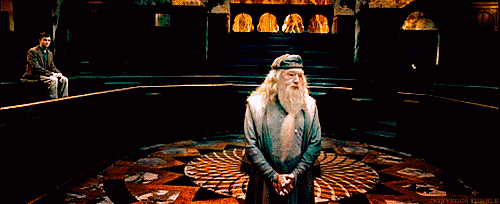 "Defensive line is a really big concern right now at Ohio State."
I am shocked.