DrSpaceman
---
from Chicago, IL
Member since 30 May 2014 | Blog
Favorites
SPORTS MOMENT: The 2015 Sugar Bowl - I'm not sure if there will be another game I get to see like that in my lifetime.
COLLEGE FOOTBALL PLAYER: J.T. Barrett
COLLEGE BASKETBALL PLAYER: JaeSean Tate
NFL TEAM: Da Bears
NHL TEAM: Chicago Blackhawks
NBA TEAM: Chicago Bulls
MLB TEAM: Chicago White Sox
Recent Activity
YOUR SPEECH TOOK TOO LONG
All the coaches look like they would rather be anywhere else.
Who's the Florida Atlantic University coach? I heard they just scored a major upset on the road.
I can't defend losing at home to FAU. This isn't quite Charlie Strong losing to Kansas but that comparison still barged into my brain now

— Ramzy Nasrallah (@ramzy) December 7, 2016
Have always been a staunch Thad supporter, but the team's record has gotten worse every year since 2012-2013. Last year's win vs Kentucky was amazing, but came with three blowout losses to Sparty in one season, too. Not saying we need to win the Big Ten every year (an obviously near impossible standard), but it would be nice to feel like we're in the running.
My #take on the game: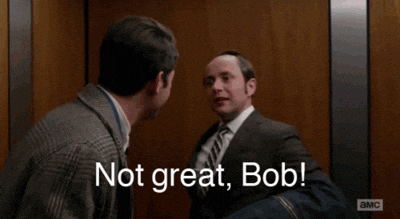 Simple in concept, complicated in execution.
If Ohio State enters the Fiesta Bowl nine strong, they win. If they don't, they lose. Simple as that.
Can we turn this thread into our favorite Onion stories?
100% going to Jackson. Watson played better last year.
Nice of the Heisman club to give not two, but four others the chance to watch Lamar Jackson lift the trophy.
....thanks to a 63-10 run.
is that good
Most compelling is the Rose Bowl definitely - to use the committee's words, Penn State and USC are two of the hottest teams in the FBS right now.
Frankly, I could see the B1G going 4-0. But since that probably won't happen, give me:
Michigan over Florida State
Wisconsin over Western Michigan
USC over Penn State
Ohio State over Clemson
I'm anticipating missing about half/three-fourths of the fourth quarter getting to the bar and then catching the end there. Really frustrating.
Not a foolish assumption to make imo
Hate to break it to you, NittanyAmerica, but I don't think you're gonna find a lot of people sympathetic to your complaint here.
Nevertheless, sincere congrats on winning the B1G and the trip to the Rose Bowl. Big day for your program.
Uhhhh last year it was the late game.
Would've preferred a blood-bank guarantee win as an underdog but I guess 3.5 point favorites is ok too.
I guess they actually realize that a Rose Bowl berth is a major step forward. Kudos to (most) of them.
Gonna go check on Black Shoe Diaries
THE PENN STATE ORGANIZATION GETS MY RESPECT
opening pandora's box.gif
I'm just giving the national pundits the rankings they want.
1. Penn State
2. Penn State
3. Penn State
4. Alabama
5. Ohio State