droessl
Raleigh, NC (via Zanesville, OH)
Member since 13 August 2011 | Blog
Favorites
SPORTS MOMENT: Seeing Dorsey hit the turf on 4th down
COLLEGE FOOTBALL PLAYER: Eddie George
COLLEGE BASKETBALL PLAYER: Jim Jackson
NHL TEAM: Carolina Hurricanes
Recent Activity
93,173
How much will someone give Jim if he can slam dunk a tray into a trash can?
With all due respect, I don't know that the team built up the expectations as much as the media. There are at least 15 teams that should be telling themselves they can win it all each year. However, it wasn't the players that voted OSU as the first unanimous #1 in the preseason AP poll. It wasn't the players on Mike & Mike (or insert show here) talking about how they could be the best ever before the opening kickoff.
Yes, in some ways, this season was disappointing, but that's because of what COULD have been. What DID happen was stomping Michigan's collective dicks in the dirt in their own building then beating ND on a national stage to finish the season with 12 damn wins. That, in no way, sucks.
Great stuff (though that's not shocking in any way)!
Next year might feel as different as any season of Buckeye football that I can remember. Between the almost unbearable weight of obscene expectations, and losing roughly 75 players, there should be a bunch of young, hungry (c'mon NCAA, feed the kids) players looking to cement their spots.
Is it September yet?
Is Mensa the Wu-Tang of intellectual groups?
Damn, I miss that game so much.
My reaction to all things B/R:
If you're a hockey fan, The Game by Ken Dryden is a wonderful book.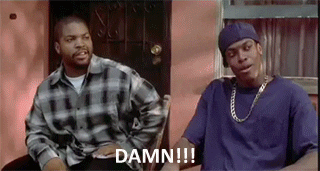 Here to defend last year's top-5 finish. Posting in this manner all but assures I'll be in the bottom 5.
Now if they can only do something about the smell...
Wait... what the??? Can someone help me understand the relationship b/w Urban and Schiano? On the surface, my first thought is "that guy's crazy."
Any word if he's bringing MRSA with him?
So are we saying TTUN did side bends and situps, but didn't lose that Butt? I'll see myself out.
Correct me if I'm wrong, but when was UGA one play from PLAYING in a championship game, let alone winning one?
So if you knew then what you know now, would you still have written that article? Perhaps I've watched too many debates this year.
We never should have hired a coach who self-identifies as a loser and requests that others kill him.
See he's going for the "Bootleg Brock Lesnar" look.
For yet another year, I wholeheartedly accept this challenge. I also will not drink any beers, delicious as they can be, which are brewed north of toledo and south of Canada this week.
Gas can exploded when he was a kid and was burned on his neck and chest. Lots of skin grafts since led to how he looks now.
I'm no fan of Dunham, at all, but him ignoring Rece's requests to speed things along so he could get all his bits in was quite annoying.
He's not a senior yet?!?!
Ahh, who am I kidding- I'm 99.9% sure he's as good as gone. That's not stopping me from hoping against hope that he'll stay to play a season alongside his brother.