droessl
Raleigh, NC (via Zanesville, OH)
Member since 13 August 2011 | Blog
Helmet Stickers: 6,427 | Leaderboard
Voting Record: 1807 / 49
Favorites
SPORTS MOMENT: Seeing Dorsey hit the turf on 4th down
COLLEGE FOOTBALL PLAYER: Eddie George
COLLEGE BASKETBALL PLAYER: Jim Jackson
NHL TEAM: Carolina Hurricanes
Recent Activity
Apparently notes and footballs are equally hard to grasp for TTUN
Yeah, Fred's got slacks!
Urban double boom DOT gif
Urban should show up like:
Will we be hearing more about #ExposureU on 4chan and reddit later?
*max of 2 coaches per school
It's probably going to be a home-and-home series against FSU/USC something like that.
As petty as it may be, the fact that most NBA arenas play music DURING PLAY makes it hard for me to enjoy a game. It's one thing for a "DE-FENSE" chant to be led by the organ during play, but it's a whole other thing to have Chris Paul bring the ball up the court with Lil Wayne blaring on the speakers.
Obvious DJ poll is obvious.
Unless "King Cardale" is Eddie George's new nickname, the answer is no.
I was gonna stay the AD, but then I got high.
I wasn't gonna roam the sidelines again, until I got high.
Now I'm saying dumb shit, and I know why (why man).
'Cause I got high
Because I got high
Because I got hiiiiigh
April Recruiting Championship > September Heisman
1) I've flown through O'Hare several times but have not signed with the Bulls.
2) As others stated, Dr. Andrews is in Alabama.
3) Yard Barker is right next to B/R on the credibility scale
4) An all caps twitter handle? Does this guy think he's Dom Tiberi?
5)
Is anyone else hearing Sarah Mclachlan's "I will remember you" in their head while rolling through the comments? No. Just me? Very well then.
Bosa's reaction is straight out of a Sunny Delight commercial.
no. Saying "He throws like a __(expletive)___ ___(political party with whom you disagree)___ __(pejorative noun)__" would be.
Tell that to Mr. Flocka Flame!
This might be a new leader in the clubhouse for best typo. Sorry, Cosby, you're now taking silver.
Yes. If Nick Conner can already be a Bednarik finalist after a spring game, then anything is POSSSSSIIBBBBLLLLLLEEE!!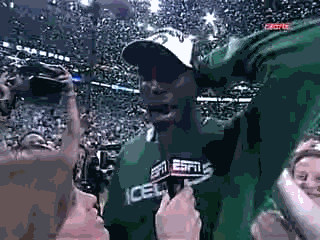 *left out the quote for decorum's sake.
President mirrors your celebration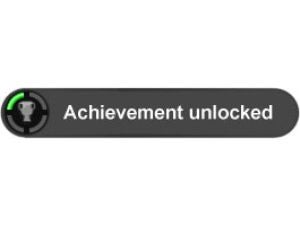 I love watching Urban's reactions go from "is he gonna do it? Are we good here?" to "Awwww yeah! Shrugs for everyone!"