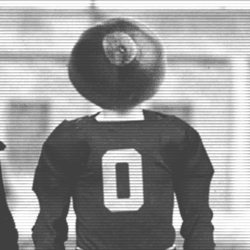 Drewbuckeye
---
Member since 01 June 2012 | Blog
Helmet Stickers: 328 | Leaderboard
Favorites
SPORTS MOMENT: Everytime we beat Meatchicken.
COLLEGE FOOTBALL PLAYER: The True Freshmen at THE Ohio State Univeristy
COLLEGE BASKETBALL PLAYER: Amir Williams
NFL TEAM: 49ers
MLB TEAM: Lakers
Recent Activity
God bless braxton. I hope this doesn't end his personal dreams.
The last two Heisman winners were redshirt freshman quarterbacks.... cough cough
Yes he will be allowed to finish his degree for free. If not I am sure there will be an outrage and people will probably donate money to him to be able to do it. Also people need to realize how tough this is for him I'd he is not able to play football anymore. Just imagine not beino able to do something you loved anymore (like your wife) after you had so much success.
We didn't miss you. Bye
WOW! You forgot someone... cough cough
I just found out that it was a fake account. This is his real account
https://twitter.com/AmariCooper9
https://twitter.com/AmariCooper9/status/477290499431096321
Norwell also to Panthers and CJ Barnett to Giants. Good luck boys!
What about Chris Worley? He was in on a ton of tackles out there. Good playing from him.
Bassdropper I will never forget you. From when we first met at the 1D concert and we started chatting and I told you about the site, to your great inside information. stay fye.
deuces.
the one in the red jacket is damon webb.
And the three humped M in mark
All I know is next season will be the Sweet 16. AMIRITE?
For those thinking and saying that all the people in the club lied, I dont think so. I think it was more of that one or two people said that and then it started spreading around the club and people acted like they knew everything that went on. The ones who started it may have had a bad angle, assuming the club was packed or it could have been the girl and the fake story just spread through the club like a rumor in elementary school.
ichigan never ceases to amaze me. I wish I could slap Brady Hoke in the face with some cold hard facts. One would be that they are nothing without Ohio, including him.
Awesome! I can't wait to see him on the field.
I hate how people forget how good of a player he is. I see him being a great player because he has such great speed. He is one of my favorite players in this class and I hope we do not lose him!
We are definantly going to be winning National Championships with more commits like Damon! Welcome aboard!
These refs are terrible. This honestly makes me wonder if they were paid by Alabama.