Dr. House
---
Member since 23 April 2012 | Blog
Helmet Stickers: 2,217 | Leaderboard
Favorites
NFL TEAM: Browns, Colts
NHL TEAM: Blue Jackets, Red Wings
NBA TEAM: Indiana Pacers, Cavs
MLB TEAM: Indians, Tigers
Recent Activity
I haven't watched tosh in a long while but I'm laughing so hard at that.
This all of this. I found this to be the single most disturbing thing. It makes me uneasy to think he died in a dumpster, no one should die in a dumpster. no one is trash period. It's incredibly sad.
God damnit I was hoping for a happy ending in this. Just damn. I don't know what to say. Sigh. I had other thoughts. But damn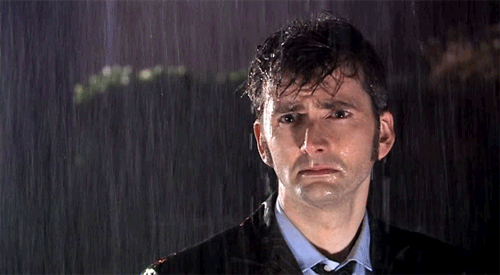 damn
fucking beautiful bravo and take my upvote
I JUST HAVE TO
it was a whole lot of sigh and LOLCENAWINS
damnit bo i am trying find ways i can hate you now. you win this time bo.
This day damn. Godspeed princess.
Since the Benoit murders the company has cleaned up in a way I'd call it stunning. You aren't seeing the giant roid monsters of the 80s to 90s. You are seeing a much safer move set between wrestlers. Doctors who are actually stopping matches when the wrestler is hurt (see Bryan v orton before summerslam). Concession checks. It goes on the company seems to actually give a damn about their workers. It seems like a long while since the roster was last purged of talent like they used to in the 90-00s the day after wrestlemania. They have an openly gay member on their roster that to disbelief they did not exploit on air like I thought they would.
Some people want the return of unprotected chairshots to the head and mick foley being thrown off the top of the cell. I can tell you that adult me does not. this is an enjoyable product now with a roster full of characters that are well worth my cash.
"No wwe talent becomes a legend on their own. Every man's heart one day beats it's final beat. His lungs breaths it's final breath. And if what that man did in his life makes the blood pulse through the body of others makes them bleed deeper and something larger than life, then his essence, his spirit will be immortalized. By the storytellers, by the memory of those who honor him and make the running the man did live forever. You are the legend makers of the Ultimate warrior. In the back I see many potential legends. Some of them with warrior spirits, and you will do the same for them. You will decide if they lived with the passion and intensity. So much that you will tell their stories, and you will make them legends as well. Ultimate. You are the ultimate warrior fans, and the spirit of the ultimate warrior will run forever."- warrior less than 24 hours before he died chilling stuff
The only way he gets fired with that record is When Michigan gets blown out by Ohio State, MSU, ND, and the bowl game.
fixed it for you. dude is toast this year if they don't look like they are improving
it has been one hell of a ride these last 4 days being a wrestling fan. this is not the ending stamp i wanted. if anyone saw his Final promo on raw on monday it is freaky as hell in retrospect.
and here i thought that UNC was a great school. i guess i was wrong.
on a serious note this is only going to be the tip of the iceberg it is going to hit the fan and its going to be ugly
i remember when weeden was picked being super pissed off at a wasted draft pick. sigh
someone explain to why walking on the school's/teams logo is such a big thing?
you sir have earned my upvote
i am still in awe and filled with shame how people with in the dolphins organization were supporting Incognito.
chip kelly is going to be so pissed when he gets back to college football
i want to see charlie run a receiver tree SO badly
i am marking out like a bro man