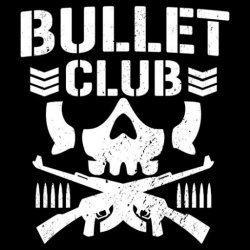 Dr. House
---
Member since 23 April 2012 | Blog
Favorites
NFL TEAM: Browns, Colts
NHL TEAM: Blue Jackets, Red Wings
NBA TEAM: Indiana Pacers, Cavs
MLB TEAM: Indians, Tigers
Recent Activity
im glad david pollack is doing the too sweet. bullet club 4 life
i hear the chant uhhhhhh i guess we are doing it
has bob stoops lost the nickname big game bob yet?
fucking beautiful i wish there was upvoting
never change mgoblog never change
"Kelly will be fired, Meyer has always said ND is his dream job, they will pay him whatever he wants."
catch of the year over week 3
the big 12 doesn't play this thing you call defense
me too but dont worry penn state or baylor will do something that will make you not want to live on this planet anymore
Is it wrong I want the nation point of view to change so I want every big 10 team to win but Michigan because fuck them
Get the hell out of here are you serious?
Brother Harbaugh will be deleted
please please please post said email here.
he is going to make so much stupid money on whatever he chooses next. You know the UFC and WWE are going to come a knocking
seriously fuck Baylor
from Dave Bliss to the bullshit that has gone down in the last 2 years seriously fuck Baylor right off the map
I worked for the exchange and then dollar general might be the two worse jobs I have ever had in my life. Low pay asshole customers.
"What do you mean you can only give me 25 cents for my copy of garden state."
"what do you mean I have to show my id for this beer I'm older than you."
What I have learned is that i have become a jaded human.
who was the kid who commited to ohio state then penn state then ended up at florida i think. i cannot remember his name and what ever happened to him. i believe he was in the same class as bosa etc
it was Alex Anzalone never mind
As a guy who watches wrestling all the time it happens more than you think.
Atleast your dad was there he could have gone to the store for smokes and never returned and gone to that spice girls concert alone.......papa?
i have a feeling the blue hairs are screaming this today
Sir that is well played and made me laugh out loud. Take an up vote.
Baylor is the home for cover ups see Dave bliss
Man Baylor sports has been a dumpster fire since before Dave bliss