DOUEVENURBZ
---
Member since 28 May 2014 | Blog
Recent Activity
Very true Kiester, he basically plucked Vann from Sparty's grasp
Love that Fick is doing what we saw UK doing with Ohio recruits that weren't quite at the OSU level. I think he has the skill to coach them up into being fine players and making a name for himself.
Let me just throw it out there, I want him to succeed like crazy because if he does, I know who should take over for Urbz. DoUEvenFick?
Same here. I have a feeling Cincy might be getting him after all...
I was about to say the same.
It also makes me sad Nick Conner has never been healthy enough to get on the field for real time. Now, it's hard to imagine he can get past the 5* that keep rolling in.
I guess we'll settle for Johnnie Dixon, Parris, Bin Victor, KJ Hill, TCM, Trevon, so and so forth
But really even though it's been a struggling unit, no worries here.
With a 90k capacity. Props to the loyal children of the corn
those damn onions got me again...
Thanks for posting Kangarooman. This is relevant to the large number of Browns fans on here who don't care as much as other combine numbers they would have to scroll through on an entire open thread. Myles Garrett means the future of my favorite nfl team.
i find it more annoying to have scroll through the post on threads complaining about the thread itself. I clicked on it because I'm interested in the topic.
For Solomon, didn't he loathe TTUN a matter of weeks ago? Are Harbaughs go-kart skills that tantalizing?
For Wilson, I find it harder and harder to believe reports for a guy right before he commits somewhere. If this turns out to be a Von Bell, drinks on me. But I think we all have Trey Smith, DPJ, Darnay Holmes, etc. in the back of our minds.
And come on down Mr. Munford!
I'm with you on those plus I think either Myers or Davis is in the two deep at guard
That's a wrap on the verbals! Here's to a booming afternoon
For 2018 we are leading for top DTs like Vincent, Jones, Fontaine, and from everything I hear, we should expect Aeneas Hawkins to blow up
Really good OP and replies everyone. I believe MJ is a left tackle by the time he is done at OSU based in shear talent. Myers and Davis might be more suited for guard positions so we will surely need the OT recruits in the next cycle.
Carman is an absolute must and I think the staff pushes for an additional sure fire stud, something they were hoping for this year with Moretti and Smith.
Crazy to think of all the top end o line recruits we haven't seen much of since their days on 247 like Knox, Burrell, Trout, and so on. Player development is a tricky lady
How many delay of games this year? One of my lasting images of this season will be Urban frantically winding his hands to say "HURRY UP" while JT waits for the play call.
Well said SB74
Truth. Did anyone else notice his reads have gotten way worse over the years? He seemed to always make the right decision his R-frosh year and now this year, not nearly as often.
JT has been in the program for 4 years under Herman's direct coaching, then Beck's, so not as bad as Alex Smith. He has completely regressed as a passer, and somewhat regressed as a runner, simply due to the fact he has become a statue in the pocket. O line and receivers were amazing in the first half of his career, then ok to good in the second half, so that hurts. Last year was just awkward with the Cardale battle.
It's been a snowball of things but this coaching overhaul is coming at the appropriate time after two years of a shaky offense. Props to Urban for recognizing it and I think we all have kept our faith that he's got this.
If we get Wilson I don't think we could take a 4th DT, especially leading for top guys in 2018 like Vincent, Jones, Taylor, etc.
Loy CB'd him to the Utes yesterday, but then again...Loy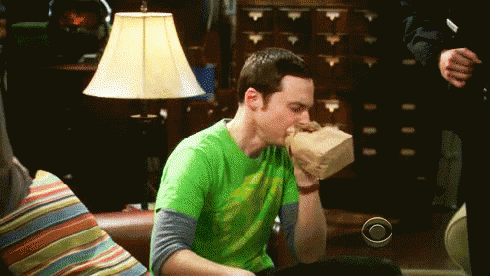 Just saw Herman to UT at the bottom of the screen. 2022 and 2023 could be epic games!
I'm in the exact same camp with a brother and not so great relationship with my dad. Last time we all got together it was an awkward time until the Bucks beat down Sparty in their own backyard a couple years ago
Have to agree with you on the negative Nancy side. Webb seems to get exposed
Hats off to Chryst and his boys. A hell of a coaching job and damn good, inspired play
JT might not be perfect but he has that champion mindset
When was the last time we saw a well reffed game? Next time you smack Urban there will be hell to pay!!!
This team came out flat and got shit together in a crazy ass environment. Call the young team talk dead, these boys are men that know how to win!!!! Go bucks!!!!
My bullets for this Saturday:
- Michigan stifled Wisky by bottling up the run and forcing a passing game, trusting the DBs to make plays. I think we can shut them out with this tactic.
- The playbook will need to open way up against this defense and I trust it will.
- JT has get to get in sync early and I am highly confident he will. See every big time road game in his career and how much of a well oiled machine he ran.
- Still trying to decide which bourbon to sip on all day Saturday and throughout the game. I'm thinking Blantons, let me know if any of you virgin barrel snobs have some recommendations
I remember my wife yelling from the kitchen during Tulsa "it's 48 to 3 and you're still intrigued?!" I had the same justification as you, she no impressed