DOUEVENURBZ
---
Member since 28 May 2014 | Blog
Recent Activity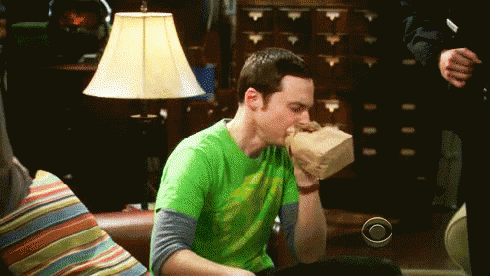 Just saw Herman to UT at the bottom of the screen. 2022 and 2023 could be epic games!
I'm in the exact same camp with a brother and not so great relationship with my dad. Last time we all got together it was an awkward time until the Bucks beat down Sparty in their own backyard a couple years ago
Have to agree with you on the negative Nancy side. Webb seems to get exposed
Hats off to Chryst and his boys. A hell of a coaching job and damn good, inspired play
JT might not be perfect but he has that champion mindset
When was the last time we saw a well reffed game? Next time you smack Urban there will be hell to pay!!!
This team came out flat and got shit together in a crazy ass environment. Call the young team talk dead, these boys are men that know how to win!!!! Go bucks!!!!
My bullets for this Saturday:
- Michigan stifled Wisky by bottling up the run and forcing a passing game, trusting the DBs to make plays. I think we can shut them out with this tactic.
- The playbook will need to open way up against this defense and I trust it will.
- JT has get to get in sync early and I am highly confident he will. See every big time road game in his career and how much of a well oiled machine he ran.
- Still trying to decide which bourbon to sip on all day Saturday and throughout the game. I'm thinking Blantons, let me know if any of you virgin barrel snobs have some recommendations
I remember my wife yelling from the kitchen during Tulsa "it's 48 to 3 and you're still intrigued?!" I had the same justification as you, she no impressed
Love it!! Is he being recruited as a DT, or maybe somewhere else? Could be interesting with Garrett and Cage with a possible Tuefele this year and leading for Vincent, Jones, and now Taylor for 18
The traffic and parking situations were awful. I followed signs to get off 315 at Lane Ave as the Ackerman exit should be for the concert. Where did I end up parking two hours laters? A 9 iron from the Ackerman exit.
Regardless, great game and I'd go to another one if it happened here, just take a half day to get there early
I wish I could have told a few girlfriends in college that I was silently committed to them
For Schmidt, Looking at the depth of oline, then seeing Myers and Moretti in line to come in next year. Probably just wants some playing time closer to home
Meyer usually rotates h backs as in one is an athlete and another is a big body blocker type. Like when we rotated Marshall and Brown during the NC run. We saw various athletes at the position due to Wilsons injuries. I think this year we see Samuel/Wilson depending on productivity along with AJ Alexander or a big guy like that.
The thing that worries me is that it took Warriner and Beck until the last regular season game to call a proficient game with a boat load of talent. Next year will be young guns and I can only hope we come out looking crisp against BG.
I'm assuming your going to bed by the time I'm thinking about having dinner. Been a night owl all my life and always will be
M83 in June. Just saw St Lucia last month and it was one of the best shows I've been to
Hahahaha so Georgia, Lsu, ND, MSU all reached for him too? As Birm says, look at who else offers and not the stars
Pryor is already listed as OLB on 247. It's getting clear that is his future. Brendon White has also been talked about at a couple different positions.
Incubus was by far my favorite band growing up. Mr. Boyd was a huge influence on my life through music, art, and poetry.
Quick story: When I was a freshman in high school, I severely injured my back playing JV soccer and had to end my athletic life. During a tumultuous time, I turned to music, taught myself how to play the guitar while still in a wheelchair, and Incubus was my biggest influence. It opened floodgates or creativity and a totally different side of my personality that has made me a better person today.
Great post to see for me, and couldn't make me feel more old!
Seems like every year there is one recruit the staff Has been locked in on for years and they won't let him slip. Nick Bosa, Justin Hilliard, Raekwon. This year feels like Grimes is that guy
Not gonna lie, I was scratching my head last night on how we could feasibly not make room for this guy