DoubleB
---
Canal Winchester, Ohio (via Columbus)
Member since 17 March 2014 | Blog
Helmet Stickers: 656 | Leaderboard
Voting Record: 1788 / 60
Favorites
COLLEGE FOOTBALL PLAYER: Ed-die
COLLEGE BASKETBALL PLAYER: Conley & Craft
NFL TEAM: Browns
NHL TEAM: Blue Jackets
NBA TEAM: Cavaliers
MLB TEAM: Reds
SOCCER TEAM: Not my cup of tea but support the hometown Crew!
Recent Activity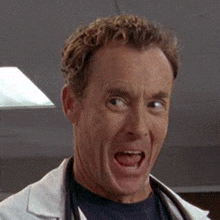 Even better because he's an Ohio guy!
I'm excited to check out Daredevil and the Marvel series' going forward on Netflix. The movies and Agents of Shield is pretty well made and Netflix does a great job as well.
One of the best series ever made IMO. After watching The Wire and Breaking Bad my 11W reading is more enriched with all the show references.
X-Files is coming back as a 6 episode miniseries not a full season. The talk right now is it will be 6 individual episodes not one long story arc relating the aliens and earth colonization, but that's just rumors.
If we suck right now I wonder how TSUN practices are going...
I was noticing the same thing. Like his meals, Hoke must like large WR's.
So it would be 80-0 then?
Great write up Remy. Columbus' own Mo Hall getting some love! This is my go to Buckeye football bar trivia question that for some reason is imprinted on my brain.
I'll never forget my high school (I was in the band, not on the field) played Mo Hall's Brookhaven squad his senior year. We ended up winning big because the entire game plan seemed to be keep the ball out of Mo Hall's hands. D swarming to the ball and every kickoff was a squib kick.
Fatfinger downvote? Have an upvote to counteract.
Is harbaugh going to coach basketball to ?
This was my thought too. Think Beilein knows?
Congrats MCS! Work hard play hard my friend!
I only did 1 bracket this year and its doing pretty great, probably the best one I've ever done. I had 7 of the elite 8 (Villanova) and 3 of the final 4 (Gonzaga). I'm in 1st in my pool, if Kentucky wins I'll win, it Wisconsin wins I'll finish second. I picked too many upsets in the 1st two rounds of the south or else I'd probably have it wrapped up already.
I don't disagree with the sentiment of the article and have no problem with an athlete profiting on their skill, image, and celebrity. With that being said, my understanding is the 1st amendment only protects against the government restricting free speech and has no legal bearing on other organizations or entities. I support the notion of free speech in our society as a whole but there is no legal reason an organization (or employer) cannot place restrictions on what you can say and not say. Any experts out there to confirm or tell me I'm a dope? I might be a dope.
As a UD grad I am hopeful. I ah hopeful the winning ways continue, turning into A10 titles and more NCAA tourny wins. I am hopeful the successes then turns into an invitation to the Big East, ultimately raising the prestige and possibly budget of the athletic dept and the UD job.
Hmmm... acct is 5 days old... major trolling. Go away troll.
I hate the offseason...
Braxton is not a kid, he is a grown ass man, he is 22 years old and has a son. I'm sorry to jump on this comment but referring to college athletes as "just kids" is one of my pet peeves, especially when talking about upperclassmen.
At Ohio State there are CLASSES with better attendance numbers.