DoubleB
---
Canal Winchester, Ohio (via Columbus)
Member since 17 March 2014 | Blog
Helmet Stickers: 927 | Leaderboard
Voting Record: 2498 / 60
Favorites
COLLEGE FOOTBALL PLAYER: Eddie George
COLLEGE BASKETBALL PLAYER: Conley & Craft
NFL TEAM: Browns
NHL TEAM: Blue Jackets
NBA TEAM: Cavaliers
MLB TEAM: Reds
SOCCER TEAM: USMNT
Recent Activity
Welcome home JOhio! No place like it.
I also disagree. I decided to obtain my degree from another fine Ohio institution. I was born, raised, and currently reside in the Capital City and love Ohio State through & through. While I understand that having attended produces a special bond with the university, it doesn't make you more of or a better fan. Go Bucks.
The funny thing is Rousey would kill either of them in a circle drill!
Maybe I'm forgetting something but I don't understand what you mean by this comment. Rule violations are not the same as inconsistent play. As far as I recall Corey Smith hasn't been in any trouble to this point. Perhaps I am mistaken.
Eze' E and the Slob street band
Thanks for the chuckle, obviously need it today.
Whispers were true. Can't we go one damn summer without this BS? Dammit.
Like this?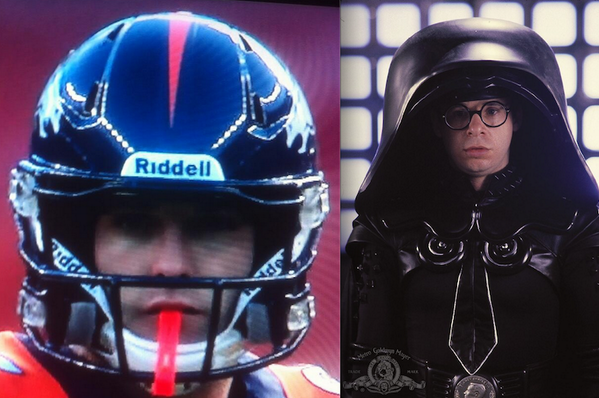 I think it's the more sense of community & family with tOSU and the Univ of Dayton, having spent much time (and money) at both places. They have had a profound effect on my life. With pro teams I'm a fan but from a distance. Being a Reds fan or not being a Reds fan wouldn't have changed my life too much.
I use both. I tend to use "we" more with college teams and "they" with pro teams.
In all seriousness Cueto & Chapman are (and should be) gone, Leake might go and Bruce may go too if they get the right offer. I can see ol' Walt trading Brayan Pena and Marlon Byrd as well because they can add some value to and depth to a playoff team. I think only Frazier is untouchable. It would take the perfect offer to get Billy Hamilton because he makes nothing and is still very young, makes no sense to trade him. I don't think anyone will want to take on Phillip's contract, no offense for all that money.

The Reds plan for the next two weeks....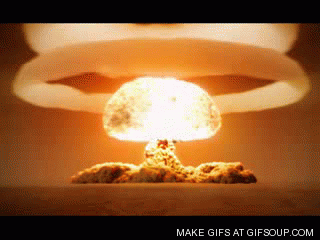 Thanks for this post Hov. I didn't even get through the 1st paragraph and I was was skipping to the comments. Went back and read the whole thing. The actual football part of the post is a nice read, the rest is garbage.
Maybe I'm just not getting it but I don't understand how killing the resale market would make more tickets available. I would think it would make tickets harder to get as there would only be one source (the university) and one transaction. If you don't or can't get tickets from the 1st level of the market (again, tOSU) you're out of luck. With the current system tickets are always available, for a price, determined my the market. Eliminating the resale market would mean the season is essentially sold out today with virtually no opportunity to get 2015 tickets. The only tickets I could see coming available would be if an opponent school returned some of their allotted tickets before a game.
This is a horrific idea. I know several people who are season ticket holders and rotate the tickets through family members (myself included)
who actually WANT to go
to the games.
Exactly, they have yet to outprice their market.
Smart people in Vegas. Those buildings weren't free.
I absolutely agree that if there are good offers out there it's a bad baseball move to sit on your hands until after July 14th.
The reason they're waiting to deal Cueto (and Chapman, and maybe Leake) is because of the All-Star Game being in Cincy this year. The owner Castellini is a competitive guy who takes pride in his team and his city and he's not going to deal their best player before the eyes of the baseball world are upon them.
No reason to have a quality top line closer if you're going through a rebuild. He's a fan favorite and super fun to watch but if the Reds are going to blow it up, Chapman's gotta go too.
While this may be true, a loan would have an end date when the principal is paid off while their lease would go on indefinitely.
It's a tough pill to swallow but a fact of life. Sometimes employers are going to put limits on things you can do, even outside of work. Particularly when the employer/employee relationship is contractual and not at will like a lot of us work. I hold a license for my employment that restricts me from certain actions and excludes me from others. So basically its a sucky situation but get over it.
Well color me jealous. Holy Warren Gamaliel Harding that's a great gig.