DMcDougal24
Findlay, Ohio (via Suffield, Ohio)
Member since 19 December 2011 | Blog
Helmet Stickers: 1,857 | Leaderboard
Attorney. Ohio Northern University graduate. I love Ohio State and Cleveland sports.
Favorites
SPORTS MOMENT: Has to be the Buckeye 02/03 Nat'l Championship game.
COLLEGE FOOTBALL PLAYER: Joey Bosa
COLLEGE BASKETBALL PLAYER: Aaron Craft
NFL TEAM: Browns
NHL TEAM: Hockey?
NBA TEAM: Cavs
MLB TEAM: Indians
Recent Activity
Too hot in the hot tub! Burned myself. Make it cooler! Good God! Heyyyyy
Gleitman and Kurelic both still saying they think OSU FWIW.
I think barring injury he is the most likely option to lead the team in rushing. Like others I believe his carries will decrease, but due to the stable of running backs and the division of carries at RB I believe Miller would only need >750 yards to lead the team. Unless Elliott, Smith, etc. breaks out and nails down the RB1 spot, I think it's going to be difficult to beat Miller who is out there every snap.
Which brings me to my next point. Don't smoke crack.
Don't sleep on our current backups. Cardale has explosive talent and is a good fit for the zone read. Barrett is a balanced QB with mobility and leadership off the charts.
This was great lol.
Here's an update from Birm at Elite11.
Man Torrance Gibson is just what you want physically. Looks the part and appears comfortable working at QB today.

— Jeremy Birmingham (@Birm) July 6, 2014
I enjoyed your column very much Kyle. The Hilliard recruitment was not an easy one to follow. All of the visits he took over the last year+ to campuses like Notre Dame, Michigan, Oklahoma, Alabama, etc., had be convinced that he was more likely to leave the state of Ohio than he was to stay in it. Little did I know that he was essentially looking for reasons not to go to Ohio State.
The Elliotts seem like such genuine people. Ohio State got much more than a great player when they received his signature last year.
I'll start by saying that I hang on here a lot and I know that you know your stuff. Is there anyone credible saying that Damien Harris is thinking of moving up his decision to the opening or are you just making a prediction? I ask because of your prediction and another poster (I think Hayze in a different thread) saying that there is word he's moving it up.
Had LeBron committed to the franchise for more than a couple years at a time perhaps it would have been more attractive for free agents. Ferry will have to own his role in failing to draft and surround LeBron with quality players, but let's not pretend LeBron didn't play a role in that. He was talking pending free agency over two seasons before he was set to hit the market!
Hopefully Jefferson decides before FNL. Peete could come with Aquinas teammates and OSU would be more likely to push if Van is out of the picture. Peete is 6-5 and someone I'd like in this class
The general feeling is that Ohio State has the RBs (realistic options) ranked Harris, Scott, Weber. The impression is that OSU could get any of the three. Personally I'd be surprised if we take more than one RB as Curtis Samuel was moved to RB and we are generally solid depth-wise at the position, but a guy like LJ Scott may be too good to turn away if Harris commits. And it'd be tough to turn away Weber and improve your stock in that state up north. So, to answer your question, I don't know if we would take Scott and Weber if Harris were to go elsewhere.
Also there is always the possibility that Jerome Baker plays RB instead of LB as some have him ranked higher than Scott at RB anyway.
I think I know what happened.. And not going to lie I photoshopped Evan Turner's face on Kramer's but I was afraid people wouldn't make the connection.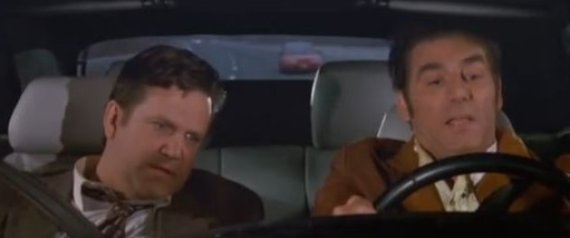 Draft Wiggins. Sign LeBron and Hawes or, if LeBron won't come, Chandler Parsons and Hawes. Parsons a good player and Houston cannot afford to sign him to a relatively large offer sheet.
What?? Wiggins is 6-8 and like 200 pounds while Parker is 6-8 250. Parker is an obvious 3 while Wiggins can play the 2 or 3. Also, LeBron essentially played the 4 for Miami a lot of the time so I don't think he really matters all that much for either guy. Take the player that you think will best help your team. I think it's Wiggins (especially after Parker reportedly tanked Cavs workout intentionally), but as long as they don't take some guy out of left field I'll be happy.
Were you close at any point to giving up on the OSU offer?
I read (on Bucknuts, so grain of salt lol) that he had some indiscretions while at Kentucky that are apparently about to catch up to him. Muschamp caught wind of what was coming and forced a Joker resignation.
Waugh (aka @BDubsTriviaGuru) sent out "inspirational" tweets/messages to recruits/players/coaches every morning. He would also contact said persons and ask them to meet on campus. His demise came when a photograph was posted of he, Mike Heuerman( I think), Joey Bosa, and Alex Anzalone. I think he had some interaction with Lewis Neal as well(former OSU commit, decommitted and went to LSU). While I think it was overstated, this incident partially led to decommits of Anzalone and Neal. So when it came out that he had some dirty laundry (sex offender) it became a black eye for OSU, especially after comments from Alex Anzalone's father about OSU's inability to adequately supervise players/recruits.
I can't argue with that.. Upvote for you. I do the same with my Twitter profile and my name here on this site. My Twitter profile is linked as well. I've got opinions and I realize that when I hit submit it has my name right next to them (assuming I take time to think). I realize that if I make a boneheaded decision I face the consequences. It's just unfortunate to see it happen to someone and for their name to be permanently scarred where others who remain anonymous are able to walk away freely.
I agree. I just would have preferred that his name was removed from the screencaps. If I'm in the minority it's okay, I just felt bad that a moment of poor judgment will have such devastating consequences for him whereas others are able to escape just by deleting their Twitter and are able to remain anonymous.
I thought something similar as I read the article yesterday.. Not defending his conduct but I just felt uncomfortable that his name was included in the article. He isn't hidden behind some random name like the others. He can't just delete his Twitter and any trace of him is gone
I don't know if it was 11w but there was a recent article that addressed this. I'm not trying to be rag on the guy, but the article essentially said that his offers are inflated and that his offers from large programs are not commitable. Basically he is a mid-tier B1G or a low-level SEC guy that is saying he has offers from a lot of the top programs. The article said that it's so unusual for a Midwest guy to have all of these "big offers" without an offer from any of the Big 3 in the Midwest (Ohio State, ND, Michigan), which creates further speculation that his stated offers have been inflated. Again, I'm not trying to be mean or say the guy is a liar, just mentioning what the article said.
I have read Joe Burrow is tentative for the Chris Clark visit. He will be there unless he has basketball.
Did you see Wiltfong CB'd him to Michigan on Sunday? Normally I'd think nothing of it, but it was Wiltfong ("The Oracle") and it was the first pick to Michigan.