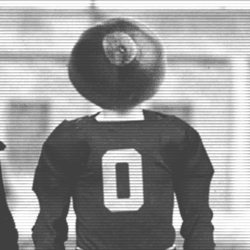 Dips
---
Columbus, Ohio (via Dayton, Ohio)
Member since 20 October 2012 | Blog
Helmet Stickers: 340 | Leaderboard
Ohio State Alumni living in Columbus, Ohio, slaving his life away on the night shift currently.
Favorites
COLLEGE FOOTBALL PLAYER: Ted Ginn
COLLEGE BASKETBALL PLAYER: Mark "The Shark" Titus
NFL TEAM: Bengals
NHL TEAM: Jackets?
NBA TEAM: Sixers
MLB TEAM: Reds
SOCCER TEAM: LIVERPOOL! (or the crew)
Recent Activity
Anyone else see that Luke Fickell shove and "Don't "F" with me" look at 3:10?
Urban Meyer recruits exactly like I do in NCAA #14.
Sort by: Speed
Am I the only one that got super confused when he said Louisiana State University instead of LSU?
SOMEONE TEACH ME HOW TO MAKE GIFS. I HAVE SO MANY IDEAS!!!!!! buahahahaahahahahaaha GOOOOO BUUUCKEEEEYESSSS
Just a smooth white guy that you Urban adMeyer?
Am I the only one who cringes when I see Armani Reeves playing behind Roby? I just want to kid to do so well...But I think someone else needs to step up to that spot.
This...This is interesting.
We all know this is going to fall on Meyer somehow.
Seein shapes for days, offense moving in mysterious ways
Smooth jazz playin you on extra points -- goin for 2 sure pays
They mad cause we rushin' them, no huddle makes you fuss again
You mistaken when you think you can catch Hall -- yea you must've been...
Did anyone else feel like Armani played terrible? Just my opinion, wanted to know what everyone else thought. Seemed like they were picking on him all game.
First game of the year, and I'm proud to admit,
That that beautiful structure on the olentangy -- I'll be in it,
to watch the Buckeyes take on Buffalo, which I'm sure will excite,
as we await for our offense and speed to ignite,
"Burners for days" Coach Coombs will scream
As he methodically plots the annihilation
of offensive schemes
And we'll hoot and we'll holler as we'll surely prevail
Because it's buffalo, realistically, and they're only there for the sale.
But the games will continue, and we'll try and keep pace,
As Dontre, and Jalin, and Hall move to race
Not many games will matter, some will be close
For instance one in particular Chicago will host
But the last of them all (well kinda, okay)
Will be played in November on a grand fall day
When Sun (LOL) and Scarlet will move to meet
And two teams of men dare to compete
The Buckeyes will Hail on this spectacular day
And bring us to the moment in which we all will say,
"We'll play them again, in the championship with ease.
In fact, do as you wish -- Bring as you please.
Indy is a stopping point, a fairly close ride,
You know what we're after, we're after the Tide.
We've a point to prove, and a few points to give,
Down with the SEC, and now the B1G shall live.
Actually, forget it -- The rest of them suck,
No love shall be given, unless you're a Buck."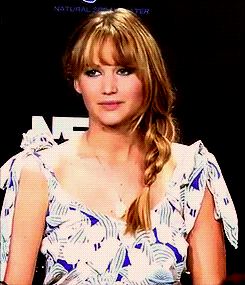 The hype for pryor was much, much larger, in my humble opinion.
I, for one, am happy Nebraska is in the B1G. I don't know how the rest of you feel.
Every Abusement Park needs a Dunk Tank.
I hope they play this at the stadium. I want to sing along.
They do the Block O every single year/game using white jerseys passed out. Just at some point people rebel and it's gone.
He's gonna lose his eligibility for this.
Buck-I-Guy is a known scalper and runs most of the business in Columbus. He's known for getting students who don't want to go to games, to purchase quantities of tickets (thus removing them for students who ACTUALLY WANT TO GO to games.), and selling them for top dollar.
He also passes out autographed pictures of himself. I don't think obnoxious is a strong enough word.
Couldn't agree with this statement more.