Dips
---
Dayton, Ohio (via Dayton, Ohio)
Member since 20 October 2012 | Blog
Helmet Stickers: 678 | Leaderboard
Voting Record: 177 / 28
Ohio State Alumni living in Dayton, Ohio.
Favorites
SPORTS MOMENT: Honestly, watching Beanie Wells run straight through the LSU defense and chanting "SEC speed" in the sugar bowl. Even if we lost to them.
Also beating Arkansas at the Sugar Bowl. It happened. I was there.
COLLEGE FOOTBALL PLAYER: #17 Jalin Marshall #justakidfromdayton
COLLEGE BASKETBALL PLAYER: Mark "The Shark" Titus
NFL TEAM: Bengals
NHL TEAM: Jackets
NBA TEAM: Cavs
MLB TEAM: Reds
SOCCER TEAM: LIVERPOOL! (or the crew)
Recent Activity
Wait, what? Peter pan's about dead kids?
EDIT: missed comments. carry on.
That IU tailback was one of the 4 heisman candidates that we beat this year.
I think you guys nailed it -- Hate was too strong a word, and obviously I don't -hate- any buckeye.
Except maybe Herbstreit sometimes.
Go for two....And then we'll go for three.
Am I the only one who hates Corey Smith as a wide receiver? I think he is an amazing blocker and special teams player, but I always get mad every time the ball gets thrown his way. We went deep to him so many times in the VT game, and while he did make that huge third down play, that fumble afterward...just. Ugh.
I'm just not a fan. But that's just my opinion, man.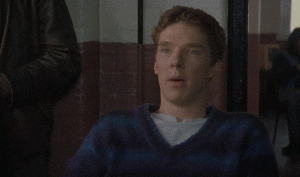 Herman did some amazing stuff with Iowa State's offense and essentially led them into the Big Twelve era.
He said "Bye Felicia"
His mom tweeted it out.
The entire game is online. If it was caught on television, its' there. https://www.youtube.com/watch?v=DicH2iUG1G4
If someone has more specifics may be easier to find.
Oregon district in Downtown Dayton, Ohio will also be The Buckeye District for the day.
Oregon district in Downtown Dayton, Ohio will also be The Buckeye District for the day.
I'd be interested to see what Oregon allowed in terms of yards after contact.
Watch this whole season be the biggest mind fuck.
First possession, Braxton Miller walks out on the field to take the first snap. Second down, JT Barrett walks out and runs the read to be short one hard. Next, cardale comes out -- fakes the qb sneak -- and throws a deep ball to a contested devin smith who makes an immaculate one handed catch in the endzone. We play the game with all three quarterbacks. Urban Meyer finishes the game up fifty and has his players dump a bucket of buckeyes on Saban, and also gives him a twenty for a pizza.
I remember this story as well. Good call.
MH277907 is right. This has been covered numerous times in this thread. The guy gets it. Italics mean sarcasm. Bold means angry. This means it didn't happen.
I think Bama fans are holding out for the National Championship dreams. We'll be ahead of them.
I was actually thinking about this earlier. I came up with the perfect cheer. If only it could be done in unison.
Fuck the Big Ten
Fuck the SEC
We won't win it for THEM
We only win it for THE
But seriously. Screw em all.
Don't know why you ended up getting downvoted here.
I wanted to play FSU first, and destroy Jameis Winston, to at least give ourselves a consolation prize before facing Alabama in the NC as underdogs. But I'll take the reverse, I guess.
Would also be cool to pick Mariotta 7 times in the NC game and rip the Heisman straight from his locker and carry it to Barrett/Cardale.
Is it bad that this is my plan for tonight? I'm going to rewatch the game sober.