DibbleDabble
---
Member since 25 July 2014 | Blog
Helmet Stickers: 390 | Leaderboard
Voting Record: 264 / 0
Recent Activity
I still say, coach Meyer's best recruit so far has been coach Johnson.
Well,... remember when the NFL was making things up as they go, and they felt the need to dip into the NCAA biz and start off his NFL career with a 5 game suspension? Complete joke. Anyway, I don't have a dog in this fight, good luck to the young man.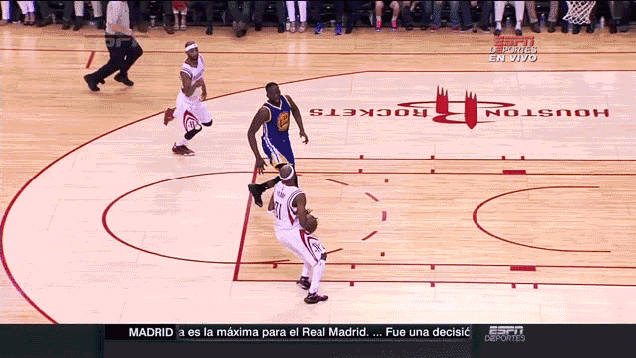 was he recently spotted in the bay area, California?
I pretty sure the same group of refs this entire series has had will be ready again tonight...
agreed.
Cavs will win at home tomorrow night.
I'll take the king in game 7 in a gym he has been absolutely lights out so far.
Slippery slop Ethos, good points, but you're on a tightrope there... HOW you make that happen and how and when "profits" are distributed determines if you still have amateur college athletics or not. Will it eliminate, discourage or increase the current envoironment of illegal 'booster activities' on campuses? Very tangled web indeed.
(rim shot... tip of my hat)
I'm actually looking forward to seeing this young man play on the next level. I think he's in the right system to have great success and surprise people his rookie year. I don't cheer for the Falcons, but he's exactly what they need in that rebuild.. an explosive, tough, 1 gap jackhammer that isn't afraid to plant and bake a 2nd level tackler, as apposed to sha sha shake..
I'm wearing a whole lot of enthusiasm unknown to mankind.
Sadly, this isn't the first or last time Buknuts, Biddle, and Alex have jumped the gun on unverified information, in the attemp to beat everyone to the story.
Krenzel was a game manager that was smart and tuff. He is a legend for how he managed that 02 season and for how tuff of a game he played in Tempe.
Cardale plays in a completely different offense where he was asked to showcase his strengths as a QB and did so with flying colors in the postseason. IMO - what Cardale did in his first three games, was so impressive and things they make movies and write books about. His legend will continue to grow as the years roll on. He will play this fall, Urban is too smart not to understand this scenario with these 3 QBS is something never witnesed in college football, and he will turn this into a team strength.. especially seeing how the 3 QBs all seem to enjoy each other and have the respect of their teammates. Keep the locker room coach, and you can play more than 1... which is exactly what I think Urban has in store for this team.
Apples to Oranges, but both Krenzel and The King have secured their rightful place in buckeye lore.
Clay Travis.... you're next bubba...