DibbleDabble
---
from O-H-I-O
Member since 25 July 2014 | Blog
I enjoy a good Ale, watching a good beat-down of that team up north, owning & growing my own business, coaching youth sports, and being an active dad with my three kids.
Favorites
SPORTS MOMENT: 3 time captain in college, 1st team all league, started every game career.
NFL TEAM: "E" "A" "G" "L" "E" "S" "EAGLES!!"
NHL TEAM: Nah.. carry your own damn flag.
NBA TEAM: call me in June, when playoffs roll around.
MLB TEAM: (sigh)... The Reds
SOCCER TEAM: Ohio Dominican University Panthers
Recent Activity
isn't he still getting paid by ND? he hit the jackpot.
He's saying it's been time to move on from the skipper for a while now, play on words from previous post.
Reds have tried to trade and unload Phillips for 3+ years now, multiple times, but he has the no trade clause, which he has used over the past few years to block trades to Atl, NYY, and I think another club.
Reds were destined to fail when they went all in on long-term mega deals for Phillips, Votto, and more recently Homer Bailey, who will once again, start the season on the DL, as he just had another surgery to remove bone spurs from his recent elbow surgery, he has basically not pitched since signing that ridiculous 100+ millon deal, 3 seasons now (Hello? Johnny Cueto??)
USA Today predicting 66-96 season. Life long fan here. Dark times. I'm convinced Walt Jockety is secretly still working for the Cardinals.
Actually, Klinsman said a lot worse about the MLS as a professional league, and was not even on speaking terms with Mark Abbott, the MLS commissioner. So we can agree to disagree. Chandler hasn't played well when Klinsman plugged him in to the USMNT, which is strange, because he is one of the better right backs right now in the Bundesliga. Arena and Klinsman view the MLS in different lights.
Kansas has a football team??
winner winner chicken dinner.
I want to see more opportunities for Zusi at right back. This camp is the MLS only "try-outs" Klinsman completely disrespected the home league MLS, didn't believe in the league and talent. Can't be the national coach AND head of player development in the US and then turn around and not invest into the national professional league.
Disagree. Say what you want about Jimbo, but he can coach, and he can recruit. FSU is a program with momentum and will be in the play-off discussion annually for the foreseeable future.
not tonight man... not tonight.. https://www.youtube.com/watch?annotation_id=annotation_2575972331&feature=iv&src_vid=QNsEfJTW1NM&v=j51Ix05PbKY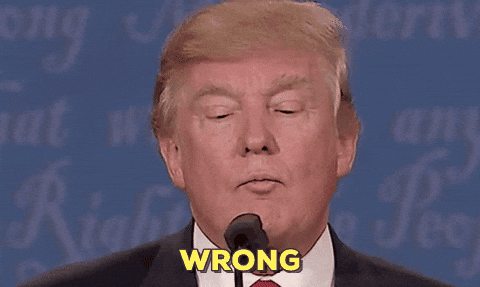 Zeke was a BIG get. BIG. You fail.

referring to his relationship with Browning and Okudah..
Hi Marv. I'm a Big fan. Big as in a 42 year old 5'9" 240 grown adult, sitting here half naked in the dark, in my mom's basement, just wanted to say choose wisely tomorrow big guy! Go BUckeyes!
wrong. In order, Urbs biggest booms...
1) Assc. Head Coach / DL Coach Larry Johnson.
2) Zeke Elliot
3) 2018 QB Emory Jones
4) OC Kevin Wilson
What's 'sucks', is that he is turning pro after this season. Great post player.
As a person, he was a 100% certified bum. People that actually knew Ken-Yon would back this comment up in a heart beat.
Well, I will.. Kenyon Rambo was a bum.
lol. winner winner chicken dinner.
Joe will transfer before summer.
WRONG.
pot meet kettle. Isn't that right. "Fish"? lmfao.
Haskins will be a star here.
Joe was always going to transfer if J.T. returned for his 9th season. This isn't news.. it's been well known for a while now.
Good luck, Joe.