DibbleDabble
---
Member since 25 July 2014 | Blog
Recent Activity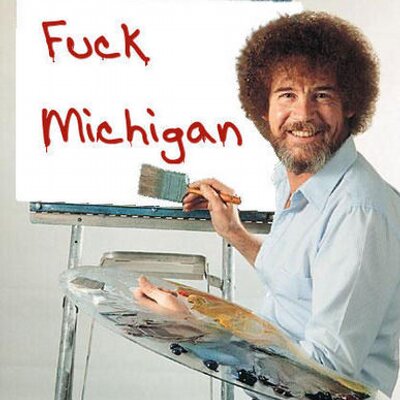 Glad you're not a scout or anything related to football.
Wrong.
OKC blew it. Billy Donovan blew it. Westbrook blew it. Durant blew it.
They had that game up 8 with a few minutes left and blew it.
They let the Warriors come back and steal it.
Great shooting aside, OKC went iso last 5 minutes and had zero ball movement, bad shot selection, horrible and multiple turnovers, zero offensive rebounds, bad perimeter defense, bad coaching, just bad, bad, bad, basketball in the most important 3-5 minutes of that franchise's history.
Golden State, praise em for the comeback, the fight, the shooting.. but OKC gave that game away. I'm not even an OKC fan at all, but it was difficult to watch... you could see it coming.
There was no conspiracy. The finals should be set in stone today.. OKC vs. LeBron's Cavs. Props to Golden State for taking what was given to them and finishing.
I agree though, this series is now over.. game 7 will be a mute point.
I know the rumors last week were Zlatan was going to sign with Man U.. but I don't buy it.. I just don't see how they can play him and Roney up top.. they already play too slow of pace as it is... I think Jose can however get better play out of players like Schneiderlin..
Great 1970's special effects... that.. um.. bear,.. it seems so real
How Ironic how Ole Miss recently became a recruiting giant in college football... like outta nowhere.
Or maybe his doppelganger, Matthew Modine?
"yeah.. but can he do it in Stoke?"
MAC BROWN would be a perfect fit for right now at that school. Perfect fit. He will bring credibility, integrity, can recruit old school Texas well, keep em competitive... If Baylor was smart, they would give Mac a call today.. He wants back into the game. Perfect fit.
'Southerner" was a play on his own words from the 2014 CFB playoff campaigning ol' Art did on his soapbox, referring to the fact they/Baylor needed a 'Southerner' to understand their football perspectives, all things included.
Maybe this is why ol' Art wanted so badly a 'Southerner' on the CFB playoff committee..
Baylor.. the State Penn of the West.
I understood it perfectly, as I said.. no winners here at all. To learn from your 'mistakes' you must first own them.. which is something that is still up for debate from that program, fan base, and culture. And yes it sucks the stink will linger and cover all alumni and officials at the school for years to come.. but it should. Again, no winners regardless what perspective you are using to discuss this tragedy.
sure it will. You assume too much.
A) Jim Delany is the Boss, he's been masterful at leveraging the B1G to achieve marketability and profitability,
so..
B) I trust he will continue to make wise negotiating decisions to receive max value and dollars for our conference.
#notworried
Let's just call a spade a spade here... Art Briles is a scumbag 'Southerner' and Baylor university has aggressively hitched it's economic wagon to his program's success, criminal behavior not withstanding. Tick, tock.. might be time to circle the wagons in ole Waco.. trouble be coming to town boys.
I'm still dumbfounded the NCAA didn't pull the plug, all things considered. The fact they reduced their penalties in the name of restoring their football program is pathetic. No winners here at all.
DEEZ NUTS BAMA