DibbleDabble
---
Member since 25 July 2014 | Blog
Recent Activity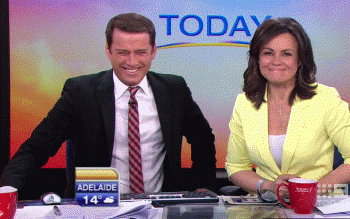 Island.. listen to her 911 call above.. everything about that call sounds fishy.. listen to her "um.. um.. I was going to wait until tomorrow to call, but I'd like an officer come over today" voice..
good underrated cult movie with the piper
NFL jersey sales disagree
Sure you did... you absolutely did. Are you that dense? You clearly scolded someone for stating an opinion that you feel is irresponsible (even though he may be correct). That in itself is taking a position my friend. If you ae going to stick your neck out there and say it.. then just own it. No one's opinion on this can be irresponsible until the facts play out and the entire story unfolds.
You are welcome.
winner winner chicken dinner
please.. what a completely shitty comment, you need to be down-voted into oblivion with that one.
Best comment in this entire thread
Glad Bell got tagged.. his own fault.. and Steeler fans are the worst.
Not to hijack this moment.. but that is me in the gray beanie and sweatshirt smiling in front of Will Smith.
Really? Hmmm.. Thanks for the head's up.. I'll be sure to only use it when the wife is on call in the condo for nursing / nap time with our 1 year old.
Fit for a king no doubt.
I want that pink flamingo for my pending vacation..
don't you mean mod edit recruits
Cam Akers AND J.K. Dobbins are both money back guarantees.
That's a Major hire for this program. Well done, Thad.
wow. interesting to see how Jose use his lineup now.. Pogba is without question at his best when he can run box to box,.. and with Zlatan and Wayne Rooney set to play at least the first 65-75 minutes each match up top.. I wouldn't be surprised to see Mourinho go to a classic 4-4-2, let Pogba roam in space, do his thing.
Interesting..
Man U might be back to the old Man U style of constant attacking futbol.
The apple usually doesn't fall far from the tree... just saying.
Is that picture of Dunn actually Big Daddy Kane from the late 80s in disguise?