DibbleDabble
---
Member since 25 July 2014 | Blog
Helmet Stickers: 175 | Leaderboard
Voting Record: 74 / 0
Recent Activity
Looks like 'third string' Buckeye QB Cardale Jones knocked Bama SS Landon Collins into the 2nd round of the NFL Draft... literally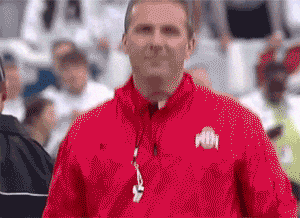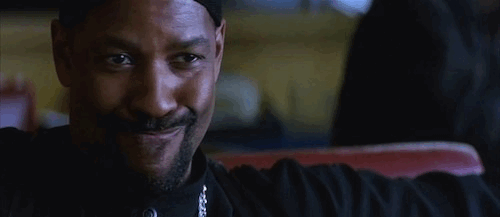 Yep, I remember almost falling off my chair when I listened to his (Jim O'brein) radio call in show, right after the Scoonie / Micheal Redd / Ken Johnson Final Four run, and he said something to the effect (in that raspy, Bostonian voice) "Well, if you are expecting to go to the Final Four every other year, you better start cheering for Duke. We're NOT Duke."
Thad can rule the roost for as long as his sees fit. The title will be so damn sweet when it comes, and it will come. This die hard (football first of course) Buckeye alumni & life long fan of 43 years can only mention 3 names when the 'Matta needs to go' chants pop up...
Eldon Miller.. Randy Ayers.. and Jim "the $6,000 was for humanitarian reasons only... i swear" O' Brien.
Stay as long as you want coach. I generally enjoy his teams, their athletic ability, (Especially after the tained O'Brien years of slow 3 star Yugoslavian talent), and the emphasis he places on perimeter team Defense.
Things I would nit-pick about.. A) Lack of emphasis placed on a strength program. B) Lack of Big Man development, several misses. C) Ability to close on elite Ohio recruits. Should be able to lock em up.
But I digress..
I'm a Matta supporter, because of the 3 scary names I previously mentioned above ( a fourth scary name to ponder shouldn't forget about is Fran Dunphy) and because football remains my priority, just being honest.
King Meyer has made his decision...
Yes. Wallace has bigger upside, and Guarantano is more ready to play now. If Wallace wants on that train...it's his.
That is all.
".. I'm your hucklebery."
Matt hit a couple game winners that season. Remember thinking after that game how excited I was to have Thad Matta instead of Ayers or O'brien moving forward.
MAN those uniforms from the picture above look juvenile at best, glad those are gone.
Love his energy, mindset, effort. In college, those 3 attributes not only matter, they win close games. My only concern lets put it, that I've ever had with Thad Matta is his philosophy on the importance (or lack there of) for a good strength and conditioning program. Would just love to see a coach Mic get a hold of Jae'sean for the next few years, seems it would absolutely help a player of his abilities, which is undersized every night, tough as nails, instinctive, athletic, aggressive on both ends, high energy, likes to pound, etc. I think he played for former Buckeye Jerry Francis? Pit bull. Beef him up, let coach Mic have him for a while and turn him into the Buckeye Hulk. I can't tell if Sam Thompson has gained 1 pound from his freshman year? Not sure the level of importance Thad puts into something like that with his teams. Go Bucks.
It's 9:26 AM on Wednesday, March 4, 2015,....
and michigan still sucks.
Man I hate Alabama.. Mmm! Give me Saban's boys again, and an absolute curb-stomppin, ass kickin, physical beat down.. and you can pick the other team.