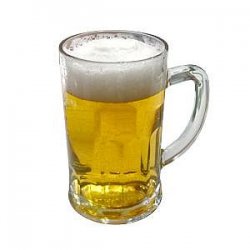 DibbleDabble
---
Member since 25 July 2014 | Blog
Recent Activity
We heard all year about all our play makers, why not go 4 wide to open the "D" and let Zeke run wild. Bottom line was we were out coached, out played physically (line of scrimmage) and deserved to lose the game.

WINNER WINNER CHICKEN DINNER
But Tress didn't with the Tat five and Pryor?
Get real.
30 straight conference wins in a row... 23 straight wins in a row... top 5 recruiting classes back-to-back-to-back and counting... Police blogger is quiet... Grades and GPAs looking good....
Get real.
First, thanks for the downvote fellow Buckeye fan. Second, I wasn't even referring to Luke Fickell you putz. Third, if you don't think Withers got pushed out, then you are tuned out. Try again.
UFM is not perfect. He takes risks, so sometimes he swings and misses.. (Everett Withers).. but he also had the fortitude and leadership to fix his mistake and send EW packing.. we can only hope he will do it again with Beck. Horrible hire.
Our offense went from one of the best in the country to one of the worst. He was bad at Nebraska where he just ran the quarterback 75% of the time and now he's here and does the same thing. No adjustments. Players look lost. More three and outs than first downs. Get rid of him.
Thank you for 85 yards through the heart of the south Zeke, and the Natty last season. You are a horse.. and one of the best Buckeyes to ever lace em up.. Go dominate on Sundays.. you will always be a legend at Ohio State.
Oldtown... please... State Penn's weakness is their OL.. it's horseshit. And we just saw Sparty's strength (and our coaches/playcalling) at DL shut us down.
Hackenburg is as good as a dead man Saturday in E. Lansing.
Sparty over PSU is a lock.
laying an egg and pulling a choke job on your biggest stage with 4 & 5 stars in attendance is worse.. much worse.
winner winner chicken dinner
If they want to boo, let them boo. I'll be too invested into the game to care about what comes outta some other fan's mouth.
Can't wait until Saturday, GO BUCKS!!!
Man, a lot of you "adult" fans seem rather butt hurt over a Herbie tweet.. I find that sad but amusing.
Almost every NFL team director of scouting does not agree with your assessment of 1st round draft pick lock Taylor Decker.

maybe you should go fishing for a while.
Stop drooling over Kirk's jock and every comment that he posts in twitter, which BTW, was spot on. The pass pro was awful at times, JT had to hurry many throws. It has nothing to do with being loyal. This entire thread is silly IMO.
My God.. You are delusional.
God, I hate the cowboys.
All positives..
Confirms:
Columbus is NOT Tallahassee
J.T. was as previously mentioned, very polite and professional, not an arrogant s.o.b. as some star athletes have been in similar situations.
And even though the cops had a laugh Cardale Jones was coming to pick him up.. I think it shows a brotherhood bond between the 2 QBs, how we roll at THE.
Nothing to see, move along...
Is Woody's son still a judge in Columbus? Is it Steven?
You just proved my point, not yours..
That's a 7.1 yard avg run per carry for Braxton... such a "drive killer"
Urban knows what's best. Enjoy the ride.