DibbleDabble
---
Member since 25 July 2014 | Blog
Recent Activity
exactly... Ole fuckin Miss?? red flags for miles.
Why are we discussing anything State Penn? What's next? A thread on Purdue?
Just as long as we don't see another coach publish another book this off season.. those never turn out well it seems.
I trust Urban. We ALL learn from our mistakes and experiences. We all grow and improve, especially in the culture that surrounds this program Urban has built. I'm actually excited to see Tim Beck version 2.0 this fall. I liked his play call in the spring game getting Gibson involved with a trick play, letting him toss one. Beck will grow, improve, give him the opportunity, he's here for a reason. #notworried
"OK, ok... I did it... I did it... you got me.."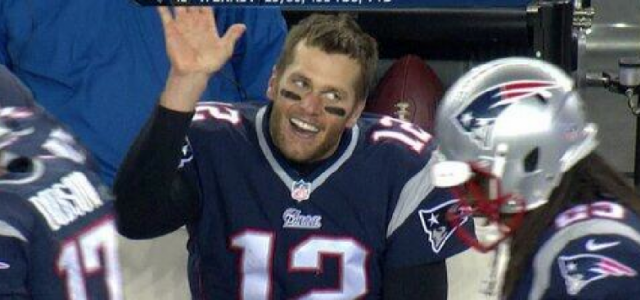 While your heart is in the right place, your response towards the forum is slightly misguided If you come onto a major Ohio State football forum like 11W and the topic "Baylor football or Art Briles knew about a pattern of players sexual or physically abusing others was swept under the rug".. then expect comparisons to football related punishments or lack there of.. If you want to discuss the moral decay of society and the major problem of sexual abuse on campuses involving athletes or non-athletes, then there are plenty of those forums on the world wide web for you to visit and preach the good word. Stop picking fights with fellow Buckeye fans over a topic you feel you morally validated to hold yourself to a higher standard. This is a football forum Brewster, and the OP kept the topic related to football. If you want to take the appropriate fork in the road and divulge into something deeper, please contribute, but next time have enough social grace to understand this is a buckeye football forum first, and you can do it without degrading fellow buckeye fans. For the record, I agree with your passionate opinions, but the sense on arrogance in discussing your opinions as to look down and lecture fellow buckeye football fans on 11W is injudicious at best. Again.. this is just my opinion - everyone has em, and should. Just remember why we are all here.. f o o t b a l l (wink)
Wow. What a tragic, senseless loss. RIP Will Smith. Prayers to your family.
Foolish to pick Zeke at #2. Browns have way too many holes to fill. If they were actually smart, they would take the QB from N.D. or trade back for more picks. They are in rebuild mode, and the #2 pick has too much value for a RB, even Zeke.
Browns should be glad you are not their GM.
It's a solid show.. they (ESPN) really struck gold here.. I'm not sure if they can keep them together as they arise,,, but they are an incrediable radio team... I used to hate alien bald head Jalin Rose from the school up north,, but I love his personality , radio personality, energy, storys, vocabulary... Love Jalin & Jacolby.. well done.. I think they are usually on from 6-10 pM or 8-10 PM.. great show. GO BUCKS!!!!
ESPN has one really good radio show going for them right now... Jalin and Jacoby show.. Jalin Rose and David Jacoby, good radio, good chemistry, good sports opinions. Everything else including Labatard is horrible.
USA will win next match against that fuzzy umbrella drink of a country, and clinch before their last match. Keep Cameron in the middle. Bradley played his best spot tonight with Beckerman behind him. Big U-23 game vs Columbia on now.. win puts us in the Olympics, which would be HUGE for the growth of our young players with an eye on Russia 2018 WC.

Lopey, where have we heard that before . . .
(JimO'Brien, after the Final Four: "Well... If you are expecting us to go to the final four every year.. you better start cheering for Duke.")
Bottom line is the USMNT will win their next 3 matches and qualify, so pump the brakes for now. Good topic discussion, up votes for everyone.
SPAM? not spam but I do have a processed meat weakness...
lmfao.
You forgot to put italics for sarcasm.
Played my entire life. 2 time captain in college / all league. Played some semi pro. Now a youth coach with US Soccer Fed E & D license. I love the sport.
Here's my take...
Jurgen had very little to work with as far as youth talent when he took over the team. Yes, it was at surface an odd decision to not included the face of the men's national team Landon Donovan; however, Landon was not all in, took a self sabbatical for months leading up to the WC qualifiers after Jurgen took control... not a good look, so Landon needs to own that, and I was fine with Jurgen, new coach and director of the US team saying thanks but no thanks, I'm building something here and if you are not all in, see ya. I'm setting the tone now. Also, Landon maybe was a Bob Bradley disciple, was showing a bit too much loyalty there.. but whatever,.. Jurgen was always using the last WC to prepare for this upcoming 2018 WC.
He needs more time. I still believe in what he is trying to accomplish and he needs to continue to develop more younger American talent, and his push to get that young American talent out of the MLS and into European leagues I certainly do support for many reasons.
Now, if this team continues to disappoint and cannot get results this summer, then he will be subject to removal.. but not yet. The way youth soccer was run in this country and even some youth leagues now, it was no wonder Jurgen inherited a situation that he and the US Soccer federation had to rebuild, structure, and grow.
He deserves more time, but that clock is now starting to run out.
Very well written article.. you have a little talent it appears.
Why, I oughta..